Activision was glad to sell Destiny back to Bungie and terminate its 10-year agreement with the FPS giant. The franchise didn't perform as Activision had hoped and was becoming tougher to manage. Bungie wanted publishing rights so it could totally control its Destiny. But how much did the Halo developer pay?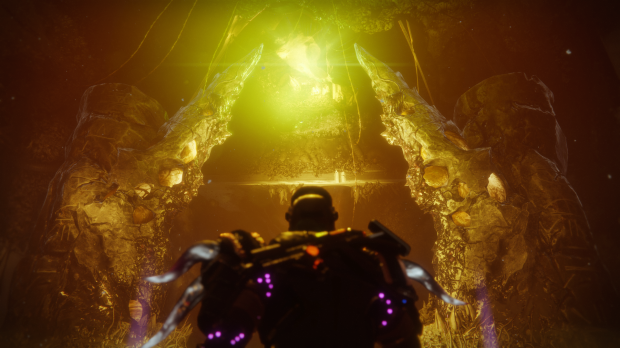 According to new SEC Filings that reveal a dearth of info about Activision-Blizzard, the company made $164 million by selling Destiny's publishing rights back to Bungie. Depending on how that money was paid, it's possible that Bungie spent the big $100 million investment it received from Chinese titan NetEase on the buyback.
"As part of this termination, Activision agreed to transfer its publishing rights for the Destiny franchise to Bungie in exchange for cash and Bungie's assumption of on-going customer obligations of Activision. Going forward, Activision no longer has any material rights or obligations related to the Destiny franchise. As a result of the agreement to terminate the relationship, the Company recognized net bookings-a key operating metric-of $20 million, GAAP revenues of $164 million, and GAAP operating income of $91 million for the year ended December 31, 2018," reads the filing.
NetEase's investment in 2018 prompted Bungie to announce a "bold new vision" and discuss publishing its own games. Perhaps this new vision was the future of Destiny as a whole rather than a new series.
Shortly after the split-up we went into great detail on how Bungie could morph into a developer-publisher and strategically plot out a long roadmap of new games and content.
But if Bungie spent most or all of that investment to regain Destiny's rights, it's possible the game series will be its singular focus moving forward. Reports indicate that the studio is working on a new IP possibly related to a recent trademark for "Matter," but these new games depend on how much cashflow Bungie can generate from Destiny 1 and 2 over time...and how much cash it has in reserves to fund new development projects.
It's highly unlikely the studio would back itself into a corner by spending all of its money to get publishing rights back. The company likely has a secret weapon up its sleeve, and armed with full control over Destiny's IP, it can now retain all earnings from sales, microtransactions, and engagement.
Here's what Bungie said about the NetEase partnership back in 2018:
"At Bungie, our purpose is to build worlds that inspire friendship. For over twenty-five years, through Marathon, Myth, Oni, Halo, and Destiny, we've created fantastic places where players have gathered to become heroes. Now, our long-term goal is to become an entertainment company that sustains many worlds simultaneously - Destiny and new worlds to come.

"Today, we're excited to announce that we've entered into a new partnership with NetEase to help us explore new directions. With their industry expertise, they'll empower us to build new worlds and invite players, new and old, to join us there. They'll help us support separate teams inside Bungie to bring our newest ambitions to life.

"If you're a player of Destiny, this news won't impact the hobby you've come to know. Destiny is an experience that will grow for many years to come. We'll continue to work with our partners at Activision to foster this global community and turn new players from all over the world into Guardians. Our commitment to that world is not diminished by this announcement. We have exciting plans for the future of the Destiny franchise, and you'll learn more about the next steps we'll take together in the weeks to come.

"For now, we're grateful for the opportunity to welcome NetEase to the family. We have a bold vision to explore with them, but that is all a conversation for another time."