Bungie's 10-year partnership with Activision is now over. The studio now wholly-owns the Destiny IP and will self-publish any future games in the franchise, a move that hints at bigger things down the pipeline.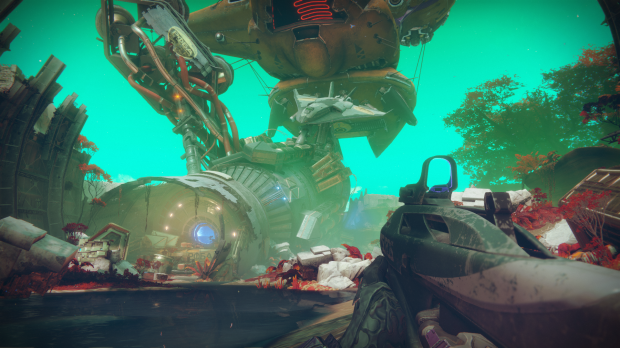 After six years of back-and-forth tensions, Bungie and Activision are broken up. Signs of pressure were there as far back as 2013 when Activision forced Bungie to re-write the original Destiny story arc, leading to confusing results. The publisher's emphasis on casualized engagement strategies were ever-present, especially when microtransactions first debuted in Destiny alongside its frustrating paid DLC models.
But now all of this can change. Bungie is now the sole bearer of the Destiny IP and with this newfound freedom, it will decide how the series unfolds from all sides--business, content, engagement, etc. The company says it's "ready to publish on its own" and this endeavor may not be limited to just Destiny, but to its brand new IP and future games. Chinese juggernaut NetEase recently invested $100 million into Bungie to fund a "bold new vision," a move that could see Bungie not just remain independent but turn into a publisher-developer.
Speaking of the future, the FPS-maker recently filed a trademark for something called Matter. This could be the new IP it's creating with NetEase's millions or perhaps a publishing label for its games.
It's also possible that the new IP will fold organically into Bungie's Destiny plans, as in not be a new IP at all but manifest as Destiny 3, however we'd need more information on Bungie's and Activision's current contract agreements to give that credence (if there even is an agreement, that is).
Destiny will continue being a herculean task to manage and create. Without Activision's meddling (and conversely, its guidance) Bungie will have the freedom to create worlds and make--and learn--from its own mistakes. This could be both a blessing and a curse for the games-maker.
The studio has learned tremendously valuable lessons with its two massive-scaled Destiny shared-world shooters, including how to successfully monetize a live game and piss off a fanbase at the same time. These lessons will be passed down to future titles.
(Continued below)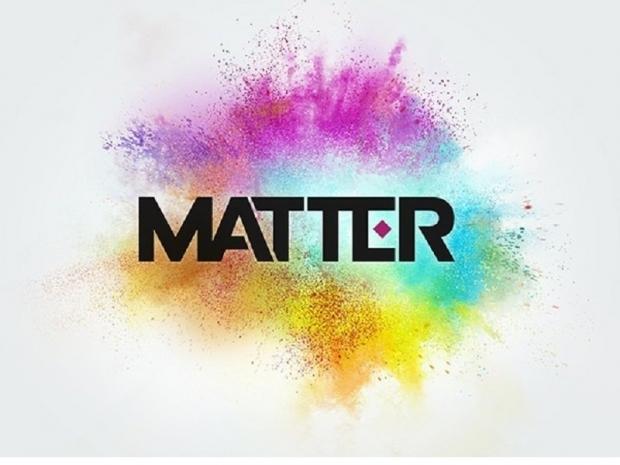 "We have enjoyed a successful eight-year run and would like to thank Activision for their partnership on Destiny. Looking ahead, we're excited to announce plans for Activision to transfer publishing rights for Destiny to Bungie. With our remarkable Destiny community, we are ready to publish on our own, while Activision will increase their focus on owned IP projects.

"The planned transition process is already underway in its early stages, with Bungie and Activision both committed to making sure the handoff is as seamless as possible.

"With Forsaken, we've learned, and listened, and leaned in to what we believe our players want from a great Destiny experience. Rest assured there is more of that on the way. We'll continue to deliver on the existing Destiny roadmap, and we're looking forward to releasing more seasonal experiences in the coming months, as well as surprising our community with some exciting announcements about what lies beyond."
Although many blame Activision for Destiny's hiccups, Bungie has definitely made its fair share of mistakes with Destiny including lukewarm paid expansions, strange design decisions like non-randomized loot at Destiny 2's launch, and a grindy economy set around cosmetics (not to mention tons of quality-of-life disappointments). And let's not forget that Destiny would never have existed without Activision's millions.
At the same time I can't help but think Destiny 2 shouldn't exist, at least not as a sequel. The game should've basically been a series of expansions to the original game instead of fracturing the userbase to push more game sales. Say what you will about Activision, but Bungie also made untold millions from Destiny's business models.
Remember that the Destiny franchise is an ever-evolving service game so we may not even see a mainline sequel roll out; instead the game could become a buy-to-play MMO of sorts whose expanded content is funded by microtransaction models and expansion purchases.
Ultimately I'm curious to see how NetEase's investment will shape the future of Destiny and Bungie as a whole. Will they continue publishing their own games even after Destiny? Will the new IP be entangled in another multi-year agreement with NetEase the same way Destiny was with Activision?
Only time (or inside sources) will tell.