Activision: Destiny was tying up our resources
Activision gives insight on why it splintered away from Bungie and Destiny.
Published
4 minute read time
Despite missing out on short-term revenues, Activision is quite happy with its decision to split up with Bungie and rid themselves of Destiny.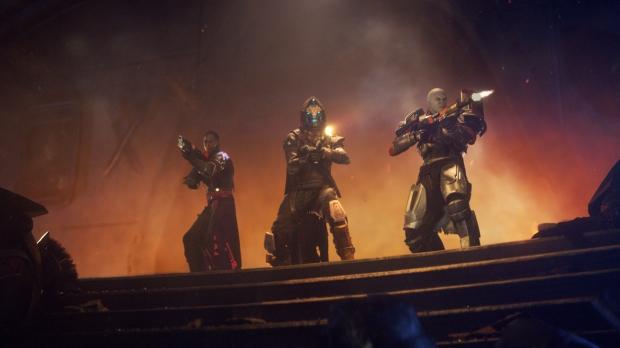 Activision discusses why it sold Destiny back to Bungie, and it really comes down to freeing up its most precious resource: developer time. The game simply carried a weight that Activision wasn't willing to bear any more. All of the live service maintenance, all of the in-game changes and tweaks, all of the criticism and missed sales and badly executed plans--all these things added up and Activision no longer believed in Bungie's destiny.
According to Activision, Destiny just wasn't meeting its potential. The game's sequel wasn't re-engaging its core launch fanbase and sales of its excellent yet too-little too-late Forsaken expansion missed projections. The game wouldn't be a "material contributor" to Activision's 2019 operating revenues. Worse still, Destiny 1 & 2 were now commanding a portion of Activision's live service teams, which could be used to help fortify upcoming games. The split-up was a mutual and amicable agreement, the publisher says.
"We had internal resources supplementing Bungie's work, and that means they're tying up one of our scarcest resources: developer time. Now under the arrangement we have reached, this will be freed up after short transition period," Activision Chief Operating Officer Coddy Johnson said in a recent earnings call.
"So late last year when we're exploring all our options on Destiny, in November after earnings release we learned that Bungie was willing to acquire our rights and we engage discussions with them and ultimately wound up consummating the deal in late December, and it was a mutual amicable agreement. And I just emphasize I really do think for both parties this is the right path forward and it allows us to go implement the plan that we talked about today."
Activision's breakup with Bungie ties directly into its big company shake-up, which saw nearly 800 people lose their jobs. Activision decided to reduce its workforce by 8% in exchange for 20% more development revenue so it could ramp-up new game dev. Shedding Destiny was a big part of that move.
So the people who ran Destiny's live services can now pivot and help build monetization schemes and live services for Activision-Blizzard's new games. Activision can also beef up these teams to compliment frontline game development thanks to the reserved cash from the fired employees.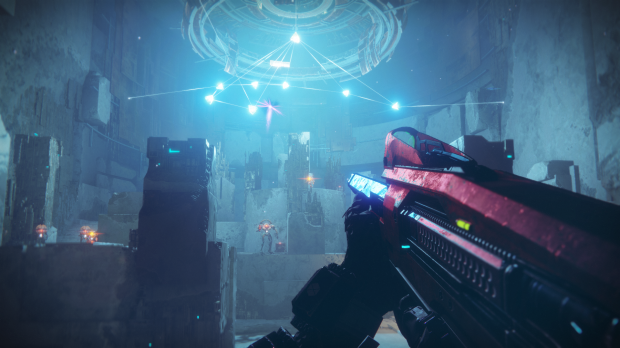 Activision-Bungie split was years in the making
The truth is that the relationship between Activision and Bungie was strained and problematic almost from the beginning. Destiny 1's tumultuous development saw lots of roadblocks and dizzyingly confusing design decisions; not only was the story rebooted, Bungie's communication problems led to multiple delays. Whole parts of the game were scrapped. Bungie's teams worked in isolated corners and had problems jamming all of their creations together to make a cohesive game. It's a miracle that Destiny even launched at all.
Destiny 2 was a chance for a fresh start. But the ambitious sequel brought its own problems, namely with strange mechanical decisions with loot and end-game content. Monetization was now in full force and potentially alienated fans, especially with the terribly-designed expansion model (expansions typically locked non-buyers out of rotating weekly content if they didn't own the required maps).
According to Activision, Bungie had more leeway into Destiny's microtransactions than you'd think.
Since Activision didn't own the Destiny IP, Bungie had more control over certain business moves, possibly monetization. It's likely Activision had a say in what Bungie decided to do with Destiny's microtransactions and expansions, however.
In a recent earnings call, Activision COO Coddy Johnson says full IP control gives the publisher total reign in economic decisions, namely live services and future content.
"We didn't own the underlying Destiny IP and we do for all our other major franchises, which we think is not just a differentiator for us in the industry, but also controlling the underlying IP gives us the chance to move with new experiences and new engagement models which also come with new revenue streams and of course structurally higher economics when you own the IP."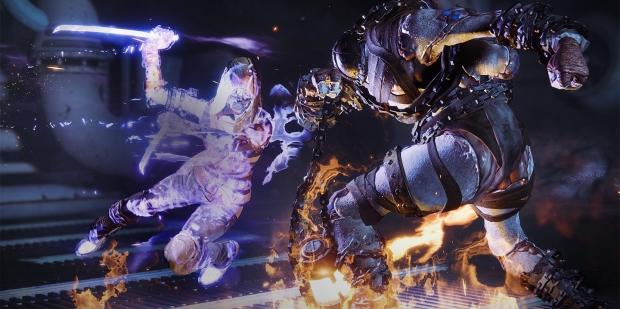 So to regain a foothold, Bungie did what worked for Destiny 1: they launched a big mega-expansion called Forsaken that re-worked gunplay, loot, and introduced a bunch of new story missions and content. For a while, Destiny 2 was doing well. But it just failed to capture that long-term engagement and problems started piling up.
Destiny 2's monetization was confusing and the launch was a mess.
Along with cosmetic microtransactions, the expansion actually has its own season pass. Plus you had to own previous Destiny 2 expansions to play Forsaken at launch, which were sold separately. If you bought the Destiny 2 base game, you now had to spend about $75 to play Forsaken at launch.
Destiny became a tangled web of frustration and Bungie had to continually put out fires while trying to move forward with new content. Players jumped ship and moved on to other games, and the core fanbase stayed begrudgingly.
Activision was starting to regret the $500 million publishing deal Activision it signed to make Bungie's ambitious IP. Despite having made over $325 million in its first five days, Destiny seemed hot to the touch almost as if it were cursed.
Activision-Blizzard focuses inward as it ramps up game dev
Ultimately it was a business decision that broke the camel's back. Activision-Blizzard now wants to focus almost exclusively on wholly-owned IPs like Diablo, Overwatch, Call of Duty, and World of Warcraft. This way the publisher has total control over every facet of the games--including monetization and game development--and don't have to deal with third-party communication breakdowns or unfulfilled promises.
The company will watch its IPs like a hawk, scrutinizing missed performances and "de-prioritizing or eliminating" the games that don't do very well. Under the deal with Bungie, Activision couldn't just throw the kill switch on Destiny. They did the next best thing and rid themselves of the responsibility.
So Activision sold the publishing rights to Destiny back to Bungie, giving the FPS giants full control over the IP they created. The saga is now over, and Bungie's real journey begins.
Related Tags