Publisher Starbreeze's financial woes have seemingly caused The Walking Dead to be delayed a second time on consoles.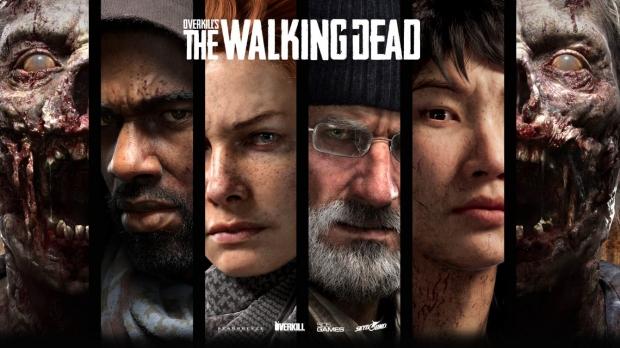 Starbreeze is having a hard time right now. Its big new The Walking Dead shooter didn't sell too well on PC, causing a big disruption in the company's quarterly projections (it was banking strongly on TWD's success). This set off a chain of events that ultimately led to Starbreeze filing for insolvency and curtailing all extraneous segments not related to game development. Now Starbreeze is exclusively focusing on games, and according to ex-CEO Bo Andersson, The Walking Dead is just the first of eight big new projects the company plans to make.
Sadly Starbreeze's woes continue on. The publisher was undoubtedly counting on The Walking Dead console port to win back some of those project sales and bolster quarterly earnings, but the PS4 and Xbox One versions have been delayed from their original February 2019 launch to an unknown date. This marks the second console release delay.
"Starbreeze has decided to postpone the release date from its original February 2019 date, further information regarding the future release will be announced at a later date," reads an announcement on Starbreeze's investor relations page.
Read Also: Overkill's The Walking Dead gets new info blowout
It's unknown if Starbreeze's eight-project roadmap has been disrupted or even dismantled in the wake of its financial issues. Unless Starbreeze goes under completely, which isn't entirely likely given the success of games like Payday 2, The Walking Dead will undoubtedly release on consoles. The publisher signed an agreement with Robert Kirkman's Skybound Entertainment and certain obligations must be fulfilled.
Here's what Bo Andersson said about the company's eight-game plan in the Q3'18 earnings call:
"OVERKILL's The Walking Dead is an important release for Starbreeze and is obviously our main focus right now. The game is the first we are releasing of the eight major games we have invested in to establish Starbreeze as a major and successful game company that is in it for the long haul."
While we don't know exactly what Starbreeze is cooking up, we do know they're working on Payday 3.