Anthem has matchmaking for all activities
BioWare is making it easy for everyone to play together in its big new IP.

Published Mon, Jan 14 2019 5:33 PM CST
|
Updated Tue, Nov 3 2020 11:49 AM CST
As a huge PVE-driven live service game with tons riding on it, Anthem needs to hit everything just right. Matchmaking is a big part of this and BioWare says gamers will have access to team-finding systems across every in-game activity.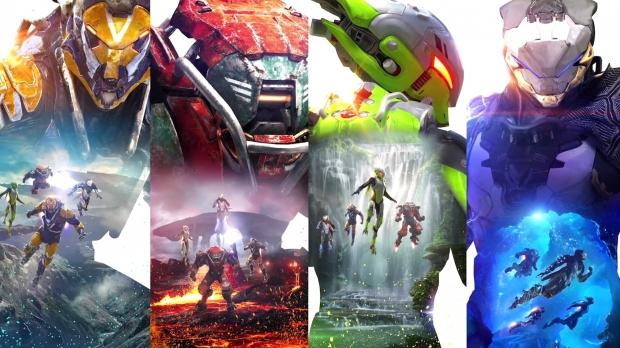 Matchmaking makes everything easier in grindy online games and fosters a sense of recurring engagement among players. Without these tools, it can be tough to find a competent team for a big raid event, especially when you and your friends' schedules don't always line up (looking at you Destiny). Luckily Anthem will have matchmaking searches for all activities in the game, from the freeform exploration to story missions and the challenging end-level strongholds.
BioWare's Ben Irving recently confirmed the news on Twitter, re-affirming the studio's commitment to Anthem's team-based focus. But this also neatly ties into Anthem's engagement-driven business model that sees playtime and most importantly interactivity as major motivators for the live service revenue cycle.
I've talked a lot about how live games work in the past (I've even gone into detail how Anthem's service mechanics work), but here's a quick refresher. Anthem is an online game that will use optional cosmetic microtransactions to fund new free content.
But this content is just part of the pie: the other pieces include a dynamic and ever-evolving social sphere of active players that bristles with engagement as well as a steady competent roadmap of updates, patches, and fresh content to consume over a consistent schedule.
EA are masters of this billion-dollar business model, and BioWare is being guided through the process as we've clearly seen from Anthem's main features. The game is specifically designed to keep you playing as long as possible, and BioWare has placed lots of little grind hooks throughout the game. Things like randomized gear, massive amounts of Javelin suit and weapon customization, swappable character builds, and a bustling economy of social interactivity and new content are all major pillars for any live game.
(Continued below)
Read Also: Anthem's combos are different for every Javelin
Toss in a bunch of unique lore that unfolds over time and a persistently-changing world that houses many secrets, and you have a rather appealing live game package for players to spend time and money on.
So matchmaking is a key part of this because it'll let people play together more often. This is by design and Anthem is a PVE-driven game that thrives on teamwork, camaraderie, and most importantly, interactions. It's these interactions--whether it be a mission or someone telling you about an awesome piece of armor they've found--that will push engagement further, and may even trigger some microtransaction spending when gamers see those cool new paintjobs.
In any case, Anthem comes out on February 22, 2019 on PS4, Xbox One and PC.
Related Tags