Anthem looks like tons of fun
BioWare's new IP Anthem is stylish, fast, and has arcade-y shooter action.
Published Dec 23, 2018 10:13 PM CST
|
Updated Tue, Nov 3 2020 11:49 AM CST
3 minutes & 38 seconds read time
BioWare's latest Anthem stream shows off a nice chunk of gameplay, showing a sense of fast-paced shooter chaos to the new IP.
EA's big new service game Anthem has been in development at BioWare since 2013. It's an online action-based RPG shooter that blends multiple genres and ultimately aims to take on games like Destiny. The game, which is a PVE-only co-op driven shoot-and-looter, gives players Iron Man-esque mech suits called Javelins to fly in and adds freedom and verticality to each fight. A new 27 minute stream shows off what we can expect from Anthem, and I have to say it looks pretty good.
BioWare's Mike Gamble, Jon Warner, and Ben Irving take control of Anthem's three main Javelin classes--Storm, Interceptor, and Colossus--and blast through a higher-level stronghold area. The footage centers around the Interceptor's ninja-like speed and reflexes, and in many cases I was reminded of NiOh's excellent sword-slashing prowess. The combat looks fun, if not a bit arcade-y in the sense that you're essentially shooting tons of adds and enemies, but the Interceptor has nifty jumps, dashes, and a feline grace to its melee attacks that looks oh-so-satisfying.
Each class has three abilities that do different things in combat. Some, like the Storm's ice attacks and the Interceptor's poison grenades, can prime or detonate combos.
BioWare games are known for their skill combos and Anthem will be no different.
Enemies will likely have resistances and weaknesses that can be exploited with elemental and status effects, and we should see some awesome area carnage to handle crowd control. BioWare hasn't explicitly talked about each skill combo setup for Anthem, but I'm betting it'll follow Dragon Age Inquisition's detonators and primers to unleash maximum tactical havoc.
In the stream, Jon Warner said the Storm can "set up" combos, hinting the freeze abilities will be primers. Ben Irving also said that the Colossus has various protection abilities, including a wall that apparently can temporarily block incoming fire.
Read more: Anthem endgame includes seasons, strongholds, and free DLC
What makes me excited for Anthem is the versatility of combat.
BioWare seems like it's going all out and using all of its combined RPG combat knowledge for Anthem; each Javelin not only has three main abilities in combat, but can use melee attacks and equip two weapons to boot. They also have special ultimate attacks that're useful in specific situations, especially against higher level enemies. Then there's the combos that can ignite some crazy possibilities during fights.
If that wasn't enough, players will have a huge assortment of weapons and items that can augment their performance in battle. BioWare showed off a lot of this customization in a past stream. Specific gear pieces can boost ability effectiveness and lower cooldown timers of skills, and higher-grade weapons can boost damage output and offer unique bonuses.
All of these things combine to make Anthem into an interesting-looking shooter that clearly has legs to stand on. The real testament to Anthem's longevity will come from engagement and how well it attracts gamers and keeps them playing, whether it be with random boss encounters, raids, end-game missions, daily/weekly events, and a ton of other online-driven content.
But from what I've seen, the combat is quite good and I for one can't wait to try it out when it ships next year.
Anthem releases on February 22, 2019 on PS4, Xbox One and PC.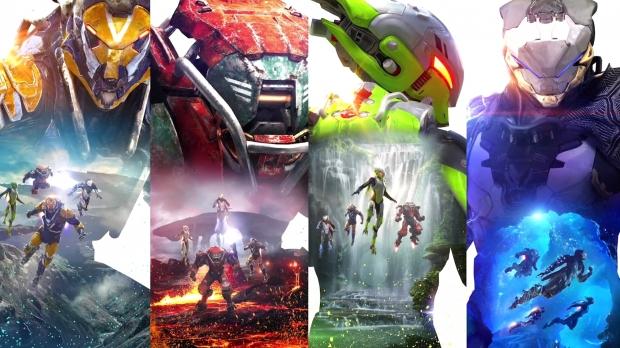 Related Tags