BioWare's new IP Anthem is a massive undertaking for both EA and the studio, and the team is using everything they've learned in their 23-year history to make it.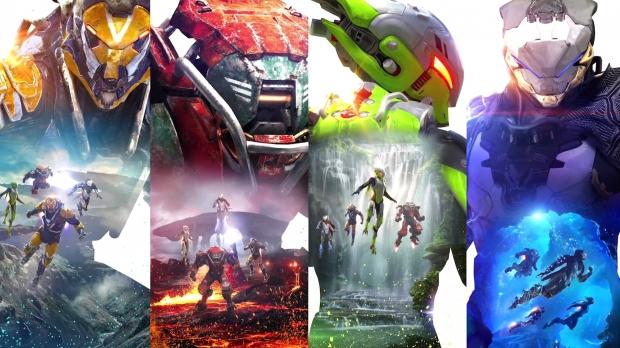 As a service game that blends RPG and action mechanics together, Anthem is a risky venture simply because its success depends less on game sales and more on continued engagement. Any live game lives or dies depending on how well it can monetize and keep its playerbase active. Luckily EA is a master of the online games business and BioWare are quite adept at making memorable interactive experiences so the tag-team duo should handle things quite well. But as a service game with cosmetic microtransactions and a focus on a continually-changing world, will Anthem be anything close to the deep RPGs we're used to seeing from BioWare? According to BioWare's Jonathan Warner, Anthem will dig deep into the studio's core strengths and represents a natural evolution for its games.
In a recent interview with GamesIndustry.biz, Mr. Warner affirms that Anthem is less of a shift away and more of an evolutionary step forward.
"If you look at BioWare games on a spectrum, from Baldur's Gate to Neverwinter, and Jade Empire to Knights of the Old Republic, to Mass Effect and Dragon Age, you'll see that the games have always been about evolving our technique and storytelling. So the way that we look at it Anthem is not a departure; it's the continued evolution of our craft and our technique."
"I think once players get their hands-on it and dive in they are going to find a world that is well realized and full of rich characters that you're going to want to get to know. You'll be the hero of your own story. Honestly that is the heart and soul of a BioWare experience."
What's also interesting is that Anthem's original vision remains intact. The game started early development back in 2012 when Mass Effect 3 shipped, and was teased at E3 2014. Throughout its long six-year cycle the game has retained that unique focus:"We're trying to build a fictional world that feels real and is alive and is constantly changing," Casey Hudson said in the E3 2014 teaser.
BioWare wanted to make a world with their renowned creativity that gamers could play for years. And they apparently have.
Read Also: Anthem will be 'unlike anything you've played' says BioWare
(Cont. below)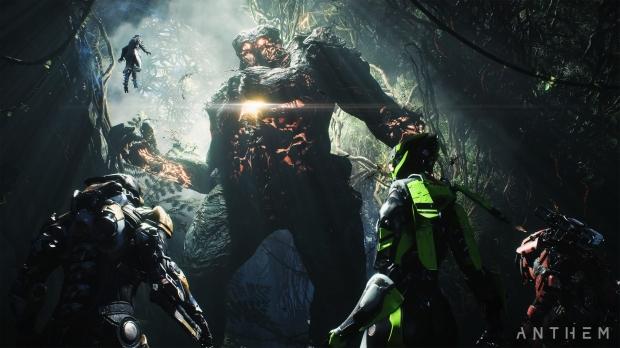 With a sci-fantasy mechs-versus-monsters style and what appears to be a wide sweeping lore, Anthem looks to be unique and set itself apart from competitors like Destiny.
So far it retains the hallmarks of BioWare games--everything from slick combat and elemental combos and the aforementioned deep lore to RPG-driven story arcs--and could very well be the studio's next big hit. EA has already confirmed Anthem is a new franchise and suggests more games are on the way. But remember service games are meant to be played for "years to come."
One other thing that bodes well for Anthem's monetization is the game's seasoned director. Jonathan Warner, who serves as game director for Anthem, has experience with BioWare's early live services and has a plan on how to handle the game's revenue strategies. Most importantly he seems to know what not to do (Battlefront II style microtransactions).
"[There's] two big principals there: one is generosity towards our players. We never ever want people to regret spending time with us, or spending money with us, and that's something that's really important to us as gamers and as creators," Mr. Warner said in the aforementioned interview.
"The other one is providing experience that is engaging. Being able to inhabit a BioWare-style experience over a longer period of time is something that is very interesting for us. So that sense of engagement and wonder, and trying to provide continued reasons to re-engage, is also a principal that guides us."
Anthem will launch on February 22, 2019 on PS4, Xbox One and PC.
Check below for more info about the game:
In the beginning, the gods harnessed the Anthem, a source of pure creation. Wonderous lands erupted into existence.

Colossal beasts, creatures and monsters emerged.

But before their work was complete, the gods vanished, leaving behind an unfinished world strewn with the instruments of their creation. The power of the Anthem would not be contained, unleashing world-altering cataclysms, transforming and corrupting those that tried to wield its power.

Humanity sought a way to survive, so our ancestors created the Javelin exosuits, handcrafted armor that gave us superhuman abilities.

Our world remains in an eternal struggle between the power of the Anthem and the instruments of the gods who formed it.

Today, the fate of humanity rests in the hands of a small band of Javelin pilots known as the Freelancers.