Activision 'significantly changed' the story arc of Destiny
Court documents show how far Activision's meddling affected Bungie's cross-world FPS.

Published Wed, Sep 9 2015 5:52 AM CDT
|
Updated Tue, Nov 3 2020 12:04 PM CST
Court documents gleaned from Halo composer Martin O'Donnell's case against Bungie and Activision reveal that Destiny's story arc was "significantly changed" from the original, and strongly hints that Activision is responsible.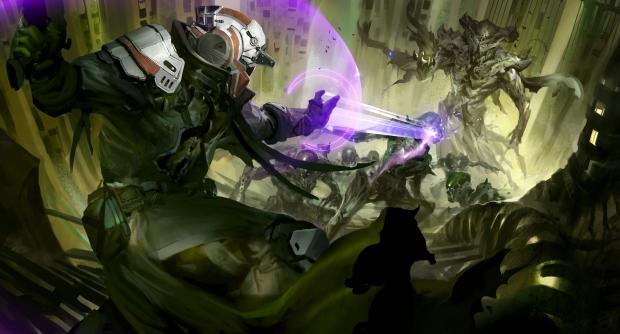 When the first chapter of Destiny's five-part franchise launched in 2014, gamers found that it wasn't the intergalactic opera they were expecting. The story elements were (and still are) very light and players finally understood what kind of series Activision and Bungie have created--the kind of piecemeal bits that can be strewn out over a decade of releases. But Destiny wasn't always like this.
The court papers of Martin O'Donnell's lawsuit against Bungie show that the game went through a phase of "substantial revision" which led to the first year-long delay. "Although Destiny as planned for release in September 2013, the story was substantially revised beginning August 2013, requiring a new release date of March 2014 and edits to much of the work previously completed," the documents read. "After a brief vacation/sabbatical in early fall, o'Donnell returned, worked on the story and recorded dialogue, but wrote no additional music. For reasons unrelated to O'Donnell's performance, the release date was again moved, to September 2014."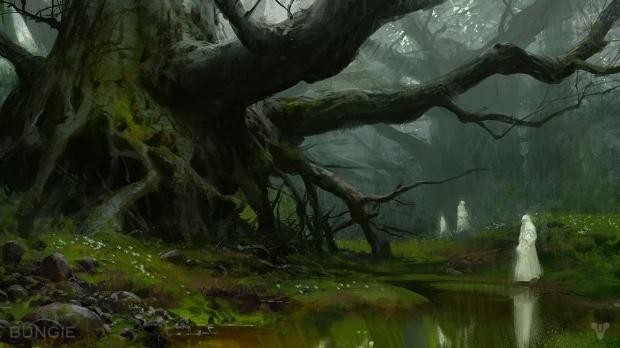 This information wholly corroborates the comments made on NeoGAF by an anonymous Bungie insider. "I can confirm there were sudden and abrupt changes to Destiny less than a year ago," the insider began. "There was tension between the higher-ups (possibly Activision and Bungie's CEO Harold Ryan) the entire time we were developing the title... They wanted to pare things back to make them more accessible."
The insider also says that when Bungie's lead writer Joseph Staten left that the development process basically fell apart. "By the time we were 7 months out to release, word came down that we were making massive revisions to the game's story. Entire areas that would have been in the final game were removed."
Joseph Staten left the company back in 2013, a month after the huge story overhauls took place. Staten had contributed a wealth of content and planning to the Destiny franchise, writing a ton of story elements that we may never even see in the game. When we put two and two together, we basically see that the "higher-ups" excised a huge portion of Staten's work from the game which basically pushed him out.
Activision did the same thing to Marty O'Donnell.
At E3 2013 Activision opted to use a Destiny theme it had created without O'Donnell's or Bungie's knowledge rather than the agreed upon score created by O'Donnell. Marty saw this as a red flag signal and really upset him, sending off warning bells and ultimately put the 1--year contract with Activision in perspective. So naturally O'Donnell spoke out about what had happened to the public.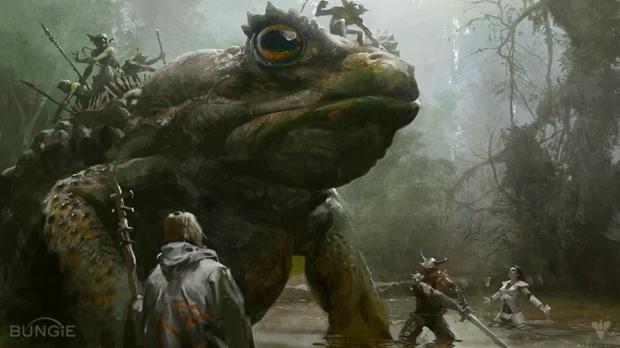 "O'Donnell believed he was preserving Bungie's creative process, artistic integrity and reputation, keeping faith with fans, and protecting Bungie and its intellectual property from Activision's encroachment into artistic decisions," the court documents read. "He believed the 'Band of Brothers' ethos that had inspired the group's earlier work was being damaged by the Activision relationship. Ryan and other Bungie management believed O'Donnell's conduct hurt the Bungie team, hurt the game, drove a negative online discussion, and violated Ryan's instructions."
Activision didn't like this. Bungie CEO Harold Ryan didn't like this, despite having agreed with O'Donnell's concerns about the E3 2013 music. Marty tried to push back against the new powers that owned Bungie, but despite having been with the company from the very beginning and being directly responsible for some of the most iconic music in video game history, his own "band of brothers" turned on him.
Although Marty won the case against Bungie and Activision, Destiny has been a huge success by raking in millions upon millions of sales. All we have left of the original game is amazing concept art and scraps and pieces of tales from playtesters who reveal a wholly different story that actually had soul and depth. With Activision at the helm we'll likely continue to see watered-down mass-market story arcs that continue to deliver empty promises while pushing us to buy the next expansion--which will probably be just as hollow as the retail Destiny game.
Related Tags