When Activision and Bungie announced that Destiny would embrace microtransactions, gamers instantly saw a red flag slowly raise across one of their favorite games. Microtransactions are, after all, the kinds of things that make freemium mobile games so exploitative and ruin the experience. But the Destiny devs don't appear to be taking full advantage of the scheme (yet?) and promise to use spent cash on bringing free expansions in the future.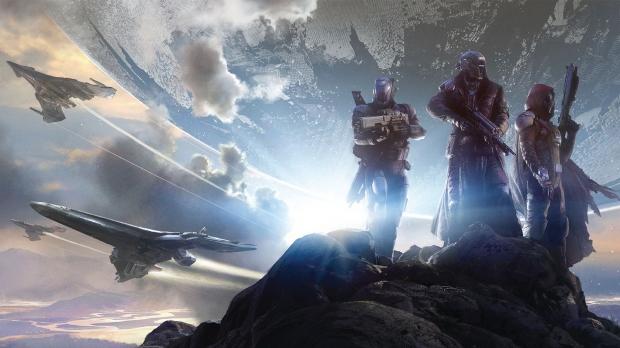 In a recent company call, Activision CEO Eric Hirschberg says that Destiny's microtransactions aren't going anywhere. The scheme is here to stay, and we still don't know what kind of animal the publisher will breed. Hirschberg thinks that expansions and microtransactions are harmoniously linked.
"I think expansions and microtransactions are already co-existing. We had a full year of expansions to the game that have been very well received and sold quite well. More recently, you've seen us introduce smaller, in-game purchases that allow people to customize their experience and express themselves; those have been very well received and have sold well also. I think we've already shown that DLC and microtransactions can co-exist and that our community is hungry for more great content."
Bear in mind that Activision just bought out freemium addict-makers responsible for Candy Crush so it's only natural for the publisher to further embrace this money-making concept.
Will these new expansions be bite-sized pieces or will they be same kinds of content we've seen with House of Wolves or The Dark Below? Also does this new model mean that paid expansions will bite the dust? Bungie doesn't plan to release any more paid expansions until the next major "Comet" expansion (think The Taken King) in September 2016. As far as a new strategy, Hirschberg notes that Activision has "many options at its disposal".
"As far as any shifts in strategy, I don't have any announcements today, but I think we have a lot of options at our disposal. And the reason for that, of course, is that we have such great engagement with this game."
The key to making a shift to microtransactions is to make everything totally optional, and as least invasive as possible. Then publishers slowly and gradually ramp it up until there's pay to win content everywhere. Angry Joe articulated this premise quite well in his Halo 5 review by saying gamers are kind of like frogs being slowly boiled alive; we won't jump out of the pot if it's a "killing us slowly" kind of deal because we don't understand what's happening.
Or do we? What's your take on Destiny's microtransactions? Are you okay with it as long as there's a promise of a payoff down the line? Can you trust Activision on something like this when it just bought out King?