Gran Turismo teased with real-time ray tracing... is it PS5?
Polyphony Digital teases Gran Turismo cars with real-time ray tracing, teasing the next-gen Sony PlayStation 5 will have GeForce RTX like abilities.

Published Fri, Dec 28 2018 11:09 PM CST
|
Updated Tue, Nov 3 2020 11:49 AM CST
It was barely 24 hours ago that I wrote up a story about Sony's next-gen PlayStation 5 console and the teased 8K 120FPS display shown off, but now we have a tease that the PS5 will be capable of real-time ray tracing just like NVIDIA's new GeForce RTX family of graphics cards.
Fast forward to 7:20 or so for the real-time ray tracing part of the video.
Gran Turismo developer Polyphony Digital had a technology demo it showed off during SIGGRAPH Asia 2018 a couple of days ago, where it had cars and assets built for Gran Turismo, done with real-time ray tracing. The demo is definitely impressive, like previous things we've seen running on the new $1199 graphics card in the GeForce RTX 2080 Ti in games like Battlefield V.
The bigger question I have is: if one of Sony's most important developers with Polyphony Digital selling over 80 million copies in its Gran Turismo franchise, is showing off real-time ray tracing, we should be interested. Remember a few months ago my sources told me that Sony is working directly with AMD on the Navi GPU architecture for its next-gen PS5 console, and now we have a key developer with close to 100 million games sold exclusively on PlayStation consoles teasing real-time ray tracing.
If the PlayStation 5 rolls out with what I expect in a 4K 60FPS capable console, we could expect 1080p 60FPS gaming with games in real-time ray tracing. It might not be done all in-console and could lead in with some form of streaming technology, or it could all be in-console and we could all be blown away. Whatever happens, I think the PS5 will be a beast compared to the consoles we have now, and that's coming from a console hater and PC enthusiast.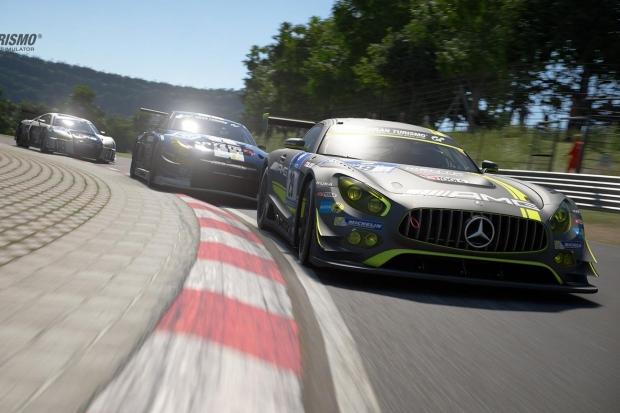 Related Tags