PlayStation 5 = 8K 120FPS Gaming?!
All eyes are on Sony for its next generation PlayStation 5 console and its purported announcement in 2019 followed by a release in 2020, but new rumors suggest it could support up to 8K which would be mind blowing. I truly don't know about these rumors and I don't think the PS5 will be capable of 8K let alone 8K at 120FPS, but still, let's talk about it.
During the Inter BEE 2018 (International Broadcast Equipment Exhibition) event in Tokyo a few weeks ago, Sony showed off some next-gen TV technology called CLEDIS. CLEDIS, or Crystal LED Display System was shown off rocking native 8K (7680x4320) at a huge 120Hz. This blows away native 8K panels like the Dell UP3218K that I use here in the GPU test lab for TweakTown as it only has a native 60Hz refresh rate, 8K at 120FPS though, that's some holy grail gaming right there.
Where the PS5 comes into the story is that the CLEDIS system was shown on a larger-than-lifve 440-inch screen with close to 180-degree viewing angles rocking the native 8K 120FPS output. What was shown on it? Well, Gran Turismo on a PlayStation console of some sort, with people obviously thinking it's the next-gen PS5. Why? Well, we have to rewind the clock a little for that.
A few months ago Polyphony Digital CEO Kazunori Yamauchi said during an interview that the assets the team built for GT Sport were way over-spec, right through to 8K. He said that the team is working on over-speccing assets for future PlayStation consoles, just like the next-gen PS5. During an interview with Finder, he said: "It takes six months to create a single car. It's over-specced for PS4 Pro. So we are building for future versions of the console rather than the one we see today. I think it would be no problem to run it at 8K even".
Remember: Sony Working With AMD On Navi GPU
Sony Hearts AMD
We know that Sony is working hand-in-hand with Radeon Technologies Group GPU engineers on the next-gen Navi architecture specifically for use in the PlayStation 5, but whatever Navi turns out to be it'll offer Radeon RX Vega 64 and GeForce GTX 1080 level performance. Both of those cards as specific SKUs respective to AMD and NVIDIA can't handle 4K 60FPS gaming let alone 4K 120FPS gaming, let alone 8K 60FPS gaming, let alone 8K 120FPS gaming. There's a lot of "let alone" in that sentence, but it's for effect... and I have a point.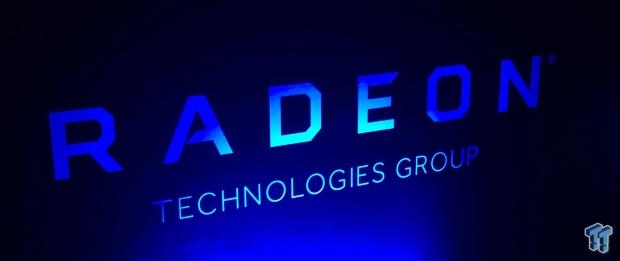 Remember that the Vega GPU architecture was made as a custom chip for Apple, then pretty much disregarded by the company and sticky taped onto the Radeon RX Vega range. It was never meant to be a direct PC graphics card as it was made for another use, just like the previous-gen Polaris GPU, the first custom GPU made under the Raja Koduri led RTG team.
Polaris was made for the Xbox One X and PlayStation 4 Pro consoles, beefier versions of the widely successful Xbox One, Xbox One S and PS4 consoles. What's inside of the Xbox One X to provide it with its 4K-capable gaming and 6 TFLOPs of performance is something between the Radeon RX 470 and RX 580. Vega is much more powerful again albeit at higher resolutions like 2560x1440 and 4K, while Navi will offer similar to Vega 10 (Radeon RX Vega 64) performance but at much better thermals and power consumption.
This is one big fact people don't seem to get: AMD has been making GPUs for other people for years, and then making a graphics card out of the best parts of it - and tacking on more compute units (CUs) as the TDP can be cranked up on a graphics card versus the limitations of heat and power inside of a console. AMD sells tens of millions of chips under its semi-custom umbrella, something AMD CEO Lisa Su has been concentrating on for many years now.
AMD has in those years, positioned itself perfectly to unleash the Ryzen CPU family into the PC market and has completely dominated in all areas: marketing, sales, pushing Intel back and into making business moves we haven't seen them do in 20 years, performance, delivering products on time, and expanding Ryzen into Threadripper, and EPYC. This is because AMD built the system from the top down, thinking about EPYC and then trickling down smaller clusters of CPU cores into Threadripper, and then Ryzen.
Zen will find a home inside of the new PlayStation 5 console, right next to a custom made Navi GPU. Sony's direct input will allow them to have some serious control and flexibility almost in a never-before-seen fashion. Sure, Sony had direct input into the Cell CPU used inside of its PS3 console, but it had NVIDIA provide the G70 (known as the NV47) 'reality synthesizer' or RSX.
This time around we're looking at a custom Zen and Navi combination from AMD, where 4K 60FPS is truly on the table. Remember that Sony creating a base line with a new 8C/8T or even 8C/16T processor and a 4K 60FPS-capable GPU like a custom Navi chip, can provide developers with the world of making games that far exceed what we have now as the entire baseline of console performance skyrockets.
The Entire Gaming World Benefits From Next-Gen Consoles
Game developers are having to create games with serious limitations because of the horsepower-limited consoles on the market today, as they're still using an AMD Jaguar CPU of some sort, which is over 10 years old. Imagine your CPU from 10 years ago with a Radeon RX 470 inside, and then upgrade to a new GeForce RTX 2080 and Ryzen 7 2700X overnight.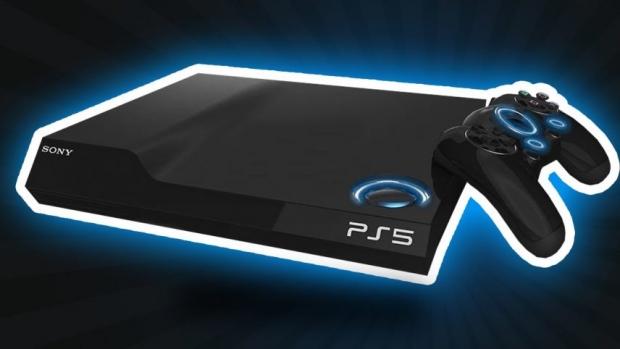 The entire game development baseline is going to go up to never-before-seen levels because the next generation of games being built for 2020-2025 and beyond will be made for consoles that are actually capable of gaming at 4K 60FPS. This means the entire PC audience will receive better games that properly utilize all of the untapped power in our rigs, and offer gamers an enticing path to upgrade because there'll actually be a freaking reason to.
You can spend $5000 building a next-gen rig to play games that consoles play, but just at a higher detail, resolution and frame rate. But most of the time the textures are built for consoles, with PCs as an afterthought. So sure, your game is rendering at 4K but the environments and close up detail should be much higher given the power inside some of the technology we have access to: 8C/16T processors being the norm, with up to a GeForce RTX 2080 Ti. This makes even the Xbox One X look weak in comparison, yet the games don't scale from $400 to $5000. Games don't look 10x better, but you're spending 10x the money on running it sharper and smoother.
Imagine a world where the entire gaming industry gets pulled up a few notches, almost to the point to where the Xbox 360 and PS3 release window, where PC gamers got shafted as more and more game developers shifted to making multi-platform games. This meant that after Crysis, the enthusiast PC gaming industry kinda died. It is slowly coming back with crazy 4K 144Hz HDR G-Sync monitors and even more insane GeForce RTX 2080 Ti graphics cards, both from NVIDIA, but it needs a full injection of adrenaline.
8K 120FPS on a console? Yeah, I don't think so. But to see and hear developers are building assets up to that means we should expect a serious tug towards something higher than the mediocre bar we have now. Give me a reboot of Crysis with near CG level graphics, no matter the hardware required. There is a market for this, and that in itself will drag game developers up and we'll see more games fully utilize all hardware grunt on offer.
Bring it on.
Rant over.