RTS: 'Conan Unconquered' will have gameplay 'next year'
Sometime next year we will be getting some gameplay footage of Conan Unconquered.
Published Dec 20, 2018 1:00 AM CST
|
Updated Tue, Nov 3 2020 11:49 AM CST
0 minutes & 42 seconds read time
The new upcoming real-time strategy game 'Conan Unconquered' from developers Petroglyph Games, and published from Funcom have confirmed that next year we will be getting some gameplay footage.
For those that don't know, Petroglyph Games are the developers behind Star Wars: Empire at War and Command & Conquer. Last week, Petroglyph Games and publisher Funcom announced that they will be bringing gamers a new real-time strategy game based in the universe of Conan the Barbarian.
We have already seen a cinematic trailer which you can check out here, but more importantly we can now expect some gameplay footage for the title sometime next year. In a reply to my above Tweet to the official Conan Unconquered Twitter page, we have confirmation that that "Sometime next year" we will be receiving some brand new gameplay footage. Hopefully its sometime in the early year that we get this new gameplay footage for Conan Unconquered, as this upcoming real-time strategy game looks very promising. To check out the official Steam listing for the title, click here.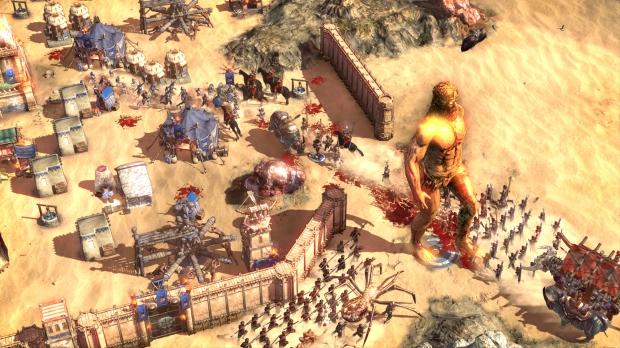 Related Tags