AMD stock has dropped significantly following their Q3 2018 report, and even though it showed a 4% increase from this time last year. But, lowered sales of its Radeon graphics cards is an issue, with stock prices dropping by a hefty 28% after the report was released.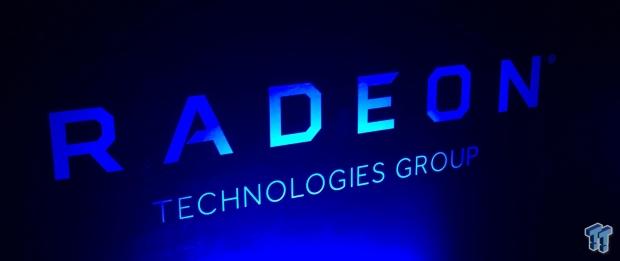 Before the markets closed there was a 9% drop in AMD stock, but after-hours trading was even worse with a 28% slice from Team Red stock. AMD explained to investors in a teleconference call that lowered GPU sales hit them hard, all blamed on the cryptocurrency mining craze from the first half of 2018.
But there's no new Radeon cards that have been released this year, while NVIDIA has released a next-gen Turing-based line up in the GeForce RTX series with the release of the GeForce RTX 2080 Ti, RTX 2080 and the just-released RTX 2070. AMD has... well... absolutely nothing from Radeon Technologies Group this year, at all.
There are rumors of a purported Radeon RX 590, but nothing has come from that since, except for NVIDIA pre-emptively striking with a new GeForce GTX 1060 that has GDDR5X compared to the two other releases of the GTX 1060 that both featured GDDR5 memory technology.
It's not all doom and gloom as AMD has some major things coming that NVIDIA can't even touch for now, as well as continued success in their CPU division thanks to mega strong Ryzen sales. AMD will be launching a next-gen 7nm GPU shortly, the world's first 7nm GPU that will find form in Vega 20 with up to 32GB of HBM2 technology.
We should also expect the first full tease of 7nm CPUs with the next-gen EPYC 'Rome' processors that will launch next year, as well as continued releases of next-gen Ryzen and Vega powered notebooks. There's no new Radeon graphics card until Navi, which won't be released until half way through 2019.
Until then, Team Green will continue to kick some serious Team Red ass.