Fallout 76 cross-play could happen, but isn't a priority
Cross-play could come to Fallout 76 post-launch...if it happens at all.

Published Wed, Oct 10 2018 6:04 PM CDT
|
Updated Tue, Nov 3 2020 11:50 AM CST
Fallout 76 could eventually get cross-play support allowing gamers to play with friends on other platforms, but it's not a priority right now for Bethesda.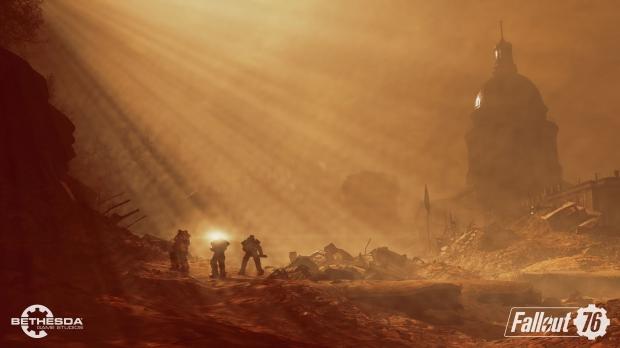 Sony just reversed its stance on PS4 cross-play but it's too late to implement this into Fallout 76. Bethesda's big new online-only Fallout releases next month, and the studio is currently preparing to host the game's upcoming beta. Things are going to get very, very busy for BGS during the beta: not only will it have to constantly parse data and ensure servers are up and running, but it'll have digest tons of feedback, metrics, and other player info to determine its next plan. Live service upkeep is immensely demanding and requires finesse and adaptability--and that means lots of work.
Fallout 76 cross-play could happen at some point, Bethesda says, but there's more important things right now: the beta, future content roadmaps, and general tweaks and balances to the online game. Cross-play is on the back burner behind monumental tasks like private servers and mod support. In short, Fallout 76 cross-play won't happen any time soon.
Remember that games like Fallout 76 will evolve tremendously over time. These types of titles are all about engagement, which involves serving up fresh content and updates continuously over time. Bethesda has to ensure they can identify what players actually want and then implement those features into the game itself, while simultaneously removing content that isn't used or agreeable. This constantly-shifting development structure is often hectic and requires lots of fluidity--devs must adapt to an ever-changing playerbase.
(Continued below)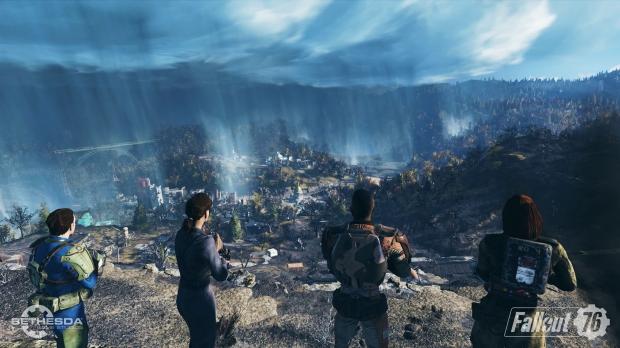 Read more: Fallout 76 is a service game, can and will change over time
So where does that leave cross-play?
"We 'll look at that as an option post-launch," Fallout 76 project lead Jeff Gardiner told The Daily Star.
Design director Emil Pagilarulo affirmed that it has other important tasks on its never-ending list, highlighting just how crazy live service games can be:
"As we head towards shipping the game, our priorities shift in the next two weeks, two months. And so looking beyond that we know that our priorities are going to shift all over the place so, we'll take it as it comes."
There we have it. Bethesda could roll it out at some point, but for the immediate months after launch the studio is focused entirely on upkeeping Fallout 76 and ensuring it doesn't fall apart. Following that, it must focus on new content--because in service games content is king.
Fallout 76 releases on November 14, 2018 on PS4, Xbox One and PC. The beta kicks off on October 24 on Xbox One platforms, and October 30 on PS4 and PC...but you can only get in if you've pre-ordered a copy of the game.
Related Tags