PS4 cross-play was in development for a while now
Sony's cross-play support was a long time coming.

Published Sat, Sep 29 2018 10:33 PM CDT
|
Updated Tue, Nov 3 2020 11:50 AM CST
PS4's new cross-play feature was being tested, plotted, and implemented a while before it was officially announced.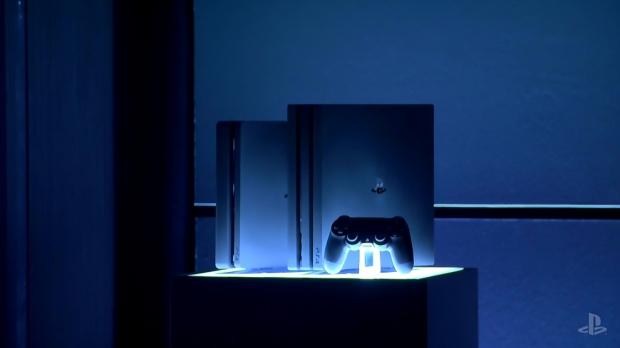 Cross-play is a difficult thing to roll out. PS4 gamers can enjoy cross-play in some games like Final Fantasy XIV, but the majority of games are locked to the PSN ecosystem. Enabling cross-play was always in the works, though, and Sony's exec Shawn Layden discusses why it took so long.
"This is something that's been taking probably 65% of my Twitter feed over the last few months. Cross-play is something we know about. We know [cross-play] is a want, is a desire. We want to be able to deliver that in the best way possible. Enabling cross-play isn't just about flipping a switch and there you go," SIE Worldwide Studios Chairman Shawn Layden said in the recent PlayStation Blogcast.
"It's a very multi-dimensional kind of feature. So we have to look at from a technical and business point of view, we have to work with our partners, we have to make sure if we enable this do we have the right customer service support or the right message out there. All these different things have to get in line," he said.
"It's rather ordinal; we have to go in a certain order to get them all set up, and that's why it's taken us longer than even I would've wanted...but it took as long as it was going to take in order to get it ready and get it done. That's why were able to announce it and enable it simultaneously."
But what about other games? Fortnite cross-play is huge considering Sony was villainized for permanently linking PSN with Fortnite accounts, which prohibited any PS4 progress from carrying over to other platforms. Epic and Sony have since reversed that decision.
But cross-play shouldn't just be limited to the biggest games, right? Which games get support depends on the publisher, how the game actually plays in cross-play scenarios, and other things...but it should ultimately be possible.
When asked about cross-play coming to other titles, Layden said:
"Well right now we're in beta testing. When you beta test something you try to reduce the number of variables in the equation. So right now it's beta testing for Fortnite in cross-play. I think that certainly once we can prove that this is holding together sturdy and well, I would anticipate seeing other games in the service over time."
Sony's reversal on these policies show the company is willing to adapt and evolve to the market's whims. By doing so it becomes much more competitive and innovative, and sparks engagement by catering to its huge playerbase.
The Japanese games-maker also made a big move with its PlayStation Now subscription service. Now PS Now subscribers can download PS4 games for offline play rather than being restricted to online-only streaming.
We're betting this new evolution is just the beginning, and Sony will have lots of nifty announcements and features in time for the PlayStation 5's release.
Related Tags