Elder Scrolls VI still on track to release after Starfield
The Elder Scrolls VI is happening, but not for a long time.

Published Tue, Sep 11 2018 4:12 PM CDT
|
Updated Tue, Nov 3 2020 11:50 AM CST
A while back Bethesda's Todd Howard confirmed the studio is working on some "big and crazy projects," which we now know are the online-only Fallout 76, its new space odyssey IP Starfield, and the mysterious Elder Scrolls VI. But the latter is so far off it's not actually in full development just yet.
It's been confirmed multiple times that The Elder Scrolls VI won't release any time soon. Bethesda Games Studios has been careful to say that two other games will come out before the next RPG installment, making the slate order look like this: Fallout 76 first, Starfield next, and then The Elder Scrolls VI last. Considering Starfield is just now in the production and development phase and is somewhat playable, the next Elder Scrolls game is a far ways off (likely beyond 2020).
Now that we're all caught up, Bethesda's Pete Hines re-affirms the studio's development order. "Elder Scrolls 6 we didn't really dance around. We said, 'yes we're going to do it but there are two games to come first,'" Hines said in a recent interview with The Telegraph.
"The next game we are making is Starfield. It is a new IP, it's a single-player role-playing game that folks understand. And then we're going to make Elder Scrolls 6."
Hines also said that Bethesda isn't all about online gaming now. Fallout 76 is something new, something unique that actually started off as an idea when making Fallout 3 way back when (any time BGS makes a Fallout game they try online multiplayer and see how it works, and Fallout 4's test was the closest to what is now Fallout 76).
"But that didn't really catch on and we still had people asking when are you going to do it. And part of it was because Fallout 76 was a departure for [us] and saying 'look, we want to try something very different from what we've done before.' We want to make it clear to folks that this isn't what all Bethesda Game Studios [games] look like now."
Not much is known about Starfield other than it's a singleplayer-driven IP set in the stars and that it targets next-gen console hardware like Sony's PS5 and Microsoft's upcoming Xbox Scarlett systems. Well I guess we also know one other thing that's been said many times in this article--it'll release before TES VI.
If not much is known about Starfield, even less is known about The Elder Scrolls VI. I started writing about it back in 2016 when Todd Howard confirmed the game would indeed happen, and that it'd be part of the studio's "big and crazy projects" outline, but actual details are slim. Based on the brief E3 2018 teaser, the game may take place in the province of High Rock, the home to the Bretons.
One thing we know for sure, though: TES VI is going to take a long while to make.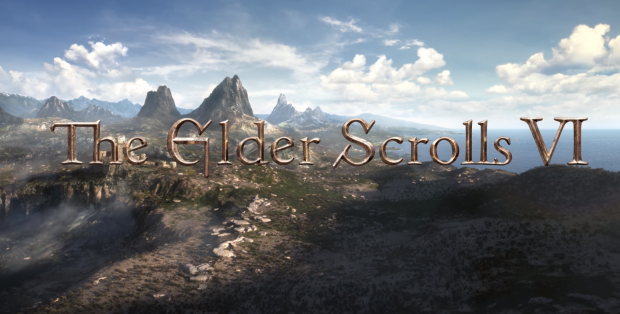 Related Tags