Bethesda tonight confirmed that the long-rumored Starfield is real and will be its next major new game in its development slate.
E3 2018 has been crazy so far. Bethesda unveiled Fallout 76, confirming it's online-only with co-op and RPG mechanics set in an evolving world. Todd Howard also announced Starfield, a brand new IP that should utilize everything the company has learned throughout its entire 25 years of games development. Next to nothing is known about Starfield other than it's a "singleplayer space epic," it'll come after Fallout 76, and it's one of the studio's "big and crazy projects" Howard teased a while back.
The trailer shows what could be a tear in space or faster than light travel being triggered by sunlight, complete with some very 2001: A Space Odyssey colors and vibes.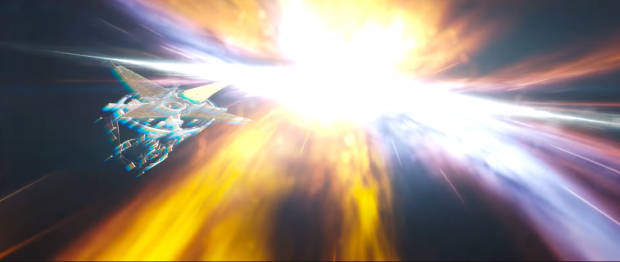 Seeing as this is Bethesda Games Studios' major new IP, I expect Starfield to have an even more ambitious scope than, say, an online-based Fallout. No release window timeline or exact details have been announced thus far.
Bethesda isn't done just yet, though: they also announced The Elder Scrolls VI with a brief teaser. The footage may hint TES VI takes place in the Bretons' homeland of High Rock in the Northwestern reaches of Tamriel.
In the meantime Bethesda hopes to stem our waiting with Fallout 76's online action, which may or may not end up being a live service game with optional in-game purchases.