Starfield is playable, in production
Starfield is in a playable state but it's still probably a ways of.
Published
2 minutes & 3 seconds read time
Starfield is currently in production and will be the next big game Bethesda Game Studios releases after Fallout 76.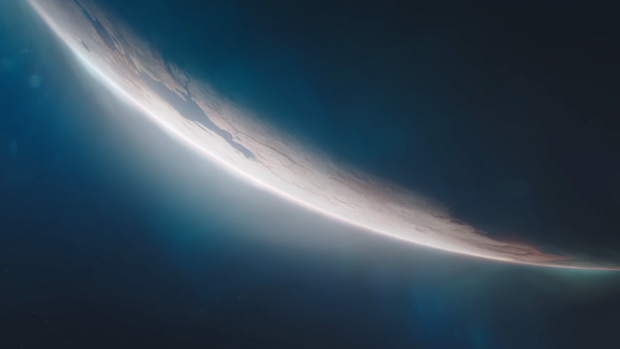 Rumors about Starfield have been floating around since the trademark 5 years ago, but Bethesda finally confirmed the game at E3 2018 with a short teaser. Described as a new "space epic" with strong singleplayer focus, Starfield is currently in production phases and is actually in a playable state. "I would say Elder Scrolls VI is in pre-production, and Starfield is in production--it's a game we've been making for a while. Starfield is playable, Elder Scrolls VI...not in that way yet," Bethesda's Todd Howard said in a recent interview with Geoff Keighley.
Starfield is the first new world BGS has made in 25 years and offers a fresh start. Since it's a next-gen game it should arrive on Sony's new PlayStation 5 or Microsoft's upcoming Xbox hardware and may even push both to their limits.
"Elder Scrolls and Fallout are amazing worlds, but when you're doing those you're kind of looking back on how you want to reinterpret X and Y. Then we go into Starfield and you say okay 'what is the tone of science fiction that we think is unique, that really excites us, and what do we really want to do in that kind of game?' And it being us...it's extremely ambitious."
The game director also discussed how Bethesda's development cycles overlap much like any major studio who successively iterates on each released game, so Starfield should utilize all of the expertise, technology, engine tweaks and other major developments made across all of Bethesda's biggest games.
"It's a larger scale of [previous overlap, ie Oblivion into Fallout 3 into Skyrim into Fallout 4]. In pre-production we have a smaller amount of people until a game is really there, and then when we enter production we move the bulk of the studio to that game but not all of the studio."
At the same time, Starfield might be a ways off.
Howard said that Fallout 76 is the single biggest project in terms of manpower that Bethesda has ever done--more people are working on Fallout 76 than any other game in its history--and rightly so given it's an online service game that will require a ton of balancing acts.
Starfield may not launch until 2020 or even 2021 when BGS has had ample time to refine their vision and harness the power of then-generation consoles.
Related Tags