Square Enix and Tencent to co-develop new AAA IPs
Square Enix's alliance with Tencent is a big deal, and could further push development of AAA hits like Final Fantasy titles and new IPs.

Published Thu, Aug 30 2018 5:13 PM CDT
|
Updated Tue, Nov 3 2020 11:50 AM CST
Square Enix has teamed up with Chinese juggernaut Tencent to make new games and bring its titles to the lucrative overseas market, the company today announced.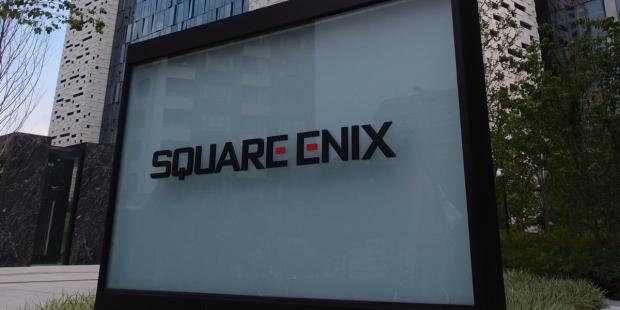 Most big games publishers have allied with Tencent for a very good reason; if you want to sell your games in China you need a strong backer to do so. Tencent not only has a proven billion-dollar track record but also has a monumentally strong distribution service with its WeGame sales platform. But Square Enix's new partnership extends beyond that focus.
The Final Fantasy maker will make a joint-venture company with Tencent which will co-develop AAA games set in new IPs as well as publishing key Square Enix titles in mainland China.
The partnership is decidedly strategic on both ends and aims at complimenting one another's strengths. Square Enix has tremendous skill when it comes to making story-driven games, and Tencent is adept at managing live services and the online frameworks that power them.
"Tencent Group and Square Enix Group share the vision of utilizing technology and creativity to deliver unprecedented entertainment experiences and services to a global audience," said Square Enix president Yosuke Matsuda.
"This newly established alliance will be a strong boost to Square Enix Group's strategy to diversify our content offerings and expand access channels to a wider customer base."
Given Tencent's current focus we should expect these new games to have an online live service bent. Square Enix has long wanted to expand into service games outside of its MMORPG titles and this new team-up should afford interesting new opportunities to do so. It's also possible Square Enix's big new Avengers game could be published by Tencent for the Chinese audience.
Also remember Square Enix has a new studio called Luminous Productions that's made up of FFXV veterans. This studio will experiment with FFXV's powerful Luminous Engine to make new games and HD experiences, and it's possible these new titles will have live services. If so, it's likely the games will fold neatly into this partnership.
Armed with the might of Tencent's billions and know-how, Square Enix's games will likely flourish in the Chinese market--a region that's predicted to pull in $37.9 billion out of 2018's total $137.9 billion games industry spending.
"We have strong expectations for this strategic alliance with Square Enix Group," says Tencent president Steven Ma.
"The alliance will enable us to couple our broad range of internet service capabilities to Square Enix Group's superb creativity, and provide our customers with unprecedented content experiences on a global basis."
Related Tags