New Crystal Dynamics studio to help on Avengers game
Tomb Raider dev Crystal Dynamics expands with a new Bellvue studio.
Published Aug 13, 2018 6:27 PM CDT
|
Updated Tue, Nov 3 2020 11:51 AM CST
1 minute & 54 seconds read time
Crystal Dynamics opens a new sister studio to help work on its big new Avengers game.
Both publisher Square Enix and developer Crystal Dynamics have been ramping up for the ambitious Avengers game for some time. The Tomb Raider studio has been making key acquisitions left and right, folding top dev talent into their studios to bolster the project, and today marks yet another milestone for growth with the opening of a new Bellevue, Washington branch.
The new studio is called Crystal Northwest and will directly help sculpt the studio's upcoming games, including the Avengers game conscripted by Marvel in a multi-year agreement.
"We're aggressively scaling up our teams and adding a new studio with spectacular talent to deliver the ultimate gaming experiences for our players," said Scot Amos, Co-Head of Studio at Crystal Dynamics. "We have assembled a team of industry veterans and leaders in order to create gaming experiences that surpass the expectations of our passionate community."
"The new studio in the Seattle area is officially up and running as of today, and is a full-fledged extension of Crystal Dynamics. Dedicated initially to technology development, it delivers even more expertise to the highly-anticipated Avengers Project. Led by 20-year industry veterans Chad Queen and James Loe, the new studio bolsters the development of future games, tools, and technology."
Details on the game are slim. Square Enix says that the Avengers title will have an original story arc and aims to be something players can enjoy for many years to come, hinting it could have some sort of online service game model. However this doesn't really fit in with Crystal Dynamics' typical fare: the studio is best known for its excellent Tomb Raider games, not monetized live titles.
"The Avengers project is being designed for gamers worldwide and will be packed with all the characters, environments, and iconic moments that have thrilled longtime fans of the franchise. Featuring a completely original story, it will introduce a universe gamers can play in for years to come," reads the description.
Back in 2018, Crystal Dynamics affirmed that they've made tremendous progress on the Avengers game. We may not see the fruits of their labor until 2019 or 2020.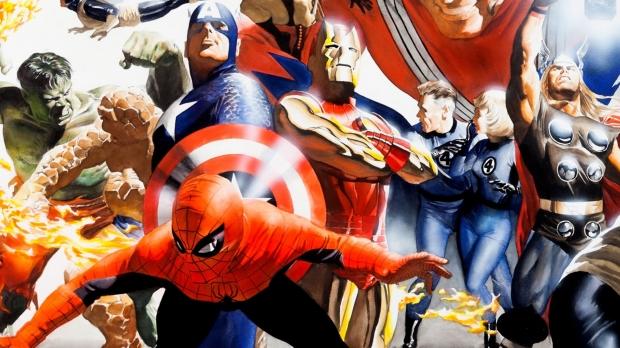 Related Tags