Marvel's Spider-Man gameplay launch trailer unveiled early
Insomniac Games has released the gameplay launch trailer for the upcoming Spider-Man game.

Published Tue, Aug 14 2018 2:00 AM CDT
|
Updated Tue, Nov 3 2020 11:51 AM CST
Insomniac Games has released the gameplay launch trailer early for Marvel's upcoming Spider-Man, the trailer has been dropped onto the PlayStation YouTube Channel and showcases Miles Morales.
The trailer showcases some already seen footage from the game, but most importantly is the first 15 seconds of the trailer where we see Spider-Man meet Miles Morales, or better known as Ultimate Spider-Man. For those that don't know, Ultimate Spider-Man was created in 2011 by writer Brian Michael Bendis and artist Sara Pichelli, the character is inspired by President Barack Obama and actor/musician Donald Glover.
Ultimate Spider-Man is quite similar to Peter Parker in terms of abilities and strength, he does have two main differences though. According to the Ultimate Spider-Man Wikipedia page, Morales' "spider sense" isn't as strong as Parkers, but he makes up for it with the ability to be able to camouflage his clothing and himself to whatever environment is behind him. Morales also has an ability called "venom strike" which can paralyze almost anyone with just a touch. It is unclear whether these abilities will be included within Insomniac's and Marvels rendition of Spider-Man, but it would certainly be good to see/play. Marvel's Spider-Man will be releasing exclusively on the PlayStation 4 on September 7th.
In other news about our webslinging friend, if you missed the 4K gameplay footage that was released last week which confirmed the inclusion of the Sinister Six, check that out here. Also, during Comic-Con 2018 Creative Director Brian Intihar said we could see up to 60+ different suits included within the game, visit that story here.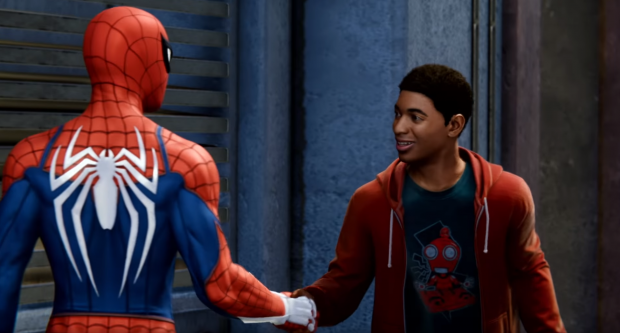 Related Tags