Hollow Knight 'Gods & Glory' DLC arrives August 23rd
Team Cherry has unveiled the release date of the 'Gods & Glory' DLC for Hollow Knight.

Published Jul 17, 2018 2:00 AM CDT
|
Updated Tue, Nov 3 2020 11:51 AM CST
Team Cherry has taken to their developers blog to unload a bunch of news surrounding their title Hollow Knight, and its upcoming 'Gods & Glory' DLC.
The developers have revealed the official release date for the upcoming DLC.'Gods & Glory' has been deemed the "largest pack yet" and will be arriving to players on the 23rd of August. The new content pack will be filled with a bunch of new bosses, more music, new NPC's and brand new quests. The DLC pack will be released at the same time on both the Nintendo Switch and PC versions of the game.
Team Cherry also unveiled their second music album by Christopher Larkin, the composer of the Hollow Knight soundtrack. Larkin has been adding new music to Hollow Knight through the released DLC packs. To complement this, Team Cherry and Larkin have decided to bring both the new tracks and the old tracks together, compiling them into "one epic album" called 'Hollow Knight: Gods & Nightmares.' The album will be released on Steam for $4.99 and all other major digital platforms. It will also be coming in vinyl form, which you can check out here.
'Gods & Glory' DLC details:
New Character and Quest - The Godseeker arrives (and your romance options expand). Track down this disturbing yet alluring being, break her chains and aid her in an ancient duty.
New Boss Fights - Hallownest's greatest warriors raise their blades. Prepare yourself for giant new boss fights against the ultimate foes. Each new battle intertwines with the Godseeker's quest. No specifics on how that'll happen, but it may not be as you expect!
New Game Mode - Hollow Knight receives a third game mode. This ones been long requested and is a classic for the genre. Complete the Gods & Glory story to unlock the new mode.
New Music - Christopher Larkin is going all out for Hollow Knight's final free pack, with new soaring boss tracks and giant remixes of some beloved classics.
Glorify Charms - Prove yourself and uncover a whole new depth to your charm collection.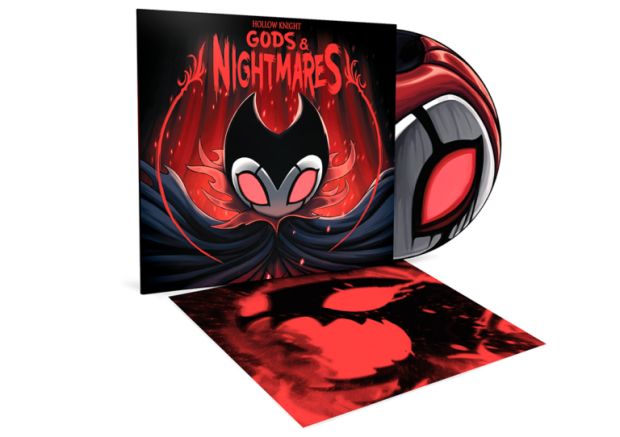 Throughout the developers post, Team Cherry addresses that Nintendo Switch users will be able to re-bind keys when the 'Gods & Glory' DLC hits their system. Details following the patch notes can be found here. In other news about Hollow Knight, the title just passed 1 million units sold on PC, you can catch up on that story if you want here.
Related Tags