There are various theories about what Call of Duty: Black Ops 4's multiplayer is going to be like, with the latest tease that it will be similar to Overwatch from Blizzard, which falls under the Activision umbrella like Call of Duty.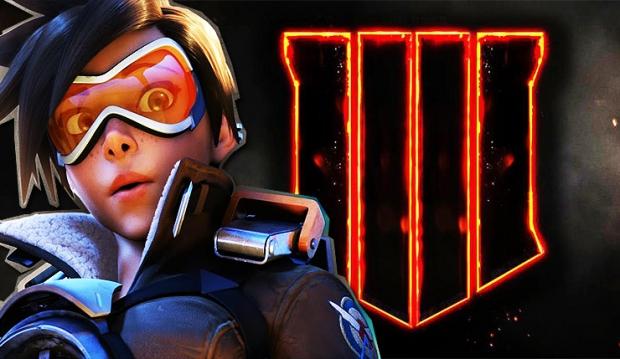 Charlie Intel is reporting that Black Ops 4 will feature multiplayer that is inspired by Overwatch and even LawBreakers, with another mention that Call of Duty: Black Ops 4 will indeed not feature a single-player story. The report starts off with "New Multiplayer information has been confirmed by more than one source so I can now talk about that more publicly. As of two days ago Multiplayer was in the worst state you have ever seen a Call of Duty multiplayer mode".
It continues: "Sources who have play-tested the mode claim that it is less like a call of duty mode and more like a Call of Duty Overwatch or a Call of Duty Lawbreakers. The Lawbreakers reference is incredibly apt considering what he told me next. Remember how I said the game was simultaneously boots on the ground and advanced movement? Well I can elaborate on that a little more too".
"The game was going to take the "hero" or "specialist" system from Black Ops 3 and take it to the next level. Perks were basically removed completely, and had instead been morphed into a strange kind of Kill Streak. Normal Killstreaks as we know them, for example harrier jets or chopper gunners, didn't in fact exist in this version of Black Ops 4. Instead you got highly powerful perks. One of which was a Movement Alteration. It literally changed your movement from Boots on The Ground to something very strongly resembling Black Ops 3's advanced movement systems".
Worse yet is that rumors suggest that COD: Black Ops 4's single-player was ditched because it would not have been ready for its October release, but the report even says that multiplayer wasn't ready either. Treyarch seems to be in dire straits, with sources of Charlie Intel saying they are "concerned" for Black Ops 4.
It seems that Battlegrounds and Fortnite are making big enough dents in the shooter world that $1 billion FPS juggarnaut Call of Duty could be in trouble, with Black Ops 4 without an identity and needing to be inspired by Overwatch and throwing its single-player campaign to the side to even get the game to market.