I had an interesting conversation with someone a couple of days ago regarding the future of Intel, AMD, NVIDIA and the future of GPU technology going into the 2020s.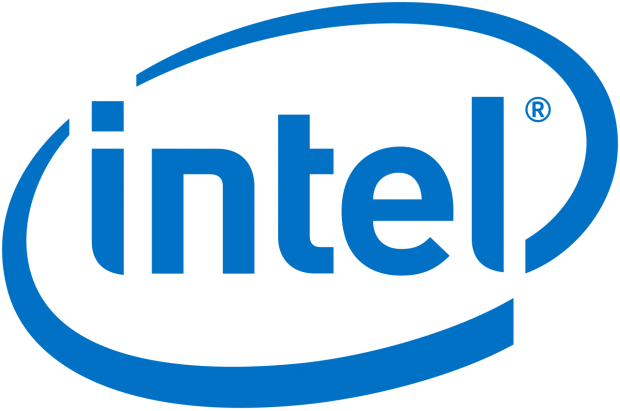 What was confirmed on that phone call was that Intel is serious about entering the gaming graphics card market, something the company confirmed in February. More so since Raja Koduri left AMD to get inside Intel (pun intended), as well as a few other key staff and news coming in the next few months. We're in for a big ride.
My sources have said that Raja is "building a great team", that Intel wants to take big bold risks by thinking big and courageous. Raja and Intel want to drive these people hard and that they're 100% in it, with Raja wanting to bring people in to win with Intel now that he's outside of the downward spiral with AMD and their non-direction-no-action-at-all with Radeon.
That's at least to AMD competing against NVIDIA in the high-end graphics space which it doesn't, period. It had some truly inspired marketing and a great push but the technology just wasn't there. Raja isn't held back or down anymore, and he will be like Superman was in Batman v Superman, where he might get knocked around after Batman hits him with the kryptonite grenade, but when he gets back up his powers slowly return and the fight is on.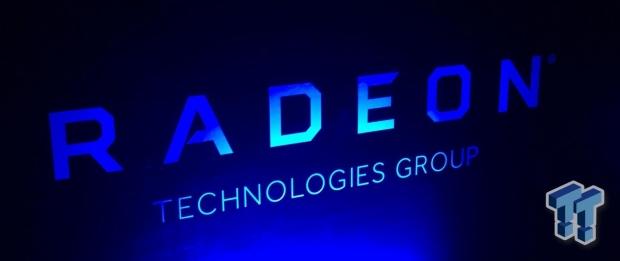 Raja has a few years before he'll see the fruits of his labor at Intel, but from the jist of the conversation with my source, it's something Intel wants to "beat Jensen" (CEO of NVIDIA) with. NVIDIA has been straying into AI, deep learning, and self-driving cars and has stayed relatively stale in the gaming market.
Sure, NVIDIA released the GeForce GTX 1080 Ti in March last year, but that's over a year ago now. The Pascal GPU architecture itself is coming up to its second birthday, with May 2016 now cemented in history when NVIDIA became an entire generation ahead of AMD, and it double downed on that with the GTX 1080 Ti.
NVIDIA released the GeForce GTX 1080 Ti in the big day of AMD showing off its Radeon RX Vega at the time at Capsaicin 2017, just before GDC. This is when NVIDIA held a surprise media event to unveil the GTX 1080 Ti, which was one of the best graphics cards ever released. A true king, well-priced, great power/performance ratios and 11GB of super-fast GDDR5X memory.
But, the Pascal GPU architecture is getting a little old now - Turing is the next GPU release from NVIDIA, and will be released in a few months as the GeForce GTX 11 series. We won't see HBM2, but instead GDDR6 which is ramping up in production as we speak ready for a Q3 2018 launch.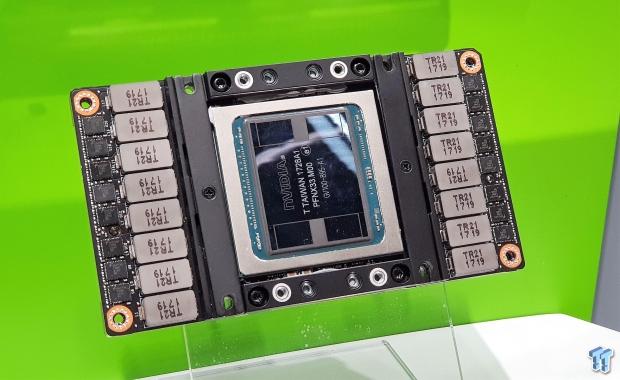 With that said, NVIDIA is a complete beast in the GPU market. They are the completely unrivaled GPU company, period. AMD has nothing that can compete with them in the high-end market, with AMD's best Radeon Instinct accelerator and WX 9100 workstation cards coming nowhere near the likes of NVIDIA's Quadro P6000 at the best of times, let alone the HBM2-powered Tesla V100, the new Tesla V100 with 32GB of HBM2, or the new Quadro GV100 with HBM2.
NVIDIA kills it.
AMD on the other hand has nothing but an OEM rebranding of the RX 500 series with its upcoming Radeon RX 500X series, which I had a world exclusive on just over a week ago now. We won't be seeing Navi until 2019 in the consumer graphics card space, with my industry sources telling me we'll see Navi in professional form at SIGGRAPH 2018.
As for Intel... don't expect their new graphics card until 2020 so by then we should be looking at HBM3, and a shrink down to 7nm or beyond. Intel has the money, the R&D, the engineers, Raja Koduri, and new staff coming into the fray that will drive marketing departments that will have one of the largest jobs in the graphics card business ever: beating NVIDIA.