NVIDIA kicks off its GPU Technology Conference late next month and now we're hearing that the company will be launching its new Turing GPU architecture during GTC 2018.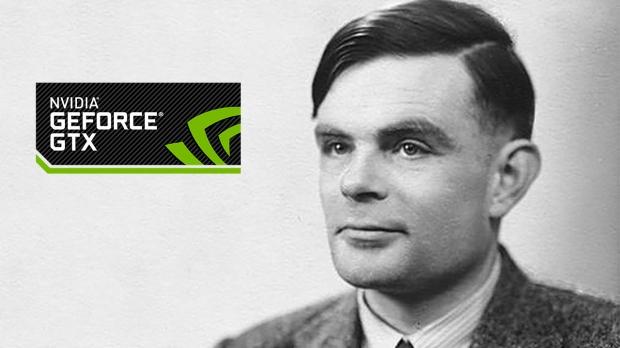 Reuters is the source behind the news so we have some credit behind it, but the site says that Turing will be NVIDIA's new 'gaming GPU' which leads me to believe that my world exclusive story from a couple of days ago is right: NVIDIA will launch two new GPU series, with one focused on gamers and one for miners.
Turing is an interesting choice as the codename is a nod to Alan Turing who was "highly influential in the development of theoretical computer science, providing a formalization of the concepts of algorithm and computation with the Turing machine" according to Wikipedia. Since Turing has roots in cryptography, it would make sense that the Turing-based card will be for miners, while Ampere will be aimed at gamers.
Another thing to consider is that NVIDIA could've changed paths as the new ARM-based CPU company, Ampere, has been unveiled in the last week. Maybe I was right on the money and NVIDIA will block crypto mining on its Ampere-based GeForce products, and instead have mining-focused cards with the Turing-based GPUs.