Grand Theft Auto V continues making money hand over fist thanks to Rockstar's massively successful engagement strategy.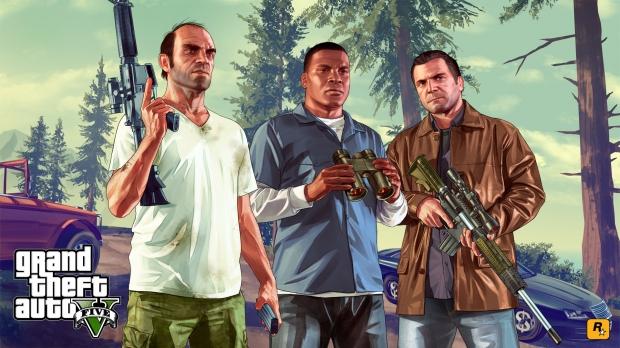 Leviathan. Juggernaut. Cash cow. All of these terms (and more) can be used to aptly describe Grand Theft Auto V: despite releasing in 2013, the game's GTA Online multiplayer component has carried it higher and higher on the money scale. Rockstar's parent company Take-Two has seen stellar success quarter after quarter thanks to GTA Online's new content, and now GTA V sits at the top-earning digital game of 2017--beating out competitors like the massively successful Call of Duty: WWII that made over $500 million in its opening weekend alone in total game sales.
According to analyst firm SuperData's latest 2017 year in review report, GTA V is the top-earning digital game in revenue throughout last year. The game earned over half a billion dollars or $521 million, the firm reports. As of July 2017, GTA Online has earned Take-Two over $1 billion dollars in revenue.
Call of Duty: WWII sits at number two with $502 million. FIFA 17 comes in at third with $409 million and Bungie's bumbling Destiny 2 raked in about $329 million. Another FIFA game--FIFA 18--sits at number five with $324 million.
Take-Two Interactive is expected to announce its Q3'18 fiscal results on February 7, 2018 at 4:30PM EST. We'll be sure to keep you up to date with all the latest metrics (they should be explosive once again) and hopefully we'll even get some Red Dead Redemption 2 or Borderlands 3 news in the mix.