Destiny 2 has largest digital launch ever on consoles
Destiny 2 is now the single largest digital launch ever on consoles, according to analyst firm SuperData.

Published Fri, Oct 27 2017 3:24 PM CDT
|
Updated Tue, Nov 3 2020 11:53 AM CST
Analyst firm SuperData has revealed some interesting figures: Destiny 2 is a monumental success in terms of digital sales--figures that have utterly demolished its predecessor's digital sales in 2014.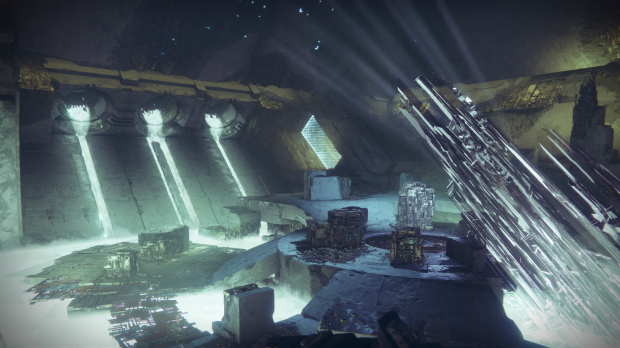 Just yesterday we reported that, according to the NPD Group, Destiny 2 is the best-selling game of 2017 in the U.S. so far, driving software spending for the month of September. Now analyst firm SuperData is echoing Destiny 2's landmark success on consoles with its own findings.
"Destiny 2 has the largest digital launch ever on console and has become the fastest-selling digital console game in a launch month," SuperData reports on its monthly numbers roll.
"Destiny 2's highly-anticipated launch resulted in digital unit sales up significantly from Destiny 1 back in September 2014. This marks a new record for the most digital units sold by a console game within a single month, edging out the previous record holder Call of Duty: Black Ops 3."
Digital gaming revenues jumped by 15% in September, the firm said, and player spend has grown by 27% year-over-year to $8.3 billion, compared to the $7.2 billion raked in during September 2016.
"Growth was underpinned by a 25% jump in console digital revenue on the back of rising download rates for new releases such as Destiny 2. This more than offset a double-digit declines in pay-to-play and significant drop in social revenue," SuperData said.
Destiny 2 has just recently launched on PC with a few hitches--players have been banned erroneously and gamers can't use specific tools and overlays in the game--but the shooter's debut on the platform will likely be tremendously popular. One thing's for sure: Bungie's massive investment into Destiny 2 is paying off big.
"Destiny 2 was the top selling game of September, driving more launch month consumer spend than any other 2017 release to date," The NPD Group's video game analyst Mat Piscatella, who tracks video game sales in the United States rather than globally, said in the firm's report.
"With one month of sales, Destiny 2 also becomes the best selling game of 2017 year to date, and the third best-selling game of the 12 month rolling period ending September 2017, trailing only call of Duty: Infinite and Battlefield 1."
Related Tags