Final Fantasy XV has sold 6.5 million units
Square Enix's efforts in making Final Fantasy XV the center of a universe have paid off.
Published Sep 17, 2017 1:15 PM CDT
|
Updated Tue, Nov 3 2020 11:54 AM CST
1 minute & 37 seconds read time
Final Fantasy XV has now sold 6.5 million copies worldwide, game director Hajime Tabata revealed.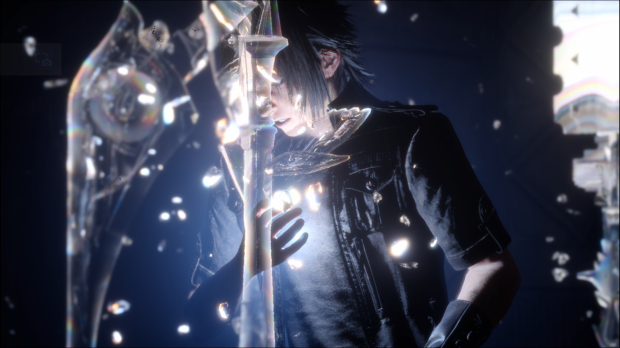 Square Enix's recent efforts to make Final Fantasy XV the center of a new universe-within-an-IP business model have apparently paid off. The game, which sits at the core of a galaxy of ports, re-releases, and transmedia products, has transformed significantly since its launch in 2016. The Japanese publisher has updated the action RPG with a smattering of free new content updates to expand the game that dramatically change it from its launch state, coupled with a stream of premium paid content to boot. The game is even getting its own MMO-like online mode.
This new business model has been quite fruitful for Square Enix, and the publisher hopes to reap even more success by bringing Final Fantasy XV to all platforms, including mobiles and PC. According to game director Hajime Tabata, the landmark RPG has sold 6.5 million units to date, up 500,000 units from the original figure announced in January.
"From a business standpoint, we've achieved over 6.5 million units, and the fact that we're still going to be putting out content till the launch of the Windows Edition--and then we have the Pocket Edition--this project has been very successful for us," Mr. Tabata said in an interview with Gamespot. "But from a personal level, and from a dev team standpoint, what really resonates with us is the fan feedback we got from the day one release. A lot of the major criticisms was that they felt the story was lacking in certain aspects. So for us, we did our best to give back and supplement those areas where people felt it was lacking."
Due to these updates, ports, and a significant roadmap of content, I recently proclaimed that Final Fantasy XV is the new Skyrim--and I stand by that 100%.
Related Tags