Red Dead Redemption 2 may not come to PC
Take-Two Interactive says PC is 'very important', but explains that certain games are weighted to consoles.

Published Thu, Aug 3 2017 7:18 PM CDT
|
Updated Tue, Nov 3 2020 11:54 AM CST
As we've reported, Red Dead Redemption 2 isn't currently slated to release on PC when it launches in Spring 2018. That may not change and the massively anticipated Western sequel could be exclusive to consoles.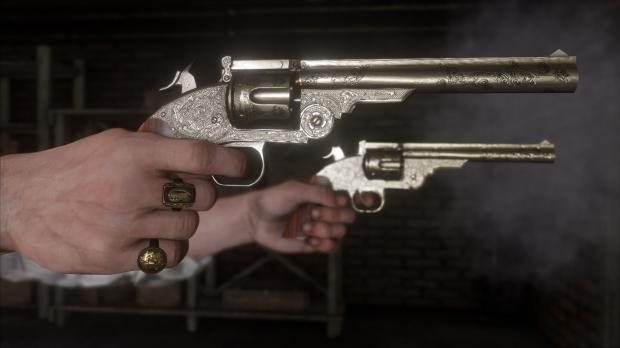 During a quarterly earnings call, Rockstar Games parent company Take-Two Interactive discussed how important PC is for its business, and the response may give little hope for a Red Dead Redemption 2 release on the platform. During the call Take-Two President Karl Slatoff was asked how important PC is to its major titles, in which he replied:
"The answer to that really depends on the title. Some titles are heavily weighted to PC, for example Civilization an XCOM, and some titles are less weighted to PC. So it's really on a title-by-title basis. The great news is that the PC market is vibrant to us, it's a great market for us and a big market, and a core market," Mr. Slatoff said.
"These are consumers that are highly engaged, and PC is predominantly digital and allows for great engagement with the consumer. For us the PC market is very important, very exciting, and something we focus on."
Of course one analyst outright asked Take-Two CEO Strauss Zelnick if Red Dead Redemption 2 will come to PC, and as you'd expect, Mr. Zelnick waived off the question. "Any updates about any of our titles will come from our labels," he said, which pretty much means "it's up to Rockstar."
Rockstar Games has confirmed Read Dead Redemption 2 will have an online mode that may be quite similar to Grand Theft Auto V's massively lucrative GTA Online. While it's true that GTA Online and GTA V has earned much, much more on consoles than on PC, the mode--and the base game--was introduced onto PC in 2015, offering yet another platform for recurring microtransaction revenues and sales.
In fact, analyst firm SuperData predicts GTA Online has earned $1.09 billion in revenues via in-game monetization, with the bulk of that coming from consoles. Grand Theft Auto Online just recorded its best MAUs in June-July, and drove Take-Two's fiscal Q1'18 revenues of $348.11 million, of which $171.468 million was earned via digital recurring consumer spending.
SuperData also predicts that Grand Theft Auto V will be number 2 on its top 10 most lucrative games for 2017.
Furthermore, the original Red Dead Redemption game was obviously weighted towards consoles since it never released onto PC. If Red Dead Redemption 2 follows a similar monetization pattern as GTA Online then it too will be weighted to consoles.
Last but not least, Take-Two makes by far and away most of its money on consoles. The company earned 81% of its fiscal year 2017 net revenues from consoles, or about $1.44 billion on consoles. Of those net revenues, 26% or $460.85 million were from recurring player spending in games like Grand Theft Auto Online.
This all indicates that Red Dead Redemption 2 will be primed for consoles and not PC--in fact Take-Two CEO Strauss Zelnick affirmed RDR2 was "built from the ground up for consoles."
Last but not least, Take-Two President Karl Slatoff says that the company doesn't typically focus on exclusivity--as in releasing a game on consoles and not on PC--unless there's a "specific game-related reason" for it.
"In terms of platform exclusivity...we don't really focus too much on that. I think the priority for us is to ensure our products are available as widely as possible and on as many platforms as possible. There may be specific game-related reasons for us to do a certain level of exclusivity on a platform, but there really is no strategic focus on increasing or decreasing that going forward."
Ultimately though I think it's up to Rockstar Games and whether or not they want to bring the game to PC. Rockstar are definitely perfectionists of the highest caliber, and the developers are already building the game from scratch to be optimized on next-generation consoles like the PlayStation 4 Pro (or perhaps the upcoming PlayStation 5?) as well as Microsoft's 4K-ready Xbox One X, but PC gamers expect much more than console gamers.
While we don't know for sure if Red Dead Redemption 2 will come to PC or not, the odds are stacked against PC gamers' favor. If it does come, don't expect it for 2-3 years after launch.
Red Dead Redemption 2 is slated to release Spring 2018 for Xbox One and PlayStation 4.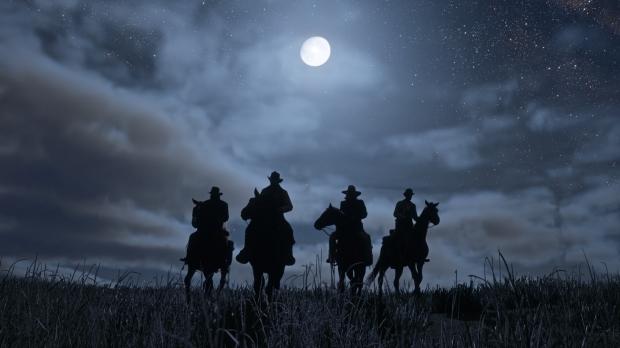 Related Tags