Rockstar Games parent company Take-Two Interactive makes the lion's share of its revenue from consoles, highlighting a key point PC gamers have been wondering out for quite some time.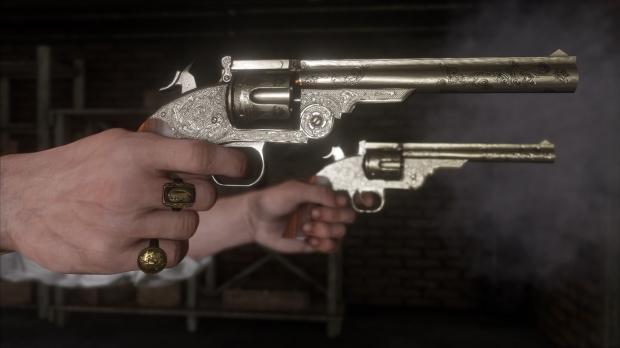 While scanning Take-Two Interactive's fiscal year earnings I found something interesting: the company makes 81% of its net revenues from consoles, and only 19% of its net revenue from "PC and other" platforms. This isn't exactly surprising news; big-name publishers like Activision, EA, Ubisoft and Square Enix focus mostly on bringing their games to consoles over PC simply because of the platform's massive and accessible install base.
These financials give us key insight into the age old question of "why do Rockstar games take so long to come to PC?" Sure it has to do with optimizing the games for PC, but it's also a strategic and tactical decision.
By releasing the game on consoles first, Take-Two is able to test out key features while pulling in revenue from the most lucrative platform. Then the game is released onto PC with a full slate of features and optimizations, with all the bugs ironed out. But this staggered launch also gives Take-Two key opportunities to build engagement, hype, and excitement and then cash in on it via game sales and microtransactions--we saw this double-time with GTA V when it was released first onto next-gen consoles, and then onto PC.
The re-release of the game onto these different platforms was a big event for gamers despite the fact the game was already years-old by then, and stimulated massive sales across the board.
By this rationale we can assume Red Dead Redemption 2 will indeed come to PC, but it won't be available on PC when it launches in Spring 2018. Remember that RDR2 has its own online-based multiplayer gametype very much like GTA Online, so the delay could be even further out.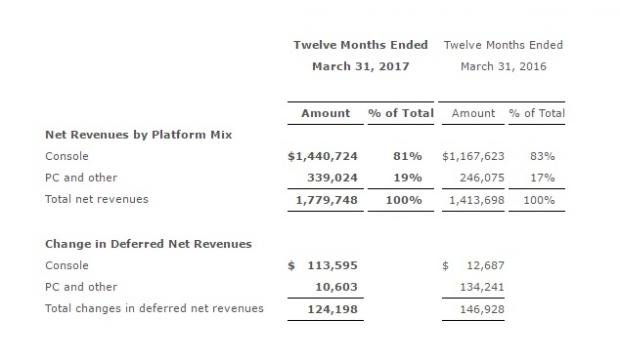 Take-Two CEO Strauss Zelnick affirms that Rockstar Games is putting considerable effort into Red Dead Redemption 2, and says that's the main reason for the game's delay into Spring 2018.
In fact, Zelnick notes that Red Dead Redemption 2 is being built from scratch for the first time ever specifically to leverage the full extent of a new generation of consoles, strongly indicating RDR2 will fully utilize the power of Microsoft's beefy Project Scorpio console with native 4K gaming, as well as 4K HDR on Sony's new PlayStation 4 Pro.
"The purpose of the delay of Red Dead Redemption 2 is to make sure we deliver the most extraordinary experience we're capable of providing," Take-Two Interactive CEO Strauss Zelnick said during the company's recent earnings call. "We haven't run into particular [technical] issues [with development], and we are building Red Dead Redemption 2 as a new game from the ground up for the first time for the new generation of consoles."
Mr. Zelnick goes on to highlight that the extra time will ensure the game lives up to fans' high expectations of a big AAA Rockstar release, and the company "emphatically supports" Rockstar's decision to delay RDR2.
"The pressure that we put on ourselves to deliver excellence and delight consumers is extraordinary. So we want to make sure the appropriate time is taken to ensure we can do the best job we can. I think that's what consumers expect from Rockstar Games, and that's what Rockstar Games typically delivers."
"So we emphatically support the label's decision [to delay the game], and we're utterly confident that time will prove that decision to be wise first and foremost creatively and artistically and economically as well."
If Red Dead Redemption 2 will be great on consoles, history has taught us that it'll be outright amazing on PC.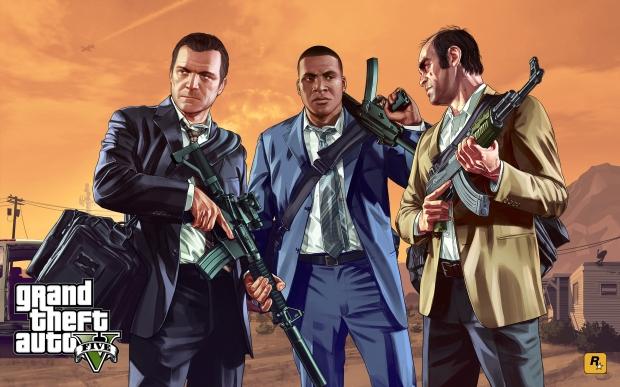 Read Also: GTA Online and GTA V earn big for Take-Two Interactive
Take-Two's financials also show just how important Grand Theft Auto V and its insanely popular Grand Theft Auto Online is for the company's future. GTA Online pulled in a significant portion of the company's recurrent consumer spending, aka microtransactions in GTA Online and other online-based games, DLC purchases, mobile add-ons, and other content.
Recurrent consumer spending made up 50% of Take-Two's total digital net revenue for the last fiscal year, or $460.85 million of digital net revenues of $921.7 million.
Despite being almost four years old, GTA Online and GTA V sold incredibly well last year. Take-Two notes that 50% of its total sales were from digital games, which grew 25% year-over-year to $987.2 million.
Net sales of microtransactions and other recurring spending grew 52% year-over-year and raked in $562.7 million, and represented 57% of all total digital sales.
Since Red Dead Redemption 2 will have its own online component, Rockstar Games will have two major money-making online games to bolster net sales and net revenues, and we can only imagine how much Take-Two will rake in the months after RDR2's major launch.
We can assume Take-Two will follow the same strategic staggered plan with Red Dead Redemption 2, and that the game will be a consistent earner with a strong life of sales and monetization.