Massively popular PC game PlayerUnknown's Battlegrounds is getting an exclusive weekly showcase on Facebook.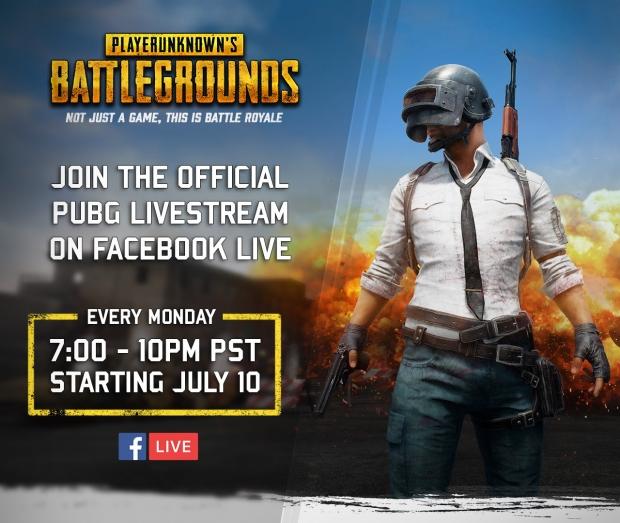 Social media titan Facebook is making a stronger push into games-based streaming in an effort to pull more viewers away from Twitch and YouTube. The company today announced that it has signed an exclusive deal with PlayerUnknown's Battlegrounds developer Bluehole to host a weekly live three-hour stream centered around the hit game. Key Bluehole developers will showcase exclusive in-game content on the weekly Facebook show, while discussing and highlight features for new viewers. The show will be hosted by both community members and top content creators as well as Bluehole devs.
"Facebook and the Bluehole team have a shared belief in the power of gaming communities, and PLAYERUNKNOWN'S BATTLEGROUNDS is a stunning example of a hit game guided directly by its fans," said Leo Olebe, Director of Global Games Partnerships at Facebook. "BATTLEGROUNDS is just as much fun to watch as it is to play, and we're excited to see some of the best PUBG creators bring exclusive content to Facebook to help fuel its growing community on the platform."
The show will be streamed on PlayerUnknown's Battlegrounds' Facebook page every Monday starting tonight, July 10 from 7PM - 10PM PST.
"This new initiative with Facebook will bring our passionate fan base closer to our development team," states Chang Han Kim, VP and Executive Producer, Bluehole Inc.
"Livestreaming has been very important to the growth of PLAYERUNKNOWN'S BATTLEGROUNDS. We believe that featuring PUBG livestreamers on Facebook further strengthens our commitment to the community while extending the reach of our game to a global audience."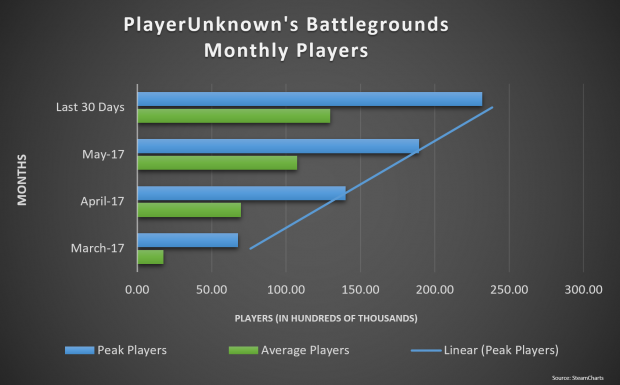 PUBG has proven to be an early-access gaming sensation: the massively multiplayer survival game has sold 4 million copies in three months of availability, raking in and impressive $100 million in total revenues. To compliment the strong install base, PUBG also enjoys 100,000 players every month on Steam.
Bluehole has announced that an Xbox One version of the game will launch in 2018, with an early access version available sometime this year.
The final game is slated to release by Q4 2017, although the studio hasn't given an exact timeline.