PlayerUnknown's Battlegrounds has become an early access sensation, selling 4 million copies in its first three months of availability.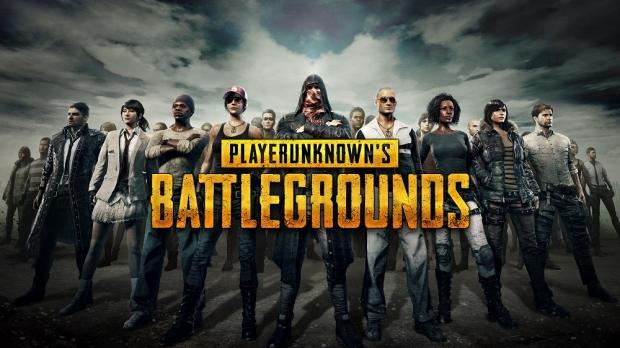 Reverb Inc today confirmed that Bluehole's massively popular multiplayer shooter PlayerUnknown's Battlegrounds has sold 4 million copies, massing $100 million in revenue in just 13 weeks of availability.
The early access game, which sells for $29.99, has attracted a considerable number of players on PC storefront Steam, with 230,000 concurrent peak users and over 100,000 game sessions being played every day. Reverb also notes that spectatorship on PlayerUnknown's Battlegrounds remains quite strong at 350,000 peak viewers, and affirms that 15% of all Twitch users--or 120,000 spectators--watch streams of the game every day.
The game's strong 230,000 player peak was hit in the last 30 days, which also saw almost 130,000 players on average. We've compiled a graph to show how PlayerUnknown's Battleground's playerbase has increased over the span of a few months.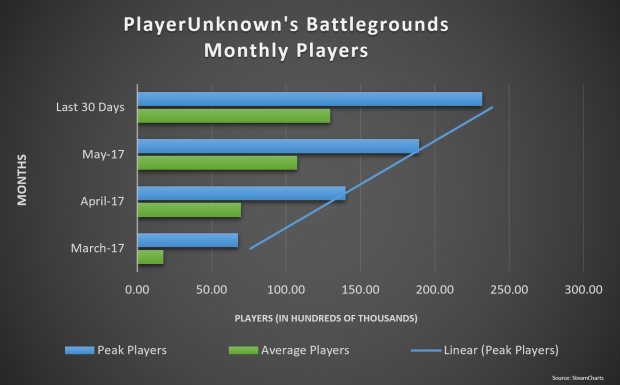 PlayerUnknown's Battlegrounds is popular worldwide and has a strong following in the United States and China. Check below for a breakdown of players on a region-to-region basis.
Read Also: PlayerUnknown's Battlegrounds Benchmarked: CPU & GPU War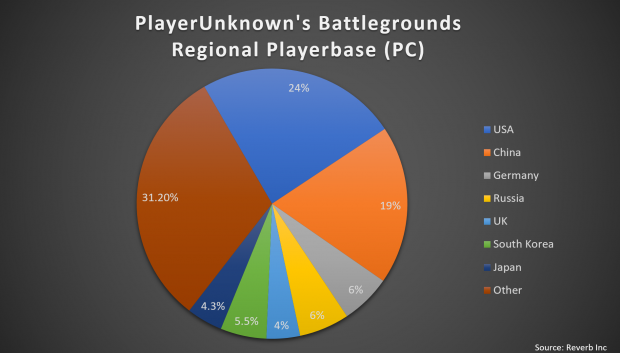 In three months, Bluehole's Unreal Engine-powered last-man-standing shooter has penetrated the top five most popular Steam games and sits among titans like DOTA 2 and Counter-Strike: Global Offensive in current and peak player count.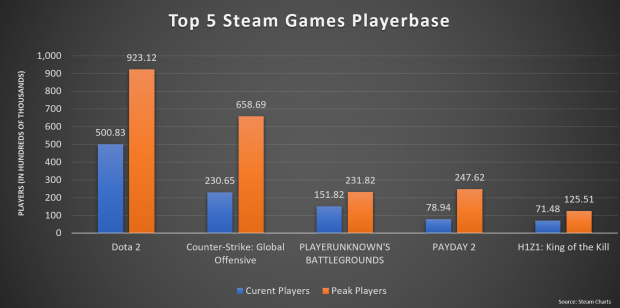 The game's popularity and revenues are set to increase when the open-world shooter drops on Xbox One consoles via the Xbox Preview Program in 2017, and as a bona-fide release in 2018, complete with Xbox One X enhancements.
"I genuinely appreciate all the love and support the fans have shown to PLAYERUNKNOWN'S BATTLEGROUNDS," stated Chang Han Kim, Vice President and Executive Producer for Bluehole.
"Our team is working passionately to deliver a stable gameplay experience as we prepare for our full launch later this year."