Nintendo could double its forecasted fiscal year profits due to strong Switch and 3DS hardware and software sales, analysts predict.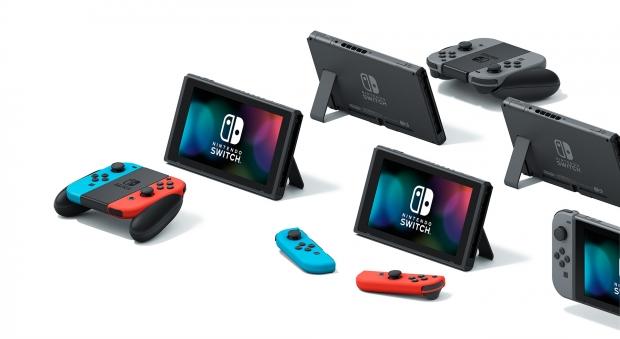 Nintendo expects to pull in $404.38 million in (45 billion yen) in profits in the fiscal year ending March 2018, but due to the strong demand and performance of the Nintendo Switch and the 3DS handheld, analysts predict that the Japanese games company could more than double its FY2018 profits. The Japanese games-maker recently reported a massive 521% boost in profits for the fiscal year ending March 2017.
According to Nikkei Asian Review, analysts predict Nintendo could make as much as $836.62 million (93.1 billion yen) in profits this fiscal year.
In recent performance, Nintendo's total market capitalization is now valued at $48.98 billion, or 1.14% above of Sony Corp's $48.28 billion market cap. Asian Nikkei Review attributes the rise in market cap value to investors rushing to buy stock following Nintendo's announcement to ramp up Switch shipments in July and August.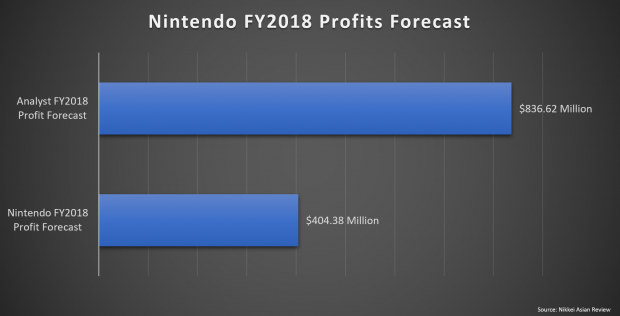 Analysts are also confident that the Kyoto-based company can overshoot its current 10 million Switch sales forecast for FY2018.
Macquerie Capital Securities analyst David Gibson predicts Nintendo will sell 14.5 million Switch consoles or more in the fiscal year, reports The Wall Street Journal's Takashi Mochizuki.
Other analysts have confidence in the Switch's strong demand, but predictions remain conservative due to the ongoing mobile parts supply shortage. Apple's new iPhone 8 is expected to disrupt the supply of key components to make Nintendo's hit handheld-console Switch system, including LPDDR4 RAM and flash memory.
Analyst Hideki Yasuda of Ace Research predicts that strong Nintendo Switch sales could continue in the next 18 months, and has adjusted the target price of Nintendo shares from 43,800 yen to 44,000 yen. Nintendo stock currently sits at 38,440 yen, or $345, per share.