Nintendo to sell 14.5 million Switch units, says analyst
Nintendo will overshoot its total fiscal year Switch sales by 4.5 million units, analyst predicts.

Published Wed, May 3 2017 7:18 AM CDT
|
Updated Tue, Nov 3 2020 11:55 AM CST
Nintendo will significantly exceed its Switch sales forecast by over 4 million units due to extreme demand, industry analyst predicts.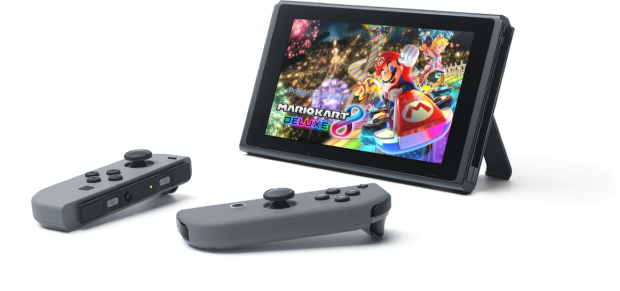 In the company's recent fiscal year earnings call, Nintendo President Tatsumi Kimishima said the console-maker expects to sell 10 million units of its new Switch console-handheld hybrid in the fiscal year ending on March 2018. But analysts expect Nintendo to substantially overshoot its guidance sales by as much as 45%.
Due to high demand that's only expected to surge throughout the year, Macquerie Capital Securities analyst David Gibson predicts Nintendo will sell 14.5 million Switch consoles or more in the fiscal year, reports The Wall Street Journal's Takashi Mochizuki.
Analysts and Nintendo's corporate headquarters expect the Switch's appeal and consumer demand to continue its strong momentum throughout the year thanks to strong first-party titles such as Mario Kart 8 Deluxe, ARMs, Splatoon 2, and Super Mario Odyssey in the holidays. Mr. Kimishima also confirmed Nintendo will keep consumers interested with a "continuous stream of third-party games" from its dozens-strong third-party partnership studios to compliment its platform-exclusive lineup.
To meet excessive demand and achieve its sales forecast, Nintendo has doubled its Switch production contract to 16 million consoles, up 200% from the original 8 million. Nintendo may have this mass production order ready for its fiscal year.
Mr. Kimishima told investors that the company will have a strong surplus of Switch units to meet consumer demand head-on, especially for the holiday season.
"We are planning to ship 10 million units this fiscal year, and this figure takes into account the fantastic response we have received from consumers," Mr. Kimishima said during a Q&A investor's meeting.
"Planning to ship 10 million units means that we actually plan to produce more than that including units in our warehouse and in-transit product. We are not currently producing this full amount all at once. We expect that the number of consumers who want to buy the hardware will increase as we release titles such as ARMS, Splatoon 2 and Super Mario Odyssey, so our current production model takes that into account."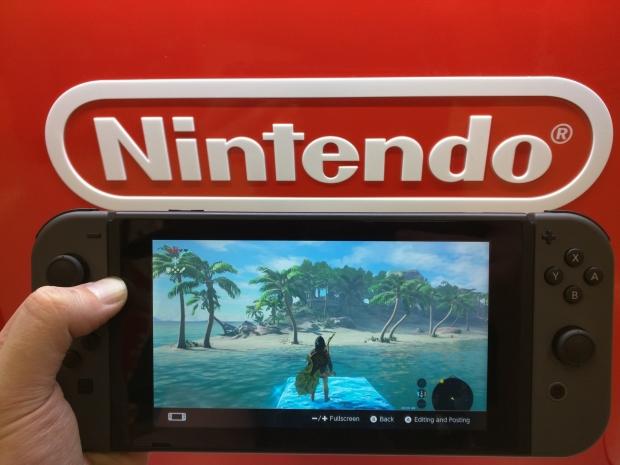 If Nintendo is able to sell 14.5 million consoles, it will earn an incredible $4.35 billion in total worldwide sales (before taxes, adjustments, etc). The Japanese entertainment giant has already sold 2.74 million Switch systems in 29 days, surpassing Nintendo's original 2 million sales target by 740,000 units.
Interestingly enough, Nintendo already had a mass surplus of pre-release Switch units to meet launch demand just in case consumers wanted to buy over its 2 million unit goal. The company shipped the remaining Switch hardware by air to ensure speedy delivery--a calculated move that paid off in dividends.
As a result of stellar Switch sales, cummulative hardware and software sales, and strong uptick in share value, Nintendo reported an incredible 521% in total profits for its 2016 fiscal year.
Related Tags