Nintendo's total market cap has risen above one of it's major competitors in the games space: Sony Corp.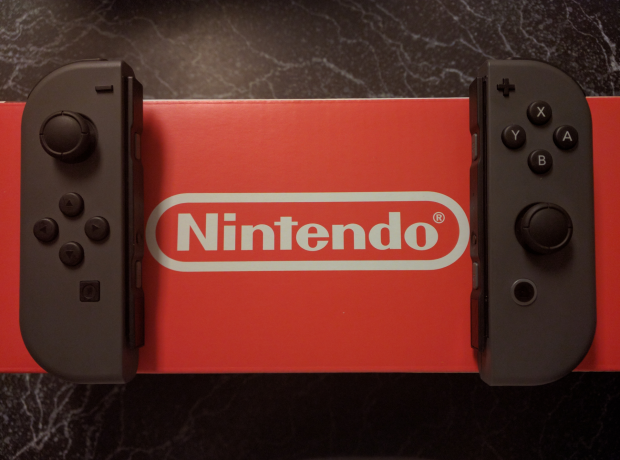 Thanks to consistent climbing share values, Nintendo's total market capitalization is now valued at 5.5 trillion yen ($48.98 billion), according to the latest Google Finance listings. Nintendo is now ahead of its Japanese rival Sony Corp who's market cap sits at $48.28 billion, or 1.14% less than Nintendo's current market cap.
But what is market capitalization, and why is it important?
Market cap is a metric that gives investors and shareholders a baseline look at the company's current market performance. Market caps are determined by multiplying total outstanding shares with the current share price. Both Sony Corp and Nintendo are categorized as "large caps", referring to companies with larger market cap valuations from $10 billion to $200 billion, and are interesting choices for investors looking to diversify their portfolio.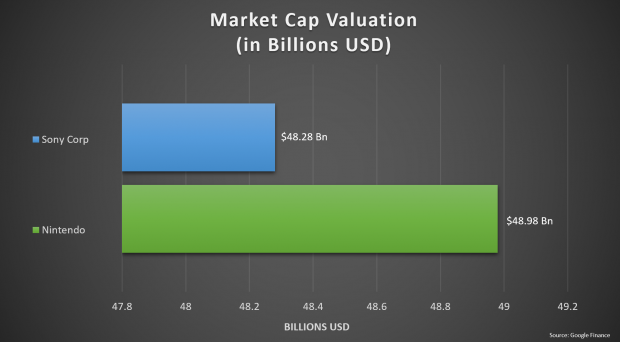 It's worth mentioning that Sony and Nintendo both have different share prices and volume.
Nintendo's shares have been rising and rising due to the Switch's strong performance and demand worldwide along with other business moves, such as Nintendo's mobile division, and the long-standing success of the 3DS family of systems. In fact, Nintendo shares recently hit an 8-year high by rising over 5% in a single day to 33,510 yen ($301), adding $2 billion to it's market cap.
At the time of writing Nintendo shares sit at 38, 440 yen, or $345.
Despite strong per-share growth, Nintendo has dramatically less shares that Sony Corp: the Mario-maker has only 120.13 million shares being traded versus Sony's 1.26 billion. Based on these figures, Sony Corp has 949% more shares than Nintendo.
However, Nintendo's shares are worth almost 800% more than Sony's: as we said above Nintendo shares are worth about $345 each, and Sony's are worth $38.41 a piece.
All in all these metrics are important and give us an idea of Nintendo's upward market momentum, but don't expect Nintendo to start making more yearly revenue than Sony just because it has a higher market cap evaluation.