The Nintendo Switch's rumored Mario x Rabbids crossover game is real, and it's called Mario + Rabbids Kingdom Battle...but the game represents a big missed opportunity for Nintendo, and here's how.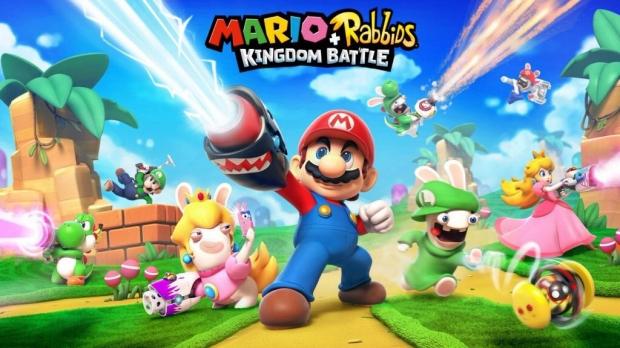 Accord to recent leaks, Mario + Rabbids Kingdom Battle is a tactical turn-based RPG with squads that's somewhat in the vein of XCOM, and merges Ubisoft's Rabbids with Nintendo's beloved Mario franchise. The crossover game will feature 8 different characters (4 Rabbid impersonators alongside Mario, Luigi, Princess Peach and Yoshi) each with their own playstyles and tactical abilities. But unlike XCOM, the new Nintendo Switch tactical RPG is local co-op only and has no online component.
This is a huge missed opportunity for the Japanese console-maker, and the Switch system as a whole. The Nintendo Switch's paid online subscription service is the foundation of the system's future in regards to big hit franchises, and the industry's top publishers like EA, Ubisoft, and Activision will not bring their biggest games to the Switch unless it has an appealing online framework.
Companies like EA, Activision, Blizzard and Ubisoft make a huge portion of their digital revenue via monetized online-based games (Rainbow Six: Siege, For Honor, Call of Duty, Overwatch, and Hearthstone to name a few). In order to convince publishers to bring their biggest games to the Switch, Nintendo needs to do their part in making more online-based games in conjunction with key publishers, and this is something it failed to do with Mario+Rabbids crossover project with Ubisoft.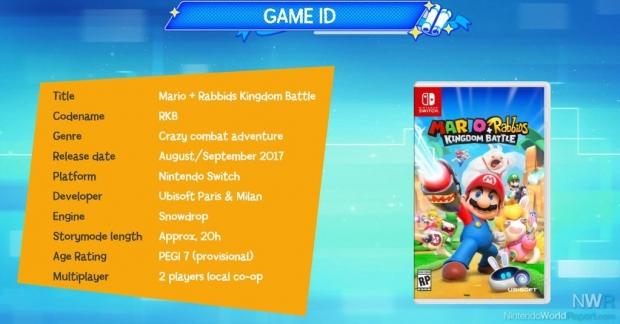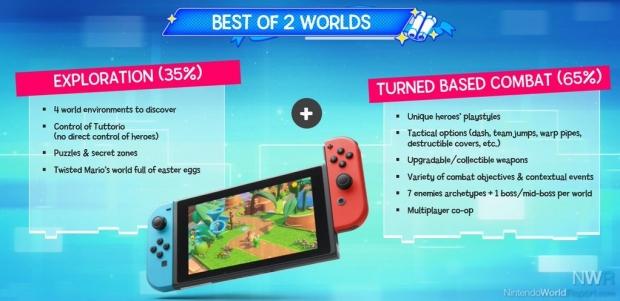 Mario + Rabbids Kingdom Battle's lack of an online mode hints that Ubisoft isn't yet confident in Nintendo's online-based infrastructure--or worse, Nintendo outright decreed it should only be offline local co-op. The game is slated to release in August, which is after Nintendo will launch its paid online subscription service for the Nintendo Switch.
To be fair, Nintendo absolutely understands the importance of the Switch's online infrastructure. Nintendo of America President Reggie Fils-Aime confirmed that the online service exists to attract third-party publishers and give publishers a means of monetizing their content via DLC and microtransactions.
"[Publishers] look for a full range of ways to monetize their investment. And that's where having a robust online environment comes in. And again we are pushing the envelope, we're doing things differently, and we're working hard to make sure that environment exists," Fils-Aime said.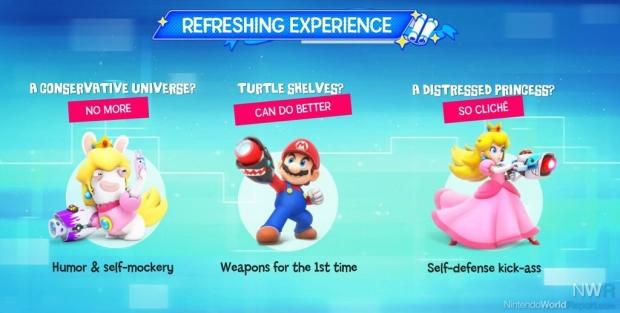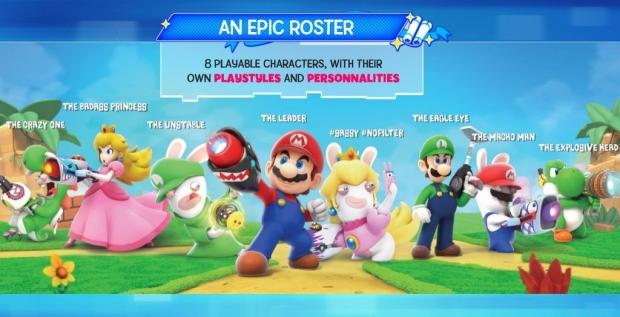 In our recent exclusive interview, Skillz Chief Product Officer Bill Mooney underlines how important Nintendo's online service is in regards to attracting third-party publishers, and why it's such a big deal:
"It's essential. We're consistently seeing that players want to play online with friends and have some level of social interaction. At Skillz, we work exclusively with third-party mobile game developers, and one of the core reasons they come to us is because there's such a demand for online-based content and gameplay where you can interact and compete with other real players," Mooney affirmed.
"Nintendo's online services have to be a part of their offering, especially if they want to eventually offer something like Call of Duty or Rocket League on the platform."
Nintendo does have two big online-based games in the Switch's pipeline with ARMS and Splatoon 2, and that's a great start. But those are first-party, and Nintendo needs to make more efforts to bring third-party online games to the platform.
However, the Switch does have some important milestones. Microsoft recently brought Minecraft to the Switch with full online multiplayer, and EA is bringing FIFA to the platform, but we're not sure if it'll be online or not. Take-Two is bringing its lucrative NBA 2K18 basketball game to the Switch too, with online play.
Starbreeze will also bring Payday 2 to the Switch with full online multiplayer.
So it's clear that some publishers and developers do see the potential with the Switch's online infrastructure, but big publishers won't make all-in bets without hard proof of a payout--especially after the Wii U's dismal failure.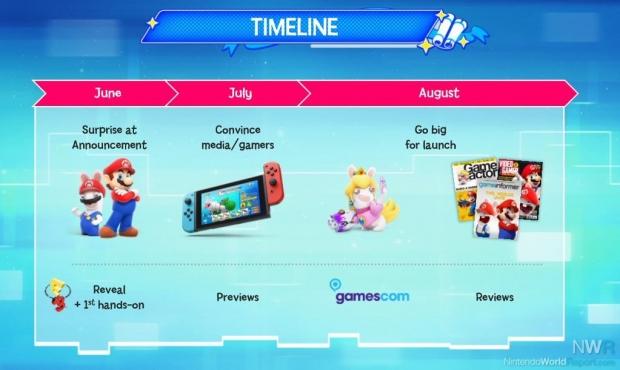 At the same time publishers are watching every move that Nintendo makes, so when a big collaborative project is missing such a critical component as online multiplayer, they're taking notes and wondering exactly why such a massive opportunity went untapped.
Furthermore, Mario + Rabbits Kingdom Battle could mark the extent of Ubisoft's participation focus for the Nintendo Switch, and trigger other publishers to follow similar models. For example, rather than planning big-budget adaptations of its popular franchises such as Far Cry, Assassin's Creed, or even Rainbow Six: Siege onto the Nintendo Switch, Ubisoft made a collaborative tactical mashup with Nintendo's help.
Because the Nintendo Switch doesn't offer an attractive online service in which it can monetize its games, Ubisoft may simply make console-specific exclusives on the Switch rather than porting over its most popular franchises.
Bear in mind that Ubisoft is a publisher who's doubling down on its digital presence; Ubisoft says that 50% of last year's impressive $1.62 billion (1.459 billion euros) total sales earnings were from digital alone.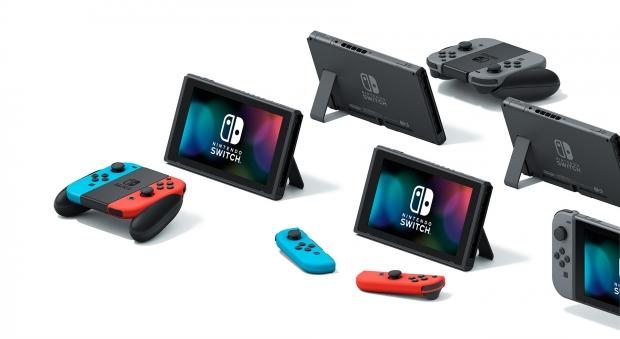 Ubisoft loves making games that live and breathe online, and offering players tons of ways to spend money on in-game items to rack up earnings. This isn't possible with singleplayer or LAN-based games, only online games. Therefore these types of games counter Ubisoft's business model.
In fact, the publisher expects to have "stronger impact from recurring revenue," and raise PRI (player recurrent investment) to a huge 25% from the 17% it earned from FY2017. That means 25% of Ubisoft's revenue streams will be earned from microtransactions and in-game purchases.
So when Ubisoft is conscripted to make a game for a platform who's online service isn't matured properly, it'll make console exclusives rather than ports.
Ubisoft is a strong player, but it plays second to Activision and EA. So if Ubisoft is following this model, other publishers could do the same, and we may never see ports of some of the biggest games in the industry arrive on the platform.
This, I fear, could be the Nintendo Switch's future, and mean that the console's massive potential won't be tapped simply because publishers don't have a means of monetizing their digital games properly.