Payday 2 is coming to Nintendo Switch
Starbreeze will bring its DLC-bloated cops-and-robbers shooter to Nintendo's new Switch console.

Published Wed, Apr 12 2017 9:12 PM CDT
|
Updated Tue, Nov 3 2020 11:55 AM CST
Nintendo has confirmed Payday 2, Starbreeze's infamous massive DLC-ridden shooter, is coming to the Nintendo Switch.
Payday 2's Nintendo Switch port gives lots of hope for other shooters to cross over to the handheld-console hybrid. Earlier this week we reported that Overwatch likely wouldn't be ported to the Nintendo Switch, with Blizzard's Jeff Kaplan hinting the Switch's power just isn't enough to maintain the game's targeted performance.
Payday 2's Switch port will feature four-player co-op, but there was no mention of online-based multiplayer. I'm pretty sure the game would be included in Nintendo's new paid online subscription plan, but the game should also support four-player LAN co-op across four different Switch consoles.
I'm particularly interested to see how well the game runs on both of Nintendo Switch's modes, including handheld and TV mode. I'd also like to know exact frame rate targets and resolution, and whether or not it can hit 720p 30FPS in handheld mode, and 900p/1080p ~30FPS while docked for TV mode.
"A huge amount of Payday 2 content will be released on Nintendo Switch," Nintendo confirmed in its recent Nintendo Direct showcase.
Payday 2 will launch sometime in 2017 on the Switch, likely in Summer or Fall after Nintendo rolls out its online subscription plan.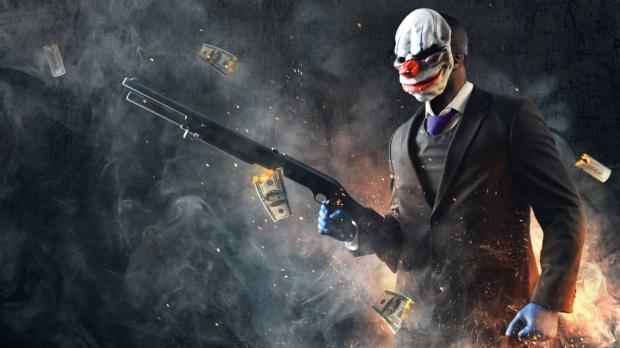 Related Tags