Nintendo sold 2.3 million NES Mini consoles
The NES Mini was a big hit for Nintendo (and scalpers), and we might see another holiday circus this year with the SNES Mini.
Published Apr 29, 2017 7:20 PM CDT
|
Updated Tue, Nov 3 2020 11:55 AM CST
3 minutes & 5 seconds read time
Despite near-universal unavailability, Nintendo has sold over 2 million NES Classic Edition consoles across the globe.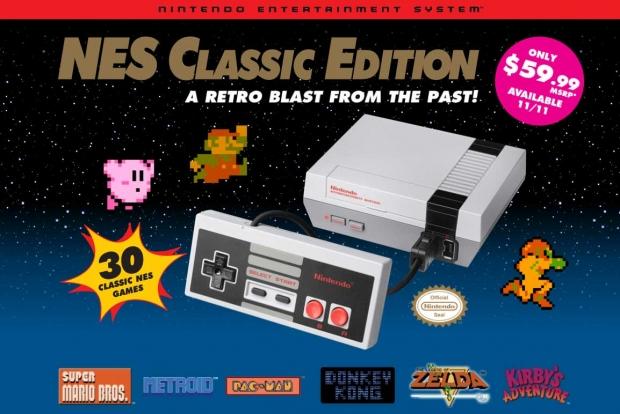 In a recent interview with TIME, Nintendo of America President Reggie Fils-Aime confirmed the famously unattainable retro NES micro-console has sold 2.3 million units worldwide. In fact, the mini NES and its 30 classic games was only meant to be a holiday product but Nintendo extended its lifespan due to popularity.
"We had originally planned for this to be a product for last holiday. We just didn't anticipate how incredible the response would be. Once we saw that response, we added shipments and extended the product for as long as we could to meet more of that consumer demand," the NoA President told TIME in the interview.
Assuming every console shipped out sold at retail value, Nintendo made about $138 million on the NES Classic Edition. Despite these impressive earnings Nintendo has discontinued the NES Classic Edition across all markets, and has no plans to re-release the hot 8-bit system this year. Fils-Aime says Nintendo killed off the NES Mini to "focus on the future."
Read Also: Take a look inside the NES Mini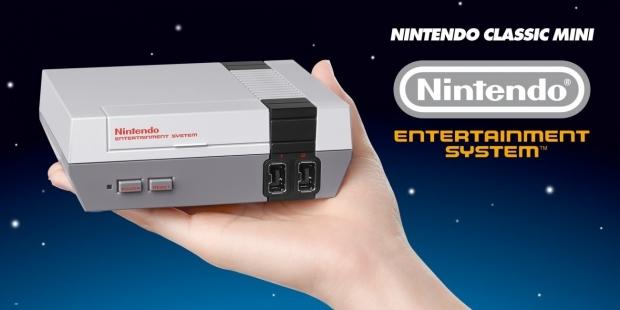 Fils-Aime actually apologized on behalf of Nintendo for the mini-console's incredibly limited supply situation, which many believe was another case of the company's artificial demand tactic to significantly raise buzz for the product.
"Even with that extraordinary level of performance, we understand that people are frustrated about not being able to find the system, and for that we really do apologize. But from our perspective, it's important to recognize where our future is and the key areas that we need to drive. We've got a lot going on right now and we don't have unlimited resources."
On the heels of the NES Mini's stellar success, we've heard Nintendo will repeat the holiday circus by releasing a Super Nintendo mini-console this Christmas.
But the more I think about it, I really believe the SNES Mini might not happen.
Nintendo President Tatsumi Kimishima has emphasized the importance of the holiday season for the company's new Switch console, and the SNES Mini could counter the new system's buzz by giving consumers an alternative.
"During this period we will focus on extending the momentum of the Nintendo Switch business launch and achieving a broad installed base. All throughout the year, and of course during the holiday season, it is critical that we maintain buzz around Nintendo Switch," Mr. Kimishima said in Nintendo's recent earnings briefing.
Furthermore we expect the Nintendo Switch's Virtual Console digital platform, which offers players access to a library of classic NES, SNES and Nintendo 64 games, to be available by the holiday season. The SNES Mini would not only push consumers away from the Switch, but take sales away from the Switch's own retro games platform.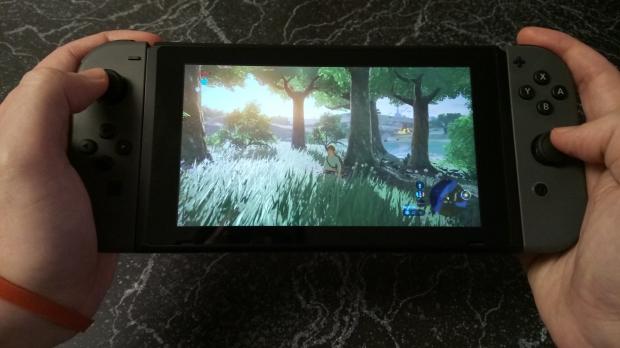 In other Nintendo news, the company just filed its Fiscal Year 2016 earnings with tremendous fanfare.
The Switch sold 2.7 million units in just 29 days, and the Japanese console-maker reported a bottom-line profit boost of 521%.
With its Switch, 3DS, smartphone gaming and new online infrastructure on the way, Nintendo is managing a lot of spinning plates right now.
Related Tags