Nintendo Switch pulls 18W from dock, not 39W
Nintendo Swith dock outputs 18 watts of power to the Switch console, not the full 39 watts supplied by the AC adapter.

Published Tue, Mar 7 2017 9:32 PM CST
|
Updated Tue, Nov 3 2020 11:56 AM CST
The Nintendo Switch dock only outputs a portion of its supplied input power to the Switch console via USB Type-C, and not the full 39W as we originally thought.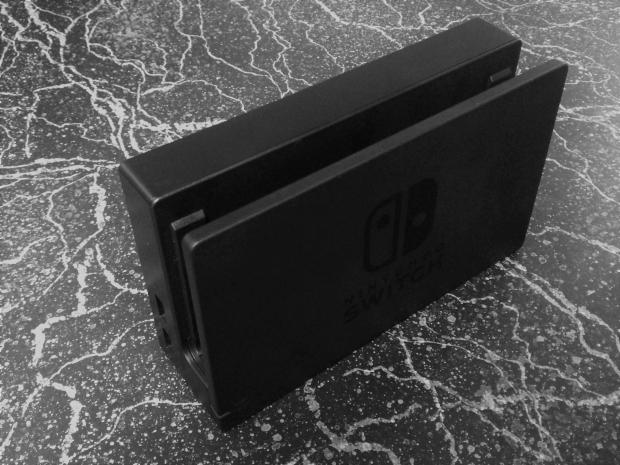 Earlier today I reported that Nintendo is still selling standalone docks for the Switch, and on a whim, I flipped over my dock to see if I could find a product number. I found something quite interesting regarding how much power the dock passes to the Switch console: the dock is supplied an input energy rate of 15V at 2.6A (39 watts) from the AC adapter, but the dock's output rate is only 15V at 1.2A (18 watts).
This means the Nintendo Switch receives 18W of power from the dock, not the whole 39W of power that's pushed from the AC adapter.
This could explain why the Switch's internal 4310mAh battery takes about ~3 hours to fully recharge from a 0% battery. Also remember the AC adapter will supply two different current flows to the dock itself: the full 15V at 2.6A and the standard recharge rate of 5V at 1.5A which is used by most electronics. The lower 7.5 watt rate will supply power to the Switch's three USB ports, which can actually be used to charge smartphones, DualShock 4 controllers, tablets, and other devices.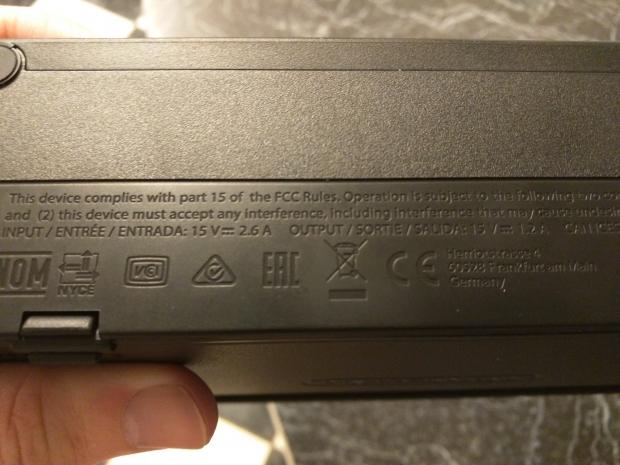 Read Also: Nintendo Switch first impressions
If the Switch recharges at 18W of power instead of 39W, then users will have a much easier time finding specific battery packs to output at that rate. I'm wondering if 39W of power would be overkill or not, and that's something we'd like to test.
Nintendo tells consumers to only use certified official Nintendo-branded products to recharge the Switch console, but it has said that all portable power banks are compatible. But at the same time Nintendo has not given any recommendations or explicit safety warnings on specific portable power banks, so it's kind of a mixed bag.
As we reported in our Nintendo Switch handheld battery life test, we played Zelda: Breath of the Wild for 3 hours, 17 minutes and 48 seconds before the system's internal 4310mAh battery was completely discharged.
Keep a look out for more Nintendo Switch in the coming week, including our official review. For now check out our massive Nintendo Switch content catalog for more info and coverage.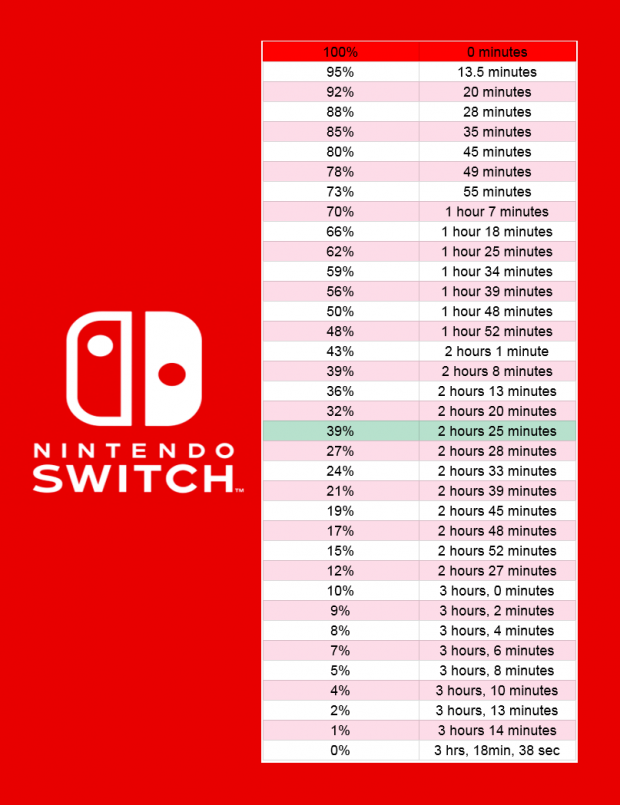 Related Tags