Nintendo is still selling standalone Switch docks
Nintendo is indeed still selling standalone Switch docks, despite what you might have heard.

Published Tue, Mar 7 2017 5:11 PM CST
|
Updated Tue, Nov 3 2020 11:56 AM CST
Contrary to what you might have heard, Nintendo is indeed still selling standalone Switch docks on its website.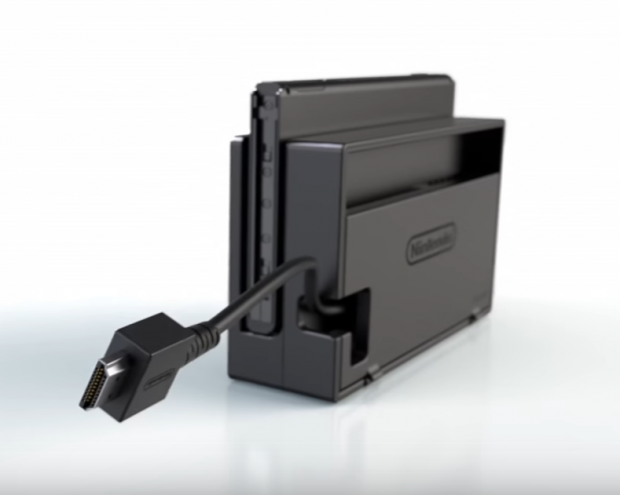 I've seen reports going around that Nintendo is no longer selling individual Switch docks on its site as a result of it scratching console screens. This prompted buzz that Nintendo may be planning a revised Switch dock that doesn't scratch any screens, however it appears these publications didn't look too far, because Nintendo is still selling Switch docks.
Both the official Nintendo Japanese online store and the Nintendo U.S. online storefront are selling Switch docks without the main console, but the U.S. site is sold out. Interestingly enough I couldn't find a listing for the dock on the Switch UK site.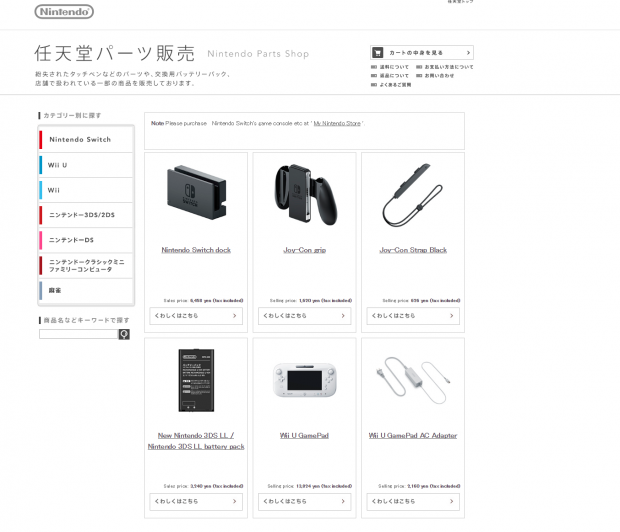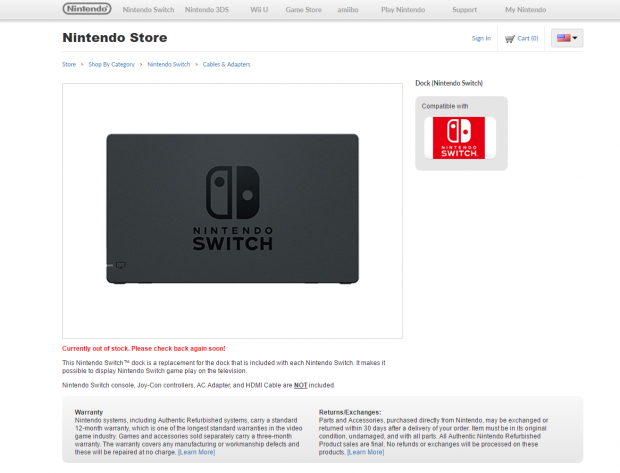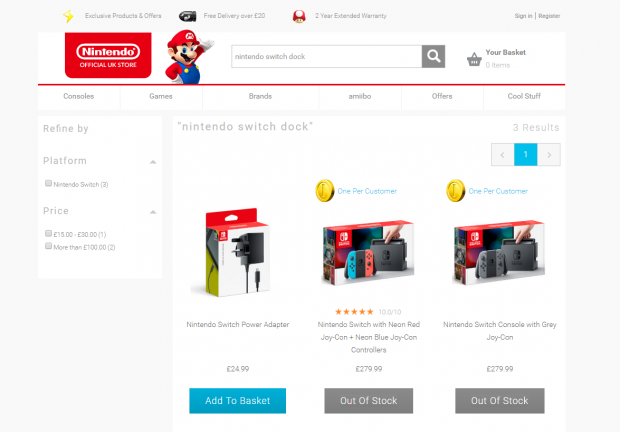 Although I haven't experienced it myself, I can't contest that the Switch dock can scratch screens due to the volume of complaints from consumers and gamers.
Nintendo should do something about this, but re-making the dock would be quite expensive: the best thing to do would be ship out free cloth-adhesive strips to apply to the sides of the Switch so the screen doesn't make contact with the rough plastic--similar to this DIY fix.
In short, I don't see Nintendo changing the dock design until it's sold through all of its units, and even then it might not happen. The company wants to sell 2 million Switch consoles in a single month, and every single one of those Switch units will have the same product design, so that means we could have 2 million scratched Switches by the end of the month.
If you do own a Switch, be extremely careful when undocking the device. Do not pull forward and up when undocking--instead pull straight up, slowly and carefully! But I do think it's unfair that the screens are made out of such sensitive plastic coatings that they scratch super easily, especially when half of the Switch's sell factor is it's handheld motility.
The Nintendo Switch is now available, and keep a look out for tons of coverage in the coming week, including our full feature-length review. For now check out our absolutely massive Nintendo Switch content catalog for more info and news on the device.
Related Tags