After a few days with the Nintendo Switch we're ready to deliver some basic impressions. Don't worry, our review is coming soon!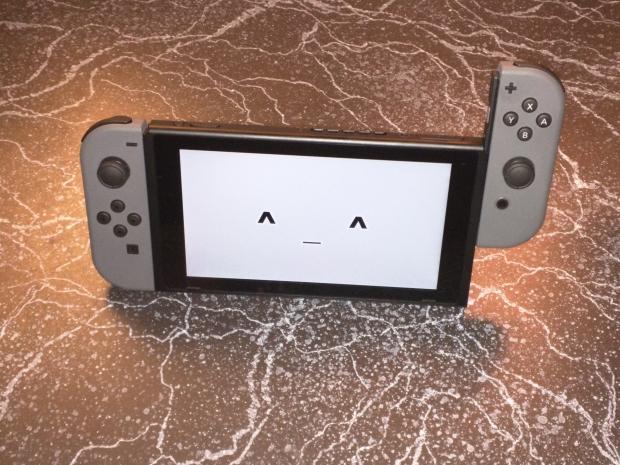 The Nintendo Switch is an incredibly interesting device. It's rather intriguing and, well, fun. The idea of melding mobile, handheld and console gaming to one device is revolutionary--but is it worth all the drawbacks? After all, the Switch is a lot less powerful than an Xbox One or PS4, and even those consoles are getting upgraded. But the Switch does something none of those do: provides impressive handheld performance.
All in all the Switch is a comfortable, efficient, and rather enjoyable piece of kit. Right now, however, it's more of an investment because it's lacking games. Zelda: Breath of the Wild is the major system-seller, and games like Shovel Knight are the best real ancillary titles--even better than the 1-2 Switch game that should've been a pack-in title. The real magic of the Switch is being able to take it with you and play with anyone on the go, but right now we don't have too many games that make use of that (just Bomberman R and 1-2 Switch). Here are our hands-on impressions of Nintendo's new merged console-handheld roadmap.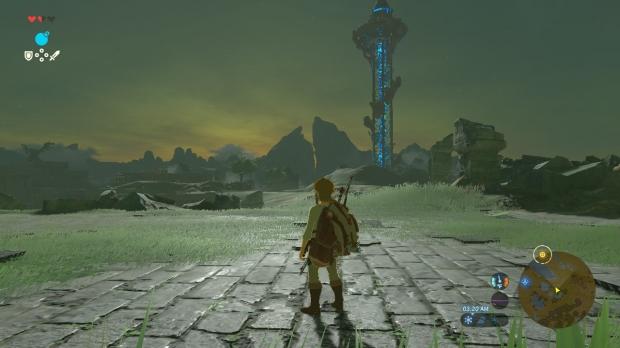 Game performance
Playing Zelda was near identical on both the handheld and docked play in terms of frame rates and visuals. In fact, handheld mode looked better at times due to the pixels being more concentrated on the smaller screen. I noticed a few FPS drops during heavy combat sequences in both docked and handheld play, but nothing game-breaking.
Nonetheless, the visuals are stark, imaginative, and appeal to your inner Nintendo fan. Even with somewhat limited hardware in terms of console power, Nintendo has created a world that not only looks great, but plays great.
There's tons of atmospheric effects like wind, fog, snow, rain and lightning storms, and the day to night cycle adds even more majesty to the environments. In fact, the atmospheric effects mix with the dynamic lighting from the day-to-night cycles to make the world look and feel alive.
I did notice that when it rains the reflects look a bit rough, almost like the reflected light its more photorealistic than it should be, but all in all the game and the console perform exceptionally well. There is obviously a tight synergy with Nintendo's hardware and games that completely eclipses the sloppy implementation of the Wii U, and I'm actually quite excited to see how for devs can push the internal NVIDIA Tegra chip.
The Switch won't go toe-to-toe with a PS4 or Xbox One, but it doesn't have to: it resides in its own hybrid world and delivers some really amazing looking games regardless.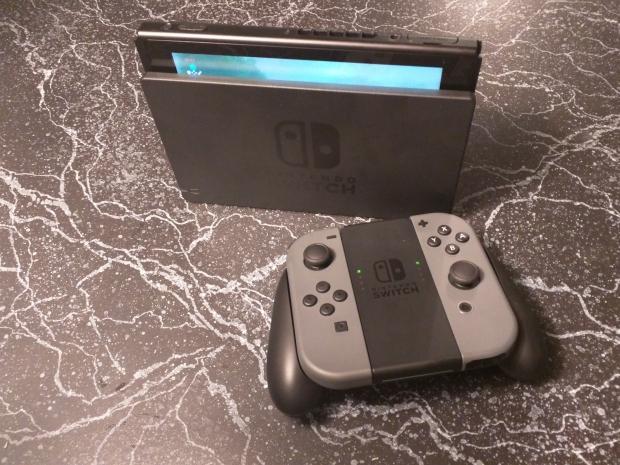 TV Mode
This is the mode I played the most. The Switch is touted as a "home console first and foremost," and the Switch performs quite well while docked. Everything works just fine: when you carefully drop the Switch into its cradle the game zaps to the TV within a millisecond.
The transition is extremely seamless and there's no lag or waiting. It just works as it's advertised. I played Zelda: Breath of the Wild on a 50-inch HDTV screen about 7-8 feet away and Zelda looked and played rather impressively. I experienced no problems with the game signal switching over, nor did I have any issues with the dock scratching my device (although I'm super careful when I slot it in and take it out).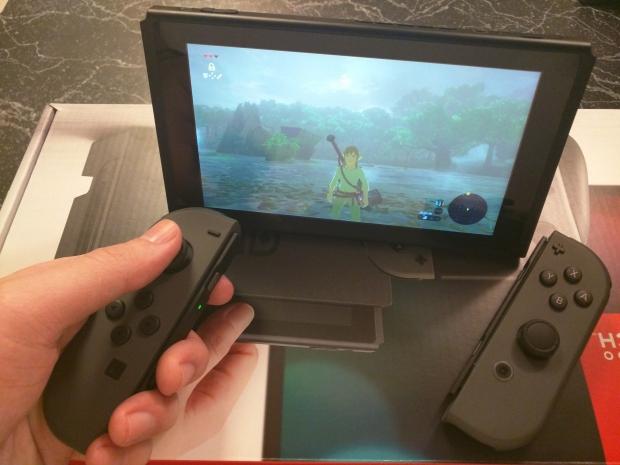 Tabletop Mode
I'm extremely impressed with Tabletop Mode.
The Switch does something unique in this mode, something that's actually quite magical: you can use two separate controllers in both of your hands. I can't even really explain what this feels like. It's kind of like VR--it's something you just have to experience for yourself.
But I can say that it's quite liberating to play Zelda: Breath of the Wild with your hands stretched apart. Of course you can do this while the Switch is docked, but I prefer to use my Pro controller for that mode. But the choice is yours, and yes, playing with the JoyCons separated outside of the JoyCon Grip feels great.
It's like playing with two WiiMotes with joysticks on them.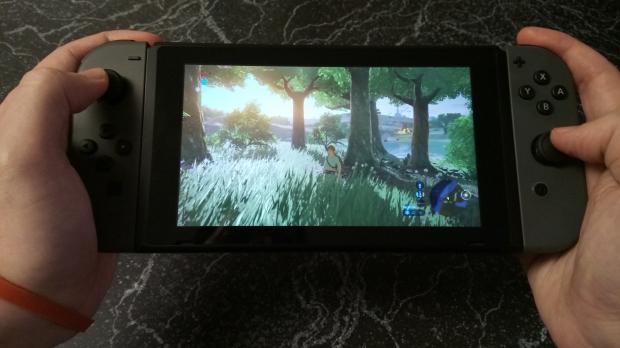 Handheld Mode
Handheld Mode is probably the most important feature of the Switch, and will assuredly be its main selling point. The Switch's 720p screen looks clear, colorful, and sharp while taken on the go. It's actually quite refreshing to play games in HD resolution on the go--as a longtime 3DS owner, I always disliked the lower res of its games, so the Switch's handheld resolution really resonates with me.
Everything about this mode feels and looks good. The Switch feels solid in your hands, and the device just...fits. The games themselves play as they would while docked, but some games will be specifically made for the Switch's 10-point capacitive touchscreen in handheld mode.
There's no lag or performance drops while playing on the go in Zelda: the game plays exactly as it does on the dock. While we haven't done exact FPS tests, I can't notice any performance drops across the two modes. We might see a few differences in non-Nintendo first party games.
One of the best parts about Handheld Mode is that the games are self-contained for offline play. There's no modes or features cut off from you if you're not online. You can walk to a coffee shop and fire up Zelda or play Bomberman in Tabletop Mode with some friends, or slap in some headphones and play while riding the bus to work.
The sheer freedom of the system is rather attractive and I for one see this as a revolutionary new ecosystem for Nintendo to tap.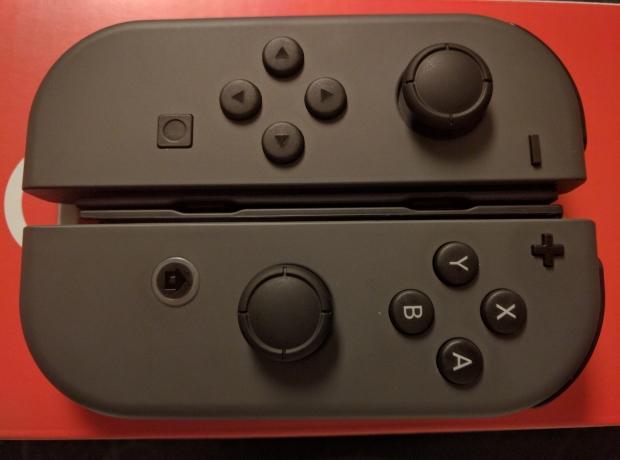 JoyCons
I'm very, very impressed with the JoyCons.
We've experienced absolutely zero issues with our JoyCons. Our left JoyCon works just fine, and we even tested the range of the JoyCons' internal Bluetooth radio to find the JoyCons can go over 37 feet away from the Switch while retaining full functionality (gyroscopic tracking, accelerometer, etc).
The motion tracking on the right JoyCon is done very well and actually serves an interactive purpose in Zelda. You can aim your bow or rune powers using the right joystick, and I find myself taking advantage of this feature often. If you really want to bring back the old Wii memories just unhook the JoyCons and use them in both hands. Trust me, it's really fun.
The JoyCons are easy to slide off and slide back on, but I do think some gamers may drop their Switch while sliding the JoyCons off at first. It's a bit awkward to get used to.
However, the JoyCons are quite small. Everything about them is small: the face buttons, the analog stick, the triggers, etc. But despite this they are still quite comfortable and somehow fit snugly into your grasp. Plus I love how the ZL and ZR triggers hang slightly, but nowhere nearly as bad as Sony's DualShock 4.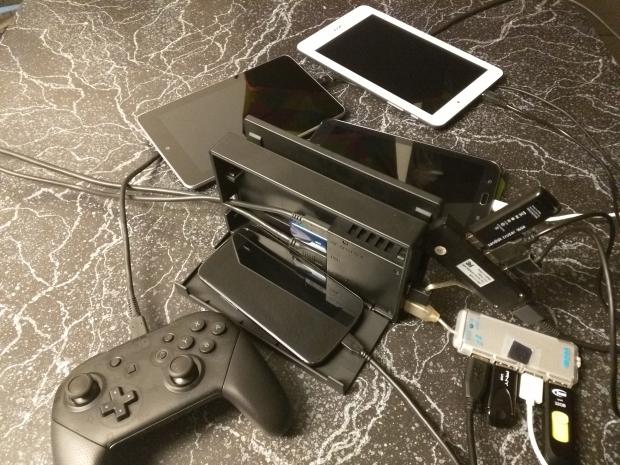 Heat and thermals
The Nintendo Switch doesn't get hot.
In fact, it barely gets warm in handheld mode or in arcade mode.
These lower temps are due to the Switch having an internal L-shaped heat pipe and an actively cooled fan system to help push out the heat. The heat is dispersed through a grill-style vent at the top of the Switch tablet, and even this doesn't get very hot.
NVIDIA's Tegra superchip is already quite power and heat efficient, and the Switch pushes this to new heights.
Now I will say the Switch does get warm when it's docked, and that's to be expected, as the system's GPU is fully unlocked to hit full performance. The Switch underclocks GPU performance while on the go and in Tabletop Mode to help battery drain and heat, and it works like a charm.
But even when docked, the Switch doesn't get very hot, and I'm extremely impressed.
My Nexus 6, Nexus 4 and Nexus 5 tablets can get quite hot while recharging, and the Switch simply doesn't.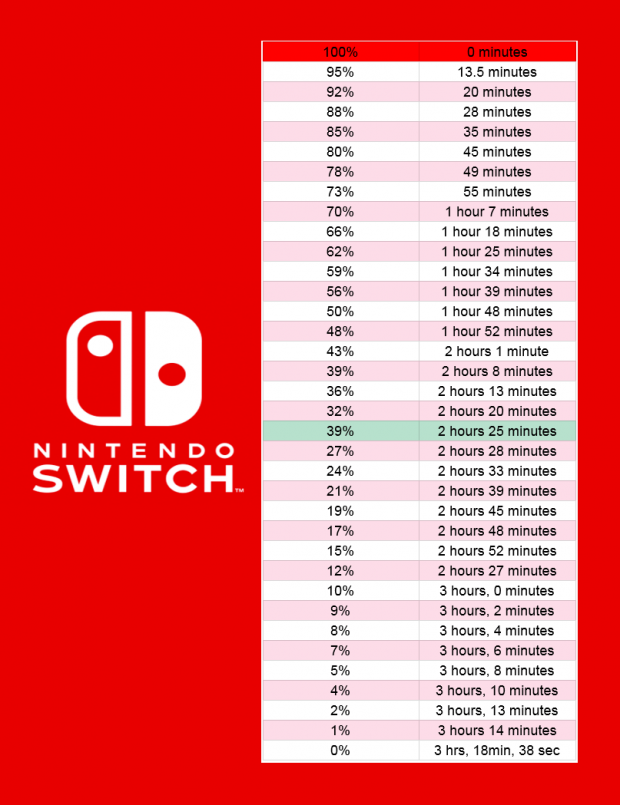 Battery life
As we reported in our Nintendo Switch battery test, the device can play Zelda: Breath of the Wild for 3 hours and 17 minutes at 60 - 65% brightness in Handheld Mode. Zelda is likely the Switch's most demanding game, and as more games release for the console we'll be sure to keep testing.
The Switch has a 4320 mAh internal lithium ion battery that can last up to six hours in sleep mode, and takes roughly 4 hours to recharge to maximum capacity.
Recharging wasn't that bad either, but I will say that the Switch seems to charge faster while docked versus in handheld mode. The AC adapter's full 15V 2.6A that's pushed into the tablet while docked doesn't seem to flow into the tablet when it's charged out of the dock.
All in all it took us about 3 hours and 30 minutes to recharge the Switch to max capacity.
We've yet to drain our JoyCons, and even our Switch Pro controller lasts for quite some time. It's clear the system is fully optimized for battery life in mind, but also remember new electronics will have new batteries, and lithium ion batteries will depreciate over time.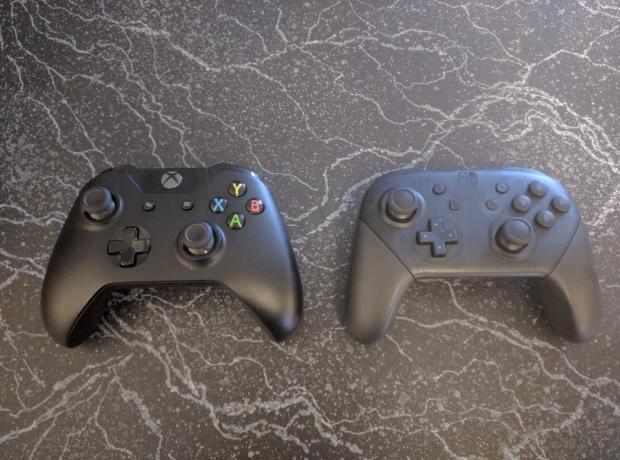 Switch Pro controller
At $70 the Switch Pro controller is rather expensive, but I'm still glad I got it.
While I love playing the Switch in Tabletop and Handheld Modes, the Pro controller is your best bet for TV Mode. The device is exceptionally well-made and quite comfortable, offering a more traditional console gaming experience over the JoyCons in the JoyCon Grip.
Now it's not necessary to buy the Pro controller, but if you plan on using the Switch exclusively as a console, then do buy one. Otherwise you'll be fine with the JoyCons and the included JoyCon Grip.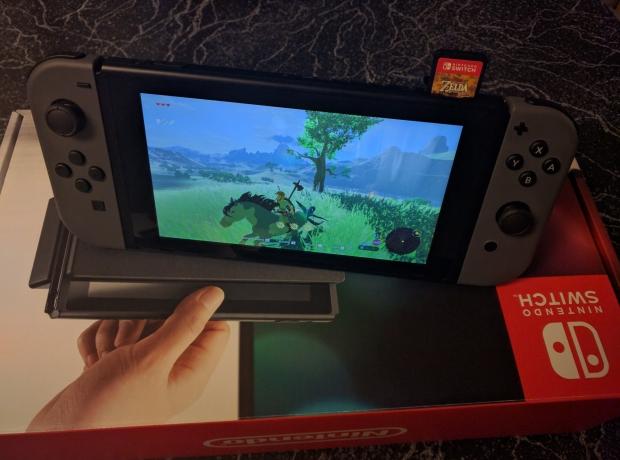 Impression pros and cons
What's Hot
Impressive gameplay performance, effects and visuals

720p HD screen looks great

Doesn't get hot while charging and playing

Storage is expandable with micro SDXC cards up to 2TB in size

The Joycons are fantastically fun, functional, and well-made

Switch represents the trifecta of gaming (handheld, mobile, console) and offers three different modes of play

Switch Pro controller is very comfortable

Decent battery life while on the go

Ability to play with anyone at any time transforms the system into a mini arcade multiplayer machine

Being able to take screenshots and share them on Facebook and Twitter
What's Not
Needs more games!

Content offering is light--no apps or media functionality

Can't migrate saved games over to SD cards or backup our saved game data

Only 25.9GB of internal storage

Short-ish AC adapter cord

Not great in sunlight

May not appeal to current console or PC gamers

Lots of accessories so the costs can add up super fast

Can't export screenshots to USB sticks
Is it worth buying?
All in all I think the Switch is an impressive piece of hardware that has tons of potential. But is it worth buying now? We can't answer that just yet as we need more time with the system.
But if I had to give you an answer now, I'd tell you this:
If you're the type of gamer who plays 2-3 hour game sessions alone in a central room or area and don't ever play games on the go, then you may not want to buy it.
The Switch is made for people who want to integrate gaming into all aspects of their life. It's a social device, it's a handheld, it's something that can be played on-the-go with a friend or a few friends. The Switch is meant to supplement your gaming habits by meshing well with all areas of your life, from travelling to having coffee at Starbucks and even playing games with your family in your living room.
That's the magic of the Switch, but it's also a potential drawback, especially if you're the type of gamer who's a part of the current console and PC gaming world.
The Switch breaks the mold by making gaming more active, accessible, social and interactive than we're used to, so if you want to get it, be aware of what it does and doesn't do.
Be sure to keep a look out for more Nintendo Switch coverage, and our feature length review will drop soon!