BioWare's mysterious new IP in playable state, looks 'stunning'
BioWare's secret new unannounced IP is now in a playable state, and it's actually not as mysterious as we thought.

Published Fri, Mar 25 2016 10:33 AM CDT
|
Updated Tue, Nov 3 2020 12:00 PM CST
Along with Mass Effect: Andromeda, BioWare is working on a secret new IP--and both of them are looking "stunning".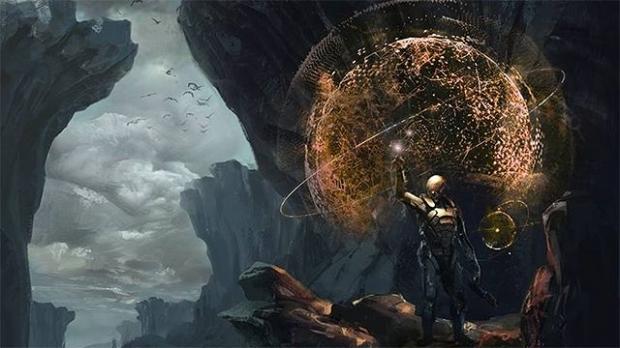 According to BioWare design and art dev Alistair McNally, the studio's mysterious unannounced IP is currently in a playable state, proving the devs are making significant strides in the new game. While the gaming community scratches their heads trying to figure out the new IP, McNally actually revealed it at GDC 2016--although in a subtle way that no one noticed.
So what exactly is BioWare cooking up? Thanks to a recent job listing, the new secret IP isn't so secret. BioWare is hiring a new server engineer to create a backend for a its new IP, and mentions "extensive online components". So we could be looking at a MMORPG of some sort, but since it's a new IP, it won't be set in existing Dragon Age, Mass Effect, or Star Wars universes. Check out the Secret IP thread on the BioWare forums for more tidbits.
Here's the official job listing description for reference:
"BioWare is seeking a qualified Senior Lead Server Engineer for a new, unannounced BioWare IP. This role will direct a team of software engineers to create the backend systems that will drive online play for this exciting new game. The successful candidate will have expert knowledge of and experience in the design, implementation, and continuing support of large scale real-time client/server applications using primarily C++. Extensive experience with and knowledge of multi-tier client/server architectures as well as scalable distributed systems are required. Experience developing PC or console games with significant online elements is a strong plus. Experience with current cloud-based computing solutions and technology is beneficial."
On the starry front, EA has delayed Mass Effect: Andromeda to early 2017 on all platforms, with a projected release window from January to March 2017. We could see BioWare tease the new IP at E3 2016, but at the very least we'll likely get a concrete release date for ME: Andromeda.
Related Tags