New Mass Effect may not get Xbox Scorpio enhancements
BioWare isn't worrying about Project Scorpio enhancements for Mass Effect: Andromeda just yet, but that could change in the future.

Published Mon, Dec 19 2016 5:04 PM CST
|
Updated Tue, Nov 3 2020 11:57 AM CST
BioWare is apparently focusing on their efforts on optimizing Mass Effect: Andromeda for PC and Sony's new 4K-ready PlayStation 4 Pro instead of thinking about enhancements on Microsoft's upcoming "monster" native 4K Project Scorpio console.
Although Microsoft's next-generation Project Scorpio Xbox console will release in holiday 2017 and deliver 6TFLOPs of performance to usher in a "new era of 4K gaming," devs like BioWare haven't even begun the planning process for game upgrades and enhancements on the console.
That could signify something specific: Project Scorpio devkits aren't ready because AMD has yet to ship its Zen CPU and Vega GPU Raven Ridge APU combo that should power Project Scorpio, or it might mean that Microsoft isn't handing out scaled emulation devkits to anyone outside of its first-party studios.
BioWare's Mike Gamble said that the studio doesn't yet have plans to adapt Mass Effect: Andromeda for Project Scorpio, but that could definitely change.
"For Scorpio, we have absolutely no plans right now. You never know what'll happen after that," Gamble said in a recent interview with Stevivor.
Read Also: Mass Effect: Andromeda runs at 4K 30FPS on PS4 Pro
Also remember that Sony says its very easy to apply PS4 Pro upgrades to current and in-development games, affirming that the process takes "very little effort."
"The target was to make sure that support [for the PS4 Pro] could be done for a fraction of a percent of the overall effort," PS4 Pro architect Mark Cerny said in a recent interview with GamesIndustry Biz.
"And I do mean a fraction of a percent. I mean, I've run the math, and it's 0.2 or 0.3 percent for these projects -- some of them. So at that point, I think it's very natural for the development community to support the platform."
This easy upgrading could be the tipping point for which games get 4K upgrades on which system, and so far Microsoft hasn't talked about the process of applying Project Scorpio upgrades to existing and in-development Xbox games.
Given how fluid and dynamic Microsoft's current cross-platform Windows 10 UWP ecosystem is, I would say that the process would be even easier on Project Scorpio.
Read Also: Mass Effect: Andromeda has 1080p enhancements on PS4 Pro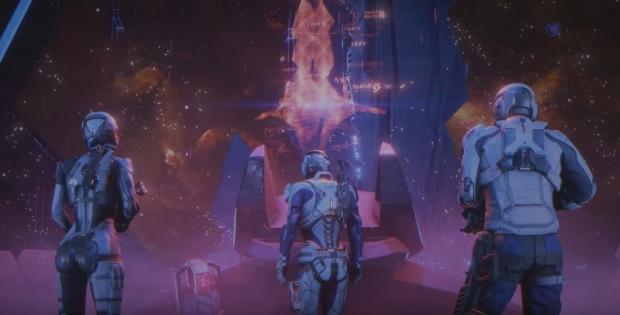 Meanwhile, Mass Effect: Andromeda will have enhancements in both 1080p and 4K on the PlayStation 4 Pro, supporting higher graphical effects, shadows, as well as HDR colors.
Remember that Project Scorpio will be 100% compatible with all existing Xbox One games, and will even play the full fleet of Xbox 360 backward compatible games to boot. So this isn't a matter of Mass Effect: Andromeda being playable on the Scorpio, because it absolutely will be: it's a matter of the game fully tapping the console's high-end graphical power to provide native 4K gaming, or even 1080p 60FPS.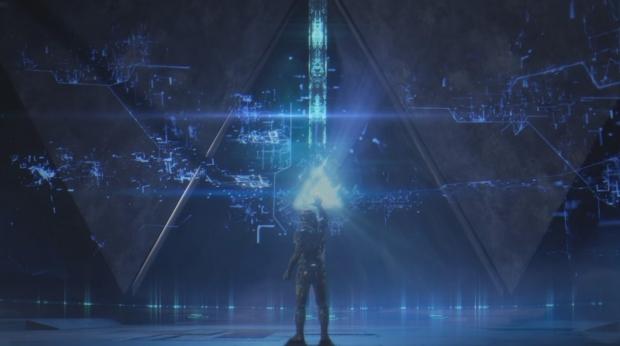 BioWare still has yet to reveal a release date for Mass Effect: Andromeda, but we have it on good authority that it will release sometime in March.
Although the game has already been delayed, EA affirms that it will give BioWare all the time it needs, and ME: Andromeda could very well release closer to Project Scorpio than we previously thought.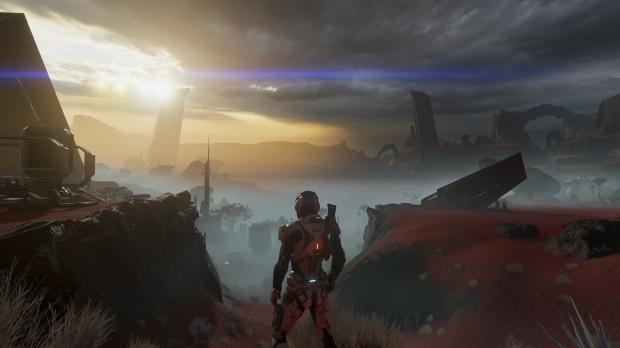 Related Tags