Microsoft recently unveiled another step in its ambitious plan to take over the realms of PC and console gaming, and they're doing it the smart way: by winning over developers.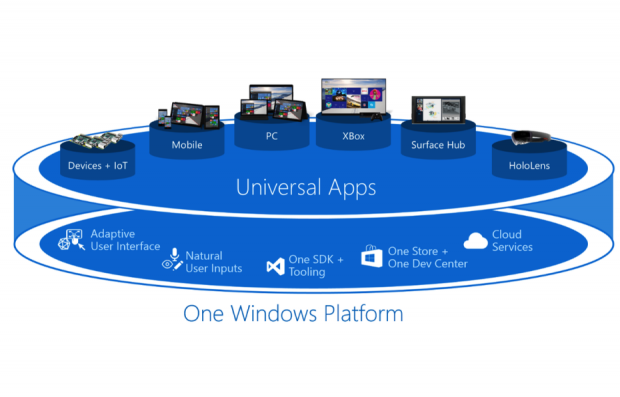 At its Build 2016 conference, Microsoft unveiled the Xbox One's new Dev Mode, the next big weapon in its armament to take over gaming. Dev Mode allows developers to switch seamlessly between coding on PC and console in real-time, enabling one of the most useful tools that a developer could ever ask for. Long are the days of needing to port for multiple platforms: Microsoft has enabled easy, fluid programming for a single platform--Windows 10.
This is Microsoft's plan. The first step was pulling everyone over to Windows 10 with the free update. Once that was done, the second phase was unifying the Xbox One with Windows 10 to make a seamless Windows environment between the two platforms.
Next up is the awful idea to bring over Xbox One games exclusively to the UWP platform, meaning everyday Steam gamers won't ever get access to Xbox games on PC. Xbox games will never be on PC--they'll only be on Windows 10. So there's a clear dividing line between "PC" and "Windows 10" right now, and Microsoft wants it that way.
This prompted industry leaders like Epic Games' Tim Sweeney to lash out at Microsoft, claiming the company is trying to "monopolize PC games development". From where I'm sitting, Sweeney's words seem quite true.
Now we're seeing the next phase of the plan: attracting the developers by winning them over with these efficient, time-saving tools, and honestly, I think they might win. Despite Tim Sweeney's warnings that the Windows 10 UWP platform is wrecking the industry, devs will be won over by the simplicity of Dev Mode.
I mean who really wants to take all the time to port multiple games? This way an entire dev team can just make a single game that's compatible on Xbox and PC. And they have: Turn10 has created Forza Motorsport: Apex using the new UWP Dev Mode.
"The real, true promise that UWP has for us is the ability to write our code once," said Forza developer Turn10, who used the new UWP Dev Mode to make the next Forza game. "What it means is that it's reduced the development time for us, and that really surfaces not only in the code that we write but also the toolset we get to use--that's the thing that's going to grow the most over time."
Not only that, but Microsoft has made it even easier to convert Win32 applications and games to the new UWP platform. Now Redmond is encouraging devs and everyone else to hop onto the UWP bandwagon, and it's making it super easy to do so. This move is another step towards the company's path to gaming dominance.
The next phase, I think, is rolling out Windows 10 apps on Xbox. Once that happens, I fully expect to see PC-to-Xbox game streaming, but only in the confines of Windows 10 UWP games. We won't see Win32 games or Steam games being streamed--Microsoft is going to win this thing by erecting its walls and keeping everyone else out. Despite its promises that it wants to "break down the walls and bring gamers together", but only in the confines of Windows 10 and the Windows Store. GOG, Steam, and Origin are left out in the code.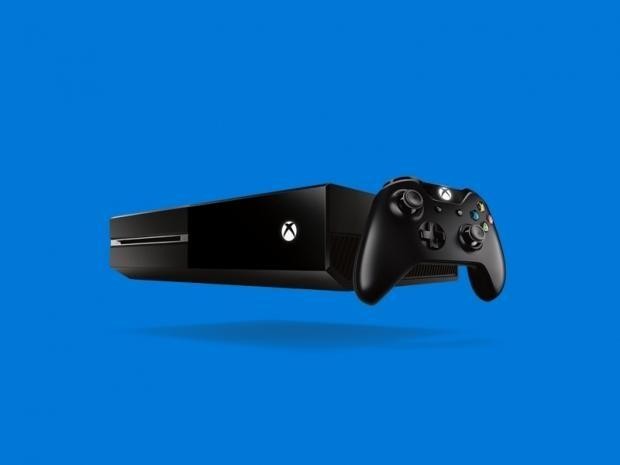 Soon it won't matter if you buy an Xbox One or not, because Microsoft will have enough developers buying Xbox Ones and paying the $19 for Dev Mode access (yes, you have to pay for full access to the tools) that it probably won't hurt them too much. Sure, Sony's PlayStation 4 is absolutely smashing the Xbox One in sales, and the PlayStation VR is going to ensure just about nobody buys an Xbox, but Sony isn't set up on PC.
Windows 10 is running on 27% of all the world's Windows machines. Think about that for a minute. More than 1/4 of the entire PC world is running Windows 10. The Windows Store is going to grow, UWP is going to grow, and the gaming presence is going to grow, so Microsoft now has two platforms instead of one.
Microsoft is going at this whole war in a devious and clever way. They're behind the curtain, plotting a takeover. Not a hostile one--they're practicing a war of attrition, a long siege battle that's set for the long run. Microsoft has pretty much won over consumers already; now it is going after developers--and it'll probably attract enough strong first-party labels with its new tools to make a formidable presence. That means more Windows 10 UWP games, and having to deal with the horrible Windows Store.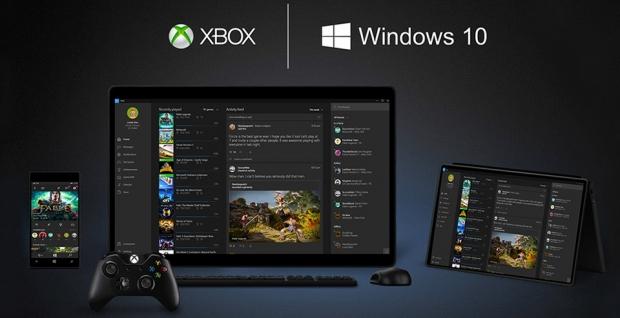 I've seen a lot of websites say that Microsoft's PC plan is doomed. I think they're wrong--I think Microsoft is already winning, but they just don't know it. Sure, everyone hates what Microsoft is doing, but most of us are stuck on Windows 10--and I know that Xbox owners are stuck, too. Sure, you can always roll back to Windows 7 and play your games on Steam, but the average consumer likely will stick with Windows 10 and keep enjoying cross-compatible PC-to-console features.
I don't think Microsoft really wants to win over gamers this time around--I think they want to win over everyday people because that's where the power is. And they want to win over devs, which is something I think Dev Mode will do, especially with the help of UWP's framework and DirectX 12.
I hope I'm wrong about the whole thing. I hope this plan falls apart, and Microsoft abandons this weird, tethered ecosystem. Sure, it's great for everyday devices and apps, but this kind of approach to gaming is threatening to change the very industry, and no one knows if it's for the better or worse. The way I see it, Microsoft is becoming more and more like Apple every day, and I think that might be their plan.