Netflix now allows subscribers to download specific content on mobile devices to watch offline.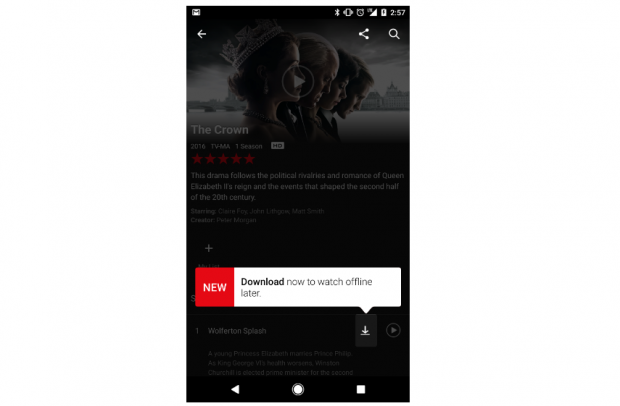 Streaming giant Netflix today announced that subscribers can now download movies and TV shows to their mobile devices to watch offline, saving precious MBs in their data plans. Every subscriber of every plan will be able to download content for free, but you'll have to update the Netflix app to version 4.12.0 on both iOS and Android phones and tablets to use it. The feature is not available on desktops.
"While many members enjoy watching Netflix at home, we've often heard they also want to continue their Stranger Things binge while on airplanes and other places where Internet is expensive or limited. Just click the download button on the details page for a film or TV series and you can watch it later without an internet connection," Netflix Director of Product Innovation Eddy Wu said.
"Many of your favorite streaming series and movies are already available for download, with more on the way, so there is plenty of content available for those times when you are offline. For example, Orange is The New Black, Narcos and The Crown are available for download today."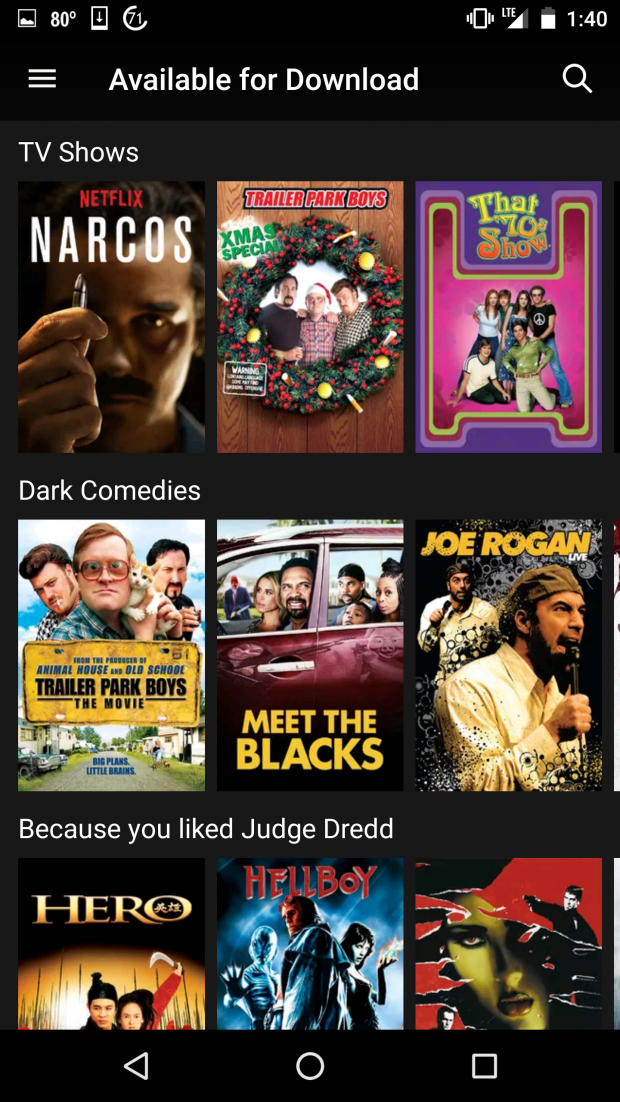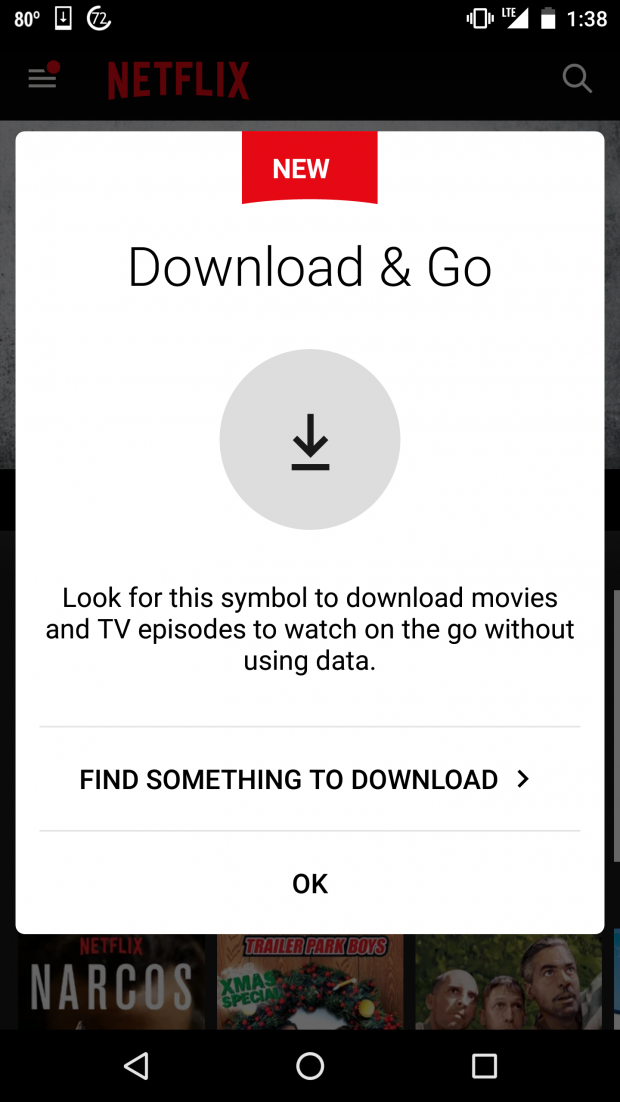 Everything you need to know about Netflix's download-and-go content
Sadly, you won't be able to download Netflix's entire content library, just specific TV shows and movies. There is a huge selection of content for download, though, with major networks taking part.
Shows like Trailer Park Boys, Twilight Zone, Black Mirror, That 70's Show, Bojack Horseman, Stranger Things, Quantum Leap, House, House of Cards, Nurse Jackie, Dexter, Breaking Bad and many, many more are available to download.
Once you download the offline content, it's grouped into a handy section so you can easily find it. Interestingly enough, the Play Store says that the download feature "is not available on all devices," so be sure to check before you update.
Cellular Data has to be turned off on the device and downloading is only available through Wi-Fi by default, but you can change this in the App Settings section.
As for the quality of the downloads, don't expect HD. I downloaded Black Mirror Season 3 Episode 2 - Playtest on my Nexus 6, which is 57 minutes, and it only racked up to 266 MB. Obviously the quality wasn't too amazing.
You can select two different quality types in the "App Settings" section of the Netflix App-- Standard Quality, which downloads faster and uses less storage but is also lower quality, and High Quality, which uses more storage, takes longer, but looks better.
Even the High Quality downloads won't be in full HD, but this is actually a good thing, especially if you want to save data and need your content quick.