Despite all the lies, gamers might finally have an honest resolution from No Man's Sky developer Sean Murray.
On his new YouTube Gaming LIVE showcase, games personality Geoff Keighely delivered an inside perspective on No Man's Sky. Keighley says that Sean Murray is "open" to coming on the show to discuss the game and what went wrong, and why he lied--it'd be like a sort of confessional, so to speak.
Since No Man's Sky's backlash launch, Sean Murray has basically quit the internet: he hasn't tweeted anything for over a month, and has yet to actually address the lies and deception. In fact, Hello Games is currently being investigated by the UK's Advertisement Standards Agency for misleading advertising.
"What's happened is happened, and the big question is where does No Man's Sky go from here," Keighley said during the show. "I finally did reconnect with Sean a few weeks ago via email and he said that they're working hard on updates, and he said he's open to coming on this show later in October and talk more about what happened to me and to all of you."
Whether Sean shows up or not is an entirely different matter, but I think it's pretty important for him to make an appearance while the game's community still exists. No Man's Sky has pretty much crashed in player counts, and the Reddit sub is mostly filled with disappointments--ultimately, gamers have moved on.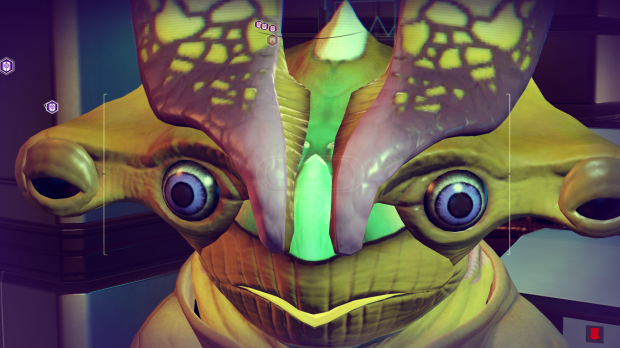 Read Also: Sony blames Hello Games for No Man's Sky PR failure
Keighley also reveals how he affected the development of the game and interacted with the devs, and actually echoed a lot of the doubts that gamers are feeling today. In fact, Keighley pretty much says that Hello Games struggled with making their dreams into a reality with No Man's Sky, and the process was always plagued with pitfalls.
Even as early as March 2016, Sean Murray wanted Keighley to stay away from the studio because he was bringing too much negativity and questioning the devs, and Keighley was already seeing that there wasn't any way for them to realize the promises made.
"I resisted saying anything about this game for the better part of half a year because I've been sort of internally conflicted about what I saw happening. I sort of played a role in this, and I've seen the broken promises.
"And honestly, the last time I saw Sean Murray was back in March, and he told me then he didn't really want to be around me th at much any more because he thought I was being a little too negative about the game, and the assessment of where the team was at. They were under an incredible amount of pressure."
Here are some more choice quotes from Keighley that lend even more perspective on the No Man's Sky debacle.
"I had many strong discussions with Sean and the team as they led up to launch, and disagreed with them charging $60. I think what they should've done is put it out as an early access game, and let people play it and sort of build it up over time with the team and the community--change the game over time with feedback.

"We all wanted to believe in No Man's Sky, and Sean did too; so much that he was never able to build up the gumption and rip off that band aid and reveal what was and wasn't in the game. And I've thought over the last two years that maybe the platform we gave him to launch his game was too big, and it created a black hole he couldn't pull himself out of.

"But no matter what, you have to be honest with your fans. You can't lie. Sean wanted to preserve the promise and the mystery of the game so much that he started to disrespect his audience. Those of you who've paid for it have every right to be disappointed if you felt mislead.

"I always held a hope that they'd finally come together and pull it together."