No Man's Sky creator Sean Murray hasn't posted anything on Twitter in a full month now, reinforcing the idea that the dev is huddling down amidst the lies and misleading ad campaign.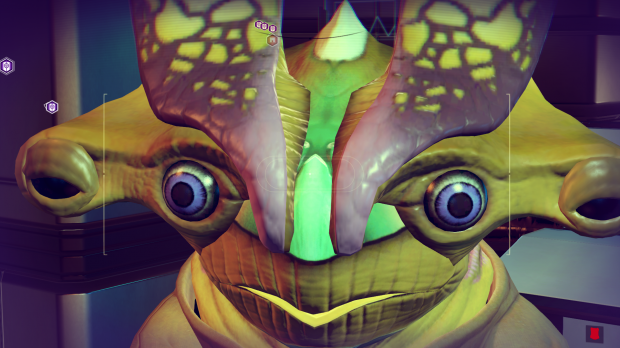 I've been watching Sean Murray's Twitter account for a bit now, and I'm not really surprised that he hasn't Tweeted anything for a month. No Man's Sky continues getting patched--a new patch rolled out for the game on PS4 today--yet Murray remains completely silent. This is probably one of the worst things he can do right now, and most gamers think he's just laying low to let all the chaos roll over until everyone forgets about No Man's Sky and moves on. Meanwhile the official Hello Games account hasn't Tweeted in weeks either, with its last update on August 27.
In order to salvage the wreckage that is No Man's Sky and Hello Games' public image, Murray needs to shed some light on what went wrong. Why did he lie about the game? Why was the game missing so many features? What happened? These are questions he needs to answer, and I think there's a huge reason why he can't: it'd breach the contract he signed with Sony. Even still, he needs to do something. He can't just pretend nothing happened. I know the devs are likely busting their ass with updates, but the majority of gamers see him swimming in the millions of hype-bucks he conned off of naive gamers. To illustrate Murray's silence, Redditor MasRemap made this infographic:

Will Sean Murray finally say something soon? Will he apologize and try to make up for the misleading advertisements and outright lies? Surely he can't be content with being compared with the likes of Peter Molyneaux and Gearbox--no developer actively wants to achieve such a thing.
On the other hand, I can see why he doesn't Tweet anything, especially if he's beholden to an NDA. Anything he'd say would be hit with a torrent of "your game sucks!" or "you lied! No Man's Lie!", so that probably turns him away from the platform altogether. But at the same time, he has to do something--to say something.
Being totally silent makes him look all the more guilty with every passing week.
In a rather smarmy move, Sony recently tried to put all the blame for No Man's Sky's failed advertisements and over-promising hype on Hello Games. Sony might not have made the game, but they absolutely share a portion of the blame for completely advertising the game at every turn: every week Sony's PlayStation Blog put up a new trailer of bit of content hyping No Man's Sky, directly contributing to the misleading hype that ultimately fell through.
In any case, I personally think Hello Games signed a specific deal with Sony and that's why they can't talk about the development process or admit any blame. If I'm wrong, then it means they're cons...but I don't think it's that simple. I don't think Sean Murray or Hello Games made this game in order to rip everyone off; it's certainly a case of developer and buyer beware, but I genuinely don't think the devs went into this whole thing as a get rich scheme.
We're totally focused on customer support right now. Then we'll move onto improving and adding features to the game 👍

— Sean Murray (@NoMansSky) August 18, 2016