Sony has been making the headlines for the past couple of weeks with the announcement of their new PlayStation 4 Pro console, with my video rant available right here, but now they've just announced a new high-end projector.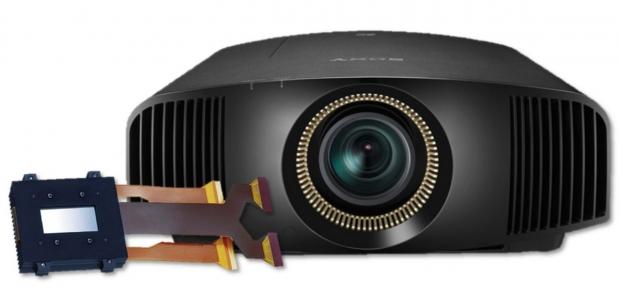 Sony's new VPL-VW675ES is an enthusiast-level 4K HDR-capable projector, which is the world's first to support Hybrid Log-Gamma, a new standard that will be used to broadcast 4K content. For now, Sony's new projector streams content from 4K content providers like Netflix and Amazon, and works with 4K Blu-ray players and I'm sure, the upcoming PS4 Pro.
The new projector utilizes Sony's own SXRD panels, which are capable of displaying each and every pixel required for true 4K. If you're looking for a new high-end 4K HDR projector, this could bleed your wallet quite a bit when you buy it, but it's going to be so worth it.
Sony's new projector is a native 4K projector, powered by their own SXRD imaging technology with an 8MP sensor, capable of pumping out the required 8 million pixels of true 4K. Sony Product Marketing Manager for Home Theater Projects, Andre Floyd explains the current "4K chip" from Texus Instruments in some of the current crop of 4K projectors: "Full 4K is 8 million pixels. The TI imager only has 4 million pixels".
The current 4K projectors are based on the TI imager, but Sony's new $15,000 projector uses their own technology for a far superior image. Floyd continues: "That amounts to eight separate flashes on the screen for each individual frame, which the viewer's brain must integrate into a single image".
So, are we seeing true 4K with today's projectors? It doesn't look like it, according to Sony. CEPro reports that it "absolutely" matters to Sony, in that current 4K-capable projectors say that they are capable of 4K, but not true 4K according to Sony. Floyd explains that other projectors use different tricks to get to 4K.
These tricks include wobulation and pixel-shifting, with the picture from those projectors looking great to the untrained eye - but Floyd smacks them down saying: "What they do first and foremost is throw away literally half the pixels". He explained that JVC's and Epson's current range of 4K projectors aren't capable of true 4K, as they begin with an HD imager (at just 1920x1080) which is only 2 million pixels.
Floyd continued: "Even when they flash the imager twice per frame. They are only able to put about 4 million pixels on the screen, or about half the requisite resolution for 4K/UHD". Some of these non-native 4K projectors have been getting good reviews, but Sony's new VPL-VW675ES is going to change things in a big way.
Don't read this bit if you just purchased a 4K projector, as Floyd added: "People they thought they had HD because the TV was 16:9. On the projector side, people are buying products they think are 4K and they're not". Ouch.