Titanfall 2 isn't just a sequel, it's like a 'new IP'
Respawn will essentially 'reboot' the franchise with Titanfall 2, making it much more than just another sequel.

Published Fri, Aug 19 2016 8:19 AM CDT
|
Updated Tue, Nov 3 2020 11:58 AM CST
Gamescom 2016 - Now that Titanfall 2 is launching on PS4 for the first time, Respawn is keen on making a lasting impression on its new audience--almost to the point where the game becomes a brand new IP within itself.
"Titanfall 2 is really a new IP at launch if you think about it. The Xbox One install base is two or three times what it was when Titanfall launched, the PC audience continues to grow. Then there's the PS4 install base, which is enormous. It has a '2' next to its name, but that signifies the dual elements of Titan and Pilot, and the single player and multiplayer," Respawn's art director Joel Emslie told MCV at Gamescom 2016.
"We have to consider that there's a whole community that haven't played Titanfall before. That was a challenge for us - how do we make sure that Titanfall 2 is something that anyone could pick up and you don't need to have a played the original? For fans of the first game, we've added a lot of story elements and secrets that they'll appreciate. But it's a game that stands alone. It can reach out to that new community and they can enjoy it for the first time."
Titanfall 2 brings a huge smattering of changes to the game and a brand new tone that pretty much revitalizes the IP. Respawn has confirmed that the sequel will finally have a singleplayer campaign mode, and it too will be quite unique thanks to its "grounded, dirty and human" storyline.
The sequel also features a host of changes to gameplay, including streamlined parkour elements that enable players to fluidly run across walls like deadly acrobatic space ninjas, a ton of new sci-fi weaponry, a grappling hook, six new Titan mechs with "dynamic new abilities", and much more. In fact, Respawn's Vince Zampella affirms that Titanfall 2 will have "everything you asked for."
Of course now that the Titanfall 2 open multiplayer beta test is now live on PS4 and Xbox One, you'll be able to experience it for yourself. Unless of course you're on PC...then you'll have to wait a bit.
Titanfall 2 launches on October 28, 2016 on PS4, Xbox One and PC.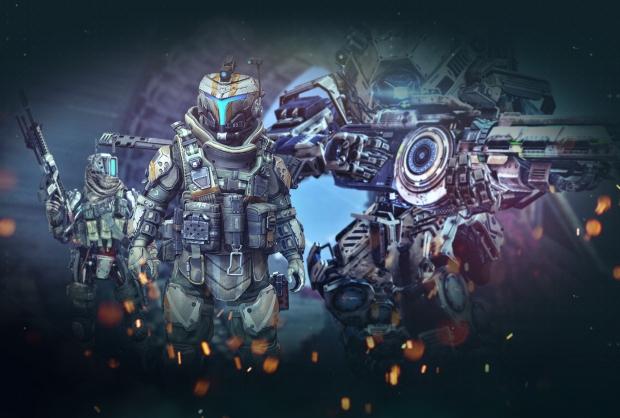 Related Tags