A fresh Titanfall 2 gameplay trailer has dropped, and it's pretty smooth, suave, and clicks all the right FPS buttons.
Respawn has promised that Titanfall 2's singleplayer campaign will be "grounded, dirty and human," but this bit of footage shows us some good old-fashioned fun. Players get some nifty tools like active camo to confuse foes, and employ the parkour wall-running skills in tandem with the new grappling hook for some ultra-slick locomotion. The actual gameplay is buttery smooth in 60FPS, matching perfectly with the rythmic player movements and satisfying gunplay.
We also get a glimpse at some campaign guns like a powerful high-tech sniper rifle that can shoot two bullets a time, a lightning gun that apparently manipulates nearby electronics like door locks etc in the tech-filled environments, mines that make you invisible, and neat little drones that act like walking grenades to destabilize your enemies.
There's even some titan-on-titan havoc, showing what could very well indicate two-in-one hybrid titans, and some pretty brutal finishing ultimate attacks. Sadly we didn't get to see the new titan swords in action.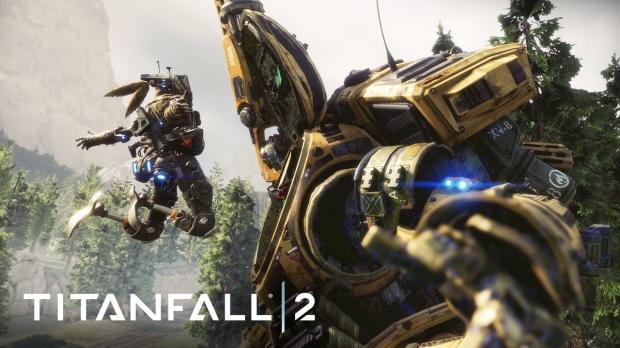 At the game's E3 2016 showcase, Repsawn's Vince Zampella revealed that Titanfall 2's campaign will be a more intimate experience between pilot and Titan, focusing on the dynamic bond between man and machine. Zampella also confirmed six new titans with "dynamic new abilities", affirming that Titanfall 2 will have "everything you asked for" from a Titanfall sequel.
All in all I'm pretty impressed by the footage, and Respawn has made it clear that Titanfall 2 is a fluid FPS that'll give players many different toys to wreak total chaos in multiplayer and singleplayer. The more I see the operators in action, the more I keep thinking to myself "this is how Spartans should be in Halo": just kicking ass, wall-riding and doing some high-tech ninja moves.
Titanfall 2 drops on October 28, 2016 for PS4, Xbox One and PC. A "multiplayer stress test" will be held on all platforms so jump over the official Titanfall website to sign up.